Las Vegas woman's fall at Red Rock Canyon still hurts 2 years later
Updated May 20, 2017 - 11:45 pm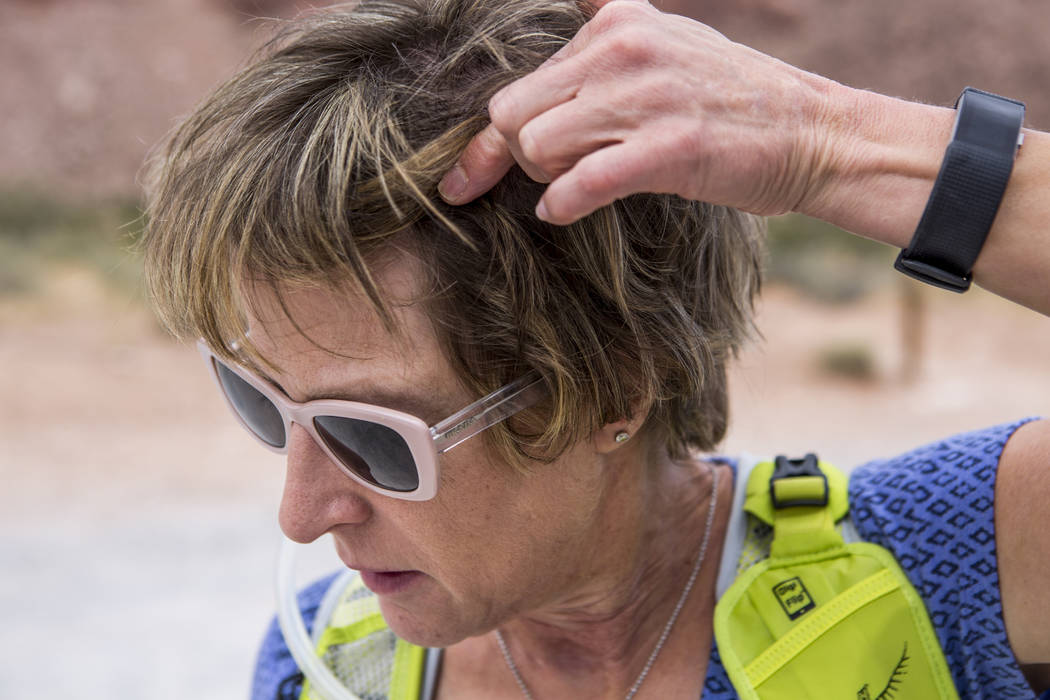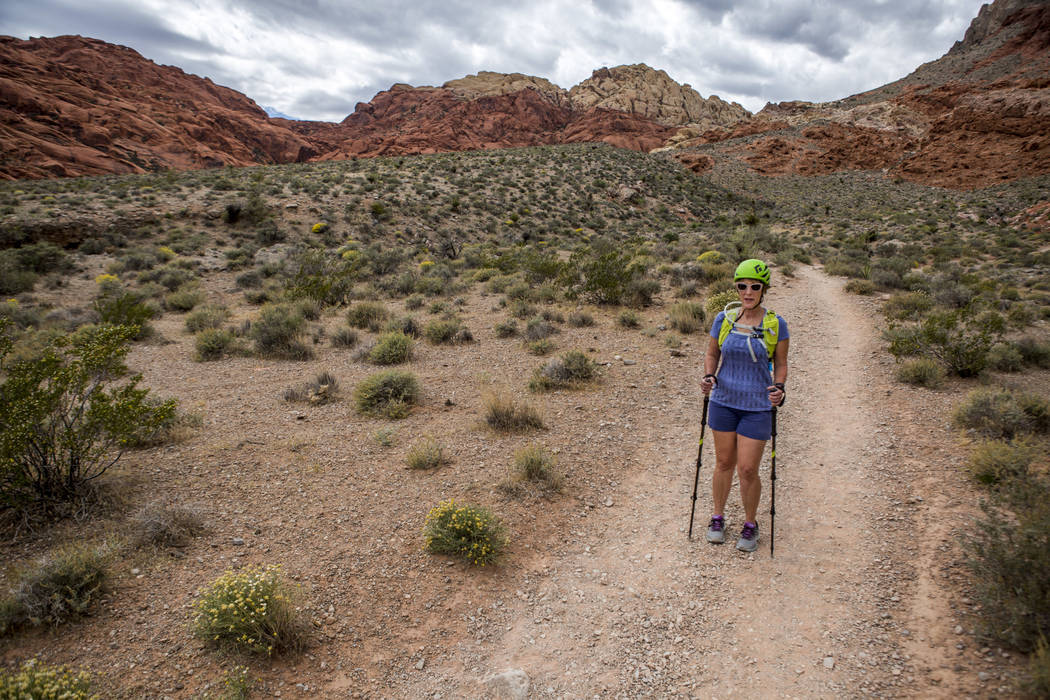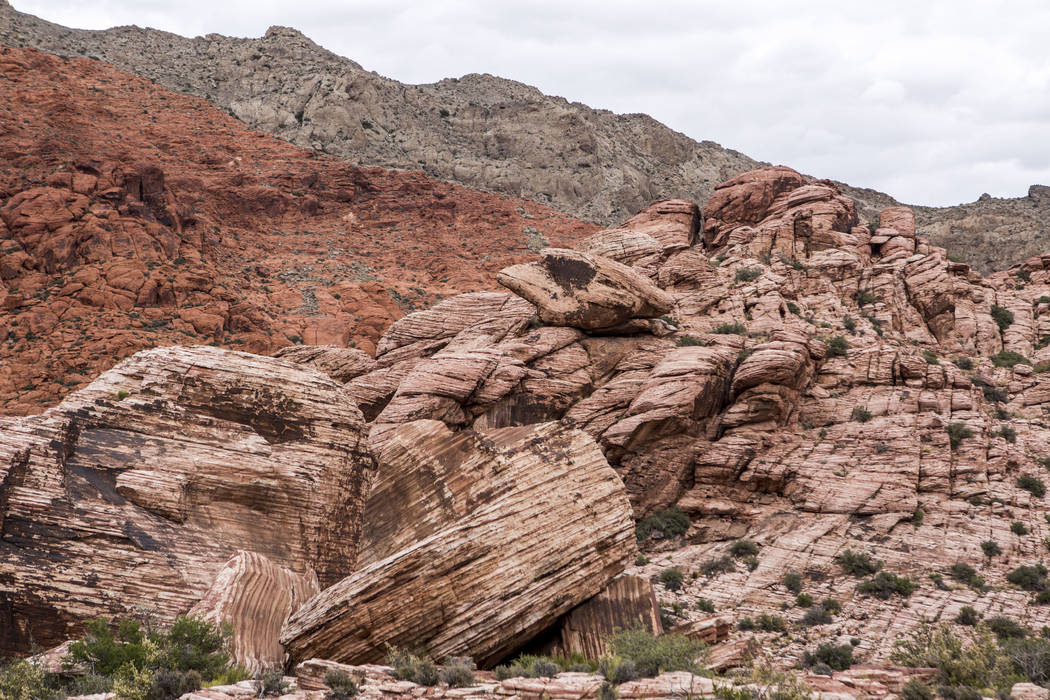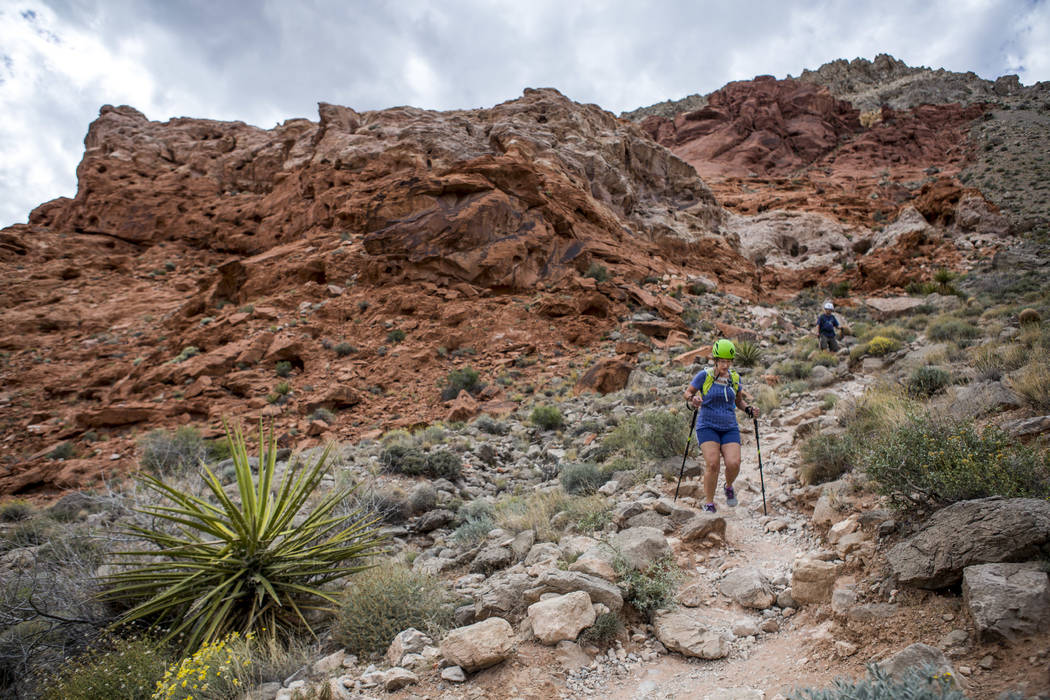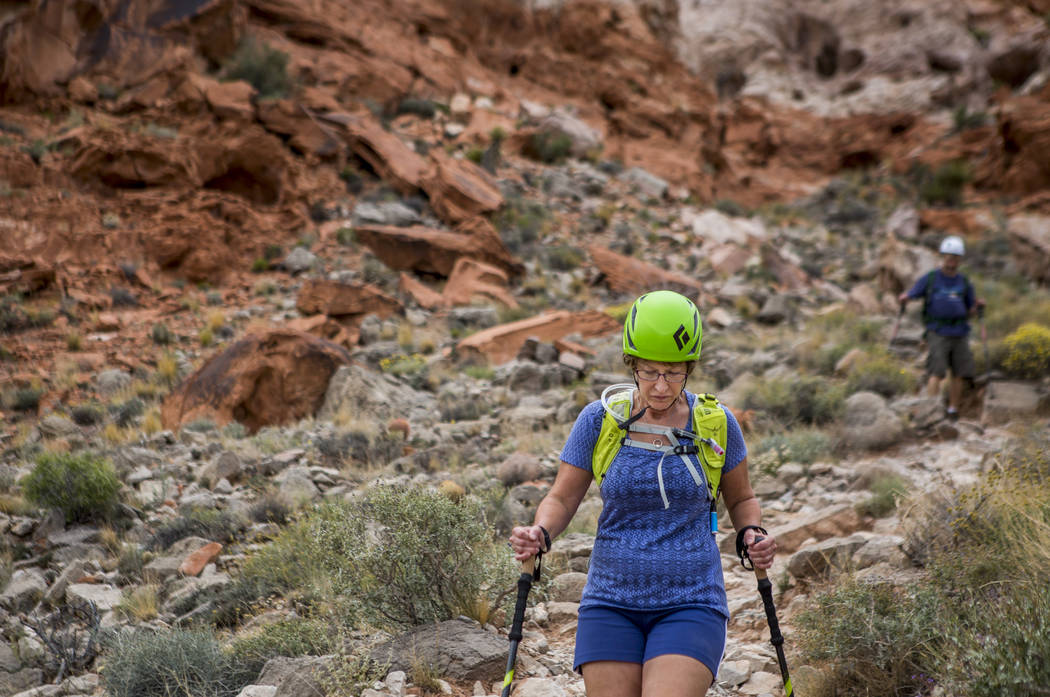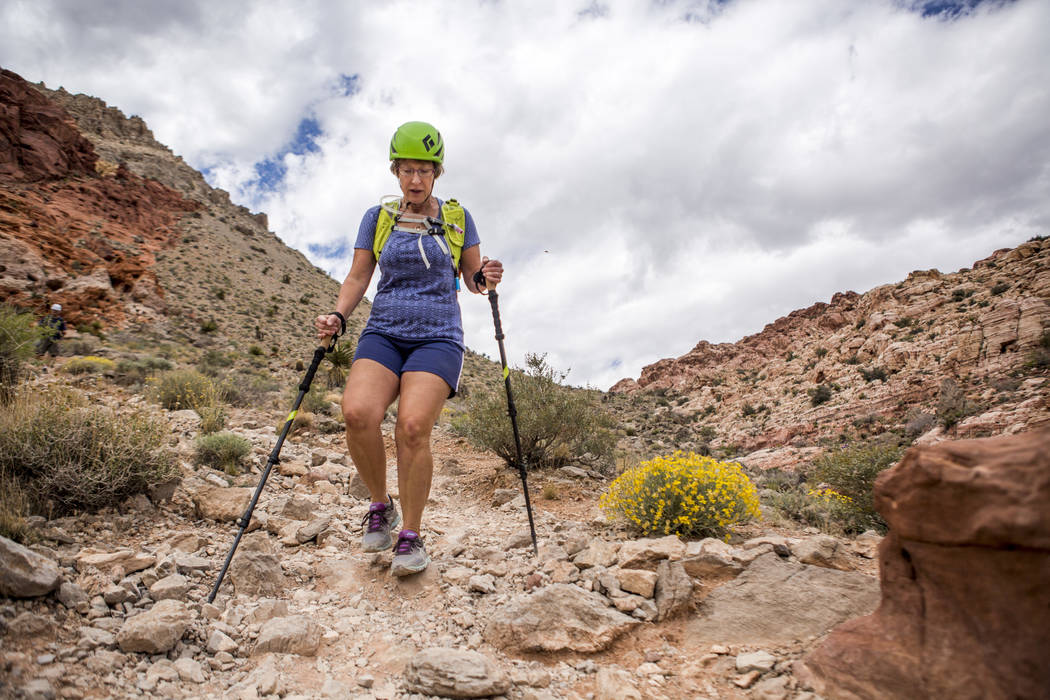 Three times during a backward 30-foot fall in Red Rock Canyon her uncovered head smashed into the rocks on the side of Kraft Mountain.
And still, 60-year-old Candace Kawatsu, who fell after losing her balance while scrambling up a supposedly easy area without climbing gear, lived to talk about what that day in April two years ago means to her.
The former teacher has also lived to talk about what few of us ever acknowledge in the wake of a remarkable story of survival — a survivor's fear of the future.
"When I was hospitalized and couldn't talk, people said God had a plan for me and I want to know what," she told me before we walked toward Kraft Mountain, in Red Rock Canyon National Conservation Area's Calico Basin. Though she now wears a helmet, problems from the fall aren't visible.
"I tried teaching this fall and lasted three months. I'm having short-term memory and stress issues and can't hear well. I can cry at the drop of a hat. I need to make a difference, and now I don't know how. It worries me. I'm so thankful to be alive but I can't just sit around."
The human desire for happy endings, especially strong after heroic efforts keep someone alive, often pushes aside our attention from challenges individuals face after an accident forever changes them.
Her story of survival, told recently at Caesars Palace during University Medical Center's annual Trauma Survivors Luncheon, is unquestionably compelling. Just a partial list of her injuries — a skull fracture and brain bleed along with a broken back and a broken neck — makes you wonder how she's alive.
That she's still with us is a tribute to a fellow hiker, the tenacity of the Metropolitan Police Department Search and Rescue and the excellence of the UMC Trauma Center, where many patients who arrive have less than a 1 percent chance to live, yet 96 percent survive and are discharged.
Had fellow hiker Angela Tomaselle, a trauma nurse at Sunrise Hospital and Medical Center, not known to dislodge Kawatsu's tongue from her air passageway, she would have died where she lay unconscious.
If Metro's rescue chopper had not maneuvered into a tight landing zone, she wouldn't have made it to the hospital in time.
Had UMC doctors not been immediately able to successfully remove about a third of her skull to relieve pressure on her brain — the piece was reattached after swelling went down — her brain would have swelled downward, compressing the brain stem, an action leading to brain death. Both UMC trauma Dr. Katie Francis and trauma nurse Melinda Giblin said that without an entire trauma team effort, Kawatzu wouldn't be among the living.
Today, Kawatsu — after a month in UMC, she rehabbed for a year near family in Michigan — wears two hearing aids because of damage to her inner ears from the fall. Still, she doesn't hear well.
Retiring after decades of teaching in Michigan, she came to Las Vegas three years ago and taught first grade for most of the 2014-15 year.
Then came the accident.
And now comes her frustration about not being able to help children in the classroom.
She says she has to find something to which she can contribute, to be a builder, a genuine worker on behalf of humanity.
The more she talks, the more you realize she's still teaching.
"You've got to feel you're making a difference to make life on Earth worth living."
Paul Harasim's column runs Sunday and Tuesday in Nevada & The West and Monday in Health. Contact him at pharasim@reviewjournal.com or 702-387-5273. Follow @paulharasim on Twitter.