Ms. America hopeful's horrific crash in Nevada produced goals, not misery
August 27, 2016 - 11:26 am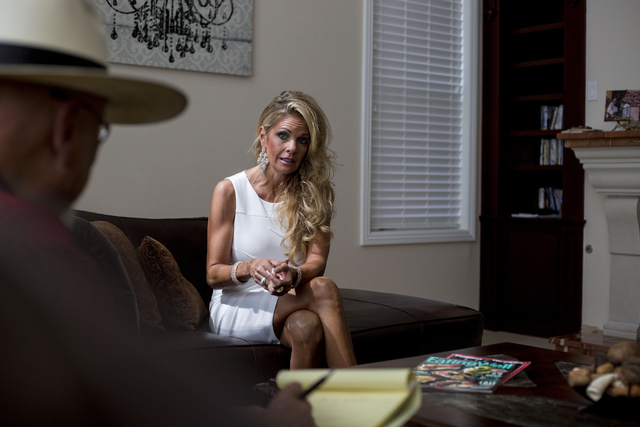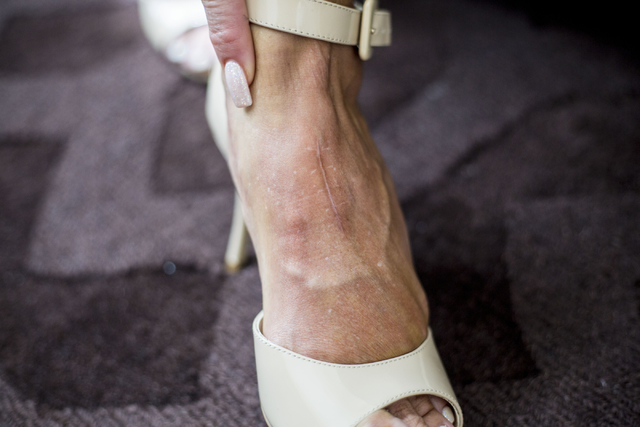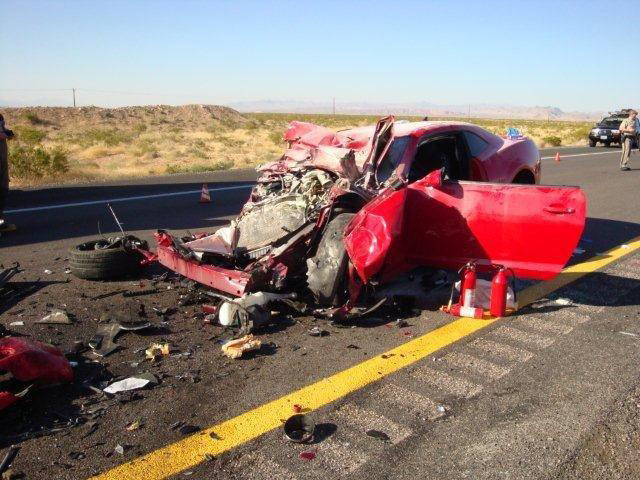 They're great goals, but they're more than likely not going to happen.
That thought, physical therapist Doug Giles recalls, went through his mind when he talked for the first time with Tracy Rodgers, the former Ms. Nevada State America who entered his Overton offices limping and slowly pushing a walker.
It was November 2011, about six months after an auto accident so horrific that she's endured 29 surgeries for injuries ranging from a broken back and neck to shattered limbs and a crushed pelvis.
Doctors told Rodgers' family she probably would never walk again.
When Giles, who runs Fit Therapy, asked Rodgers about the goals she'd like to reach, she said she'd like to walk on her own, live by herself, wear high heels and compete in beauty pageants.
Giles didn't share what he thought as she outlined her goals. He said he'd try to help make it happen.
It has.
Incredibly, on Sept. 3 in California, Rodgers, 46, represents Nevada as she competes for the crown of Ms. America.
The divorced mother of two college boys — she moved from Logandale to Henderson a year ago — sat in her living room recently and said this is "a kind of comeback for me." She had hoped to win the national crown in 2011.
Her message for the platform portion of the competition sounds simple: "Don't let adverse circumstances define your future."
She's right, of course. But as her own experience reveals — she says wanting to watch her sons grow into men gave her extra motivation during her physical therapy — it's much easier said than done.
Unless you have a heart of stone, you can't help but grimace as Rodgers, a registered nurse, talks about her adverse circumstances, which grew out of a June 23, 2011, drive on I-15 toward Mesquite and her wound care business.
And yet the more she talks about what happened after a tour bus illegally crossed lanes in front of her in an attempt to use a turnaround — a move forcing her to plow into the bus at highway speed — the more surreal the experience becomes.
As she talks about seeing bone fractures penetrating her skin before she was taken by helicopter to Dr. Jay Coates and his trauma team at University Medical Center, about rods placed in limbs to make them stronger, about cadaver bones used to help rebuild a knee, about a tendon moved from one part of her leg to another to help mitigate drop foot, about being immobilized in bed for weeks, you can't help but notice she now looks like a model on the cover of Vogue magazine.
Your grimace turns into a grin as she laughs and flips her thick mane of blond hair back and smiles for the camera.
Toned and tanned, she's a testament to the power of modern medicine and the human will.
She points out where her scars are — a sealed settlement with the bus company handled her medical costs — and explains that as long as she keeps her atrophied left calf behind her right leg, contest judges won't notice the difference in size.
She talks about how the transferred tendon in her left ankle hasn't given her all the stability she needs for a normal walk in heels.
"But I'm doing pretty good," she said.
Talk about an understatement.
She's able to fly all over the nation testifying as an expert witness in legal cases largely brought by families who believe their loved ones were mistreated in nursing homes. As a wound care specialist, she often testifies as to whether bedsores found on patients show neglect.
Yes, she has pain, but she uses a hot tub, baths, a pool, massage and exercise to control it, not drugs.
"Life is hard," she said. "It's not for sissies. What you do with challenges in life is up to you. You can make the best of your life or wallow in self pity. Sure I have off days when I wish my body was the way it was. But I can't get stuck in negativity. You can't be your best version of who you are that way."
Paul Harasim's column runs Sunday, Tuesday and Friday in the Nevada section and Thursday in the Life section. Contact him at pharasim@reviewjournal.com or 702-387-5273. Follow @paulharasim on Twitter.
RELATED
Feds probe crash that left Nevada beauty queen hurt
Logandale mom to compete in Mrs. United States pageant (2007)