Pit bulls living down to their well-earned reputation
Updated May 15, 2017 - 10:02 pm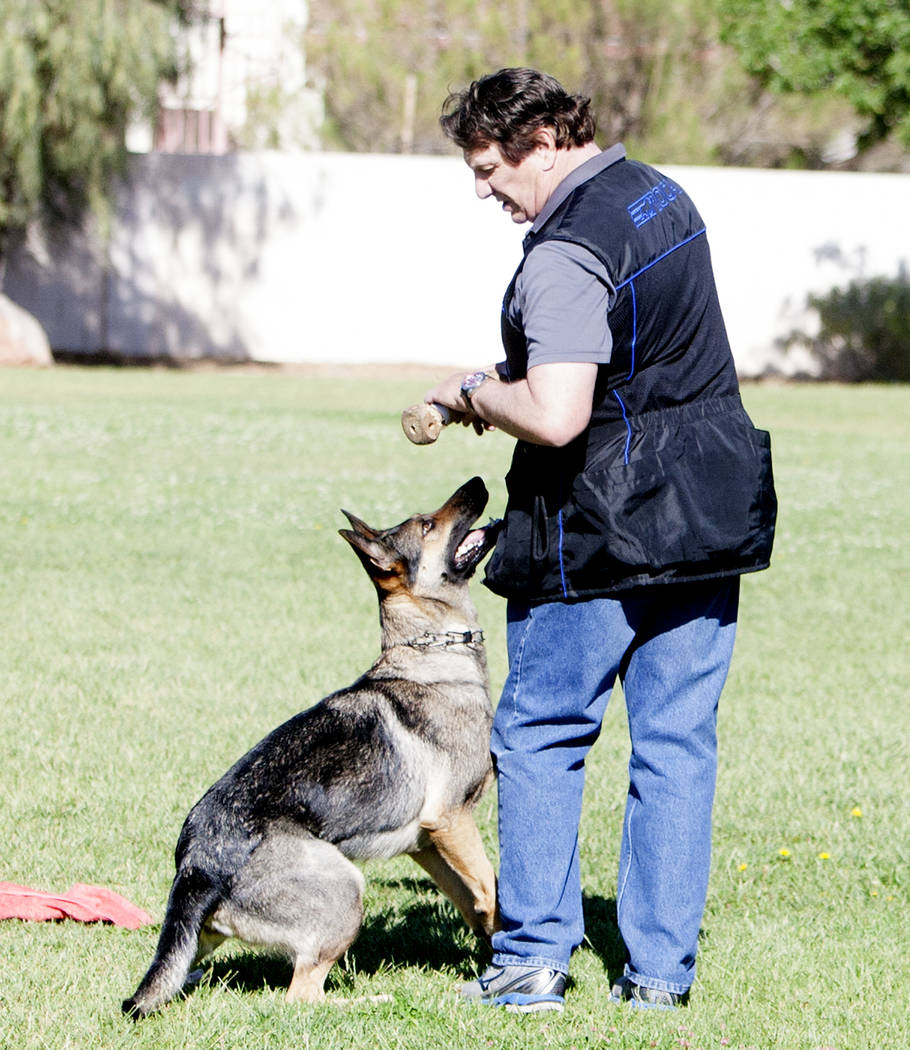 Unless you live under a rock, you know pit bulls are capable of ripping the faces off of children and adults alike.
For decades newspapers, TV and radio have reported on one tragedy after another involving the breed.
About a week ago, a 6-month-old girl in Las Vegas died after the family dog, a pit bull terrier mix, attacked her. On Sunday, a 12-year-old boy was repeatedly bitten, suffering injuries to his calf, thigh, hand and back.
On Friday, a pit bull was shot and killed after attacking a Las Vegas man who feared for his life and the life of his dog.
The same kinds of stories play out across the country. It should be more than clear by now that pit bulls aren't always like Pete the Pup from "The Little Rascals."
National statistics kept by DogsBite.org show that from 2005 to 2016, canines killed 392 Americans, with pit bulls mauling to death 65 percent of that number, or 254 people. The credibility of this website has been questioned by some organizations. A review of dog-bite injuries over five years by the Children's Hospital of Philadelphia, however, published in the journal Plastic and Reconstructive Surgery in 2009, found that almost 51 percent of the attacks were by pit bulls.
The truth is you have to be a different breed of human being to allow a pit bull around a child or let the dog wander the neighborhood without a leash. You either have a mean streak and belong in prison, or you're two bricks shy of a load and belong in a nuthouse.
David Rivisto, a dog trainer and the owner of Blue Ribbon K9 of Las Vegas, says he can't understand what people are thinking when they allow any dog, let alone a pit bull, to be alone with a child: "The dog should be in another room."
"A child will pinch, poke and scream and often be right at eye level with a dog, and the dog reacts," he said. He noted that a pit bull doesn't just snap as many dogs do. It bites, grips and shakes.
Rivisto said many of the pit bulls that people acquire at a shelter are "not tempermentally sound." He said people have bred them specifically to be aggressive. People get pit bulls as watchdogs but apparently don't realize, or don't care, that their loyalty only goes so far.
Pit bulls are descended from a now-extinct "large vicious breed used in the early 19th century sport of bull-baiting, where rowdy spectators watched dogs tear apart an angry bull."
Rivisto said he has been contacted by local drug kingpins to train pit bulls to be particularly vicious when someone goes after their stash. No, he hasn't taken their money.
It's important, Rivisto said, for people to realize that pit bulls aren't the only dogs that attack. Last year, for example, pit bulls killed 22 people in the United States. Labrador mixes killed three and rottweilers, American bulldogs, Belgian malinois, doberman pinschers and German shepherds caused two deaths each. There were two cases with unreleased breed data.
"A lot of aggression can be trained out of a pit bull or any dog," Rivisto said. "But you have to remember dogs have bad days just like we do."
Paul Harasim's column runs Sunday and Tuesday in Nevada & The West and Monday in Health. Contact him at pharasim@reviewjournal.com or 702-387-5273. Follow @paulharasim on Twitter.