Construction at Las Vegas airport limits parking for travelers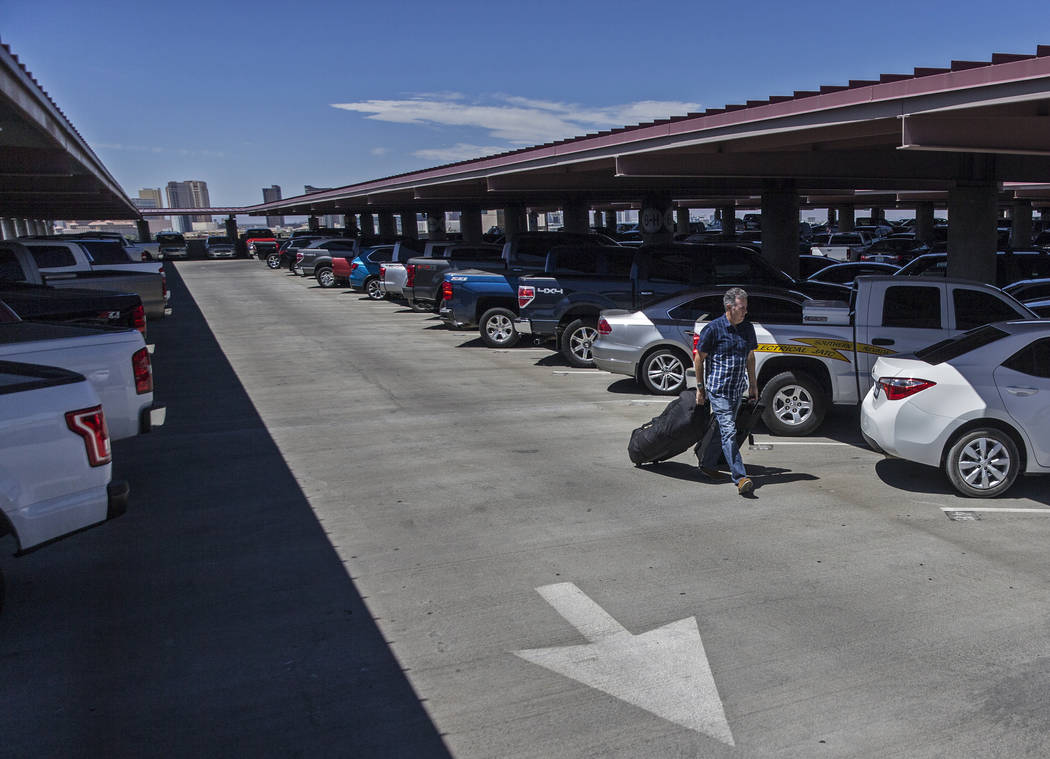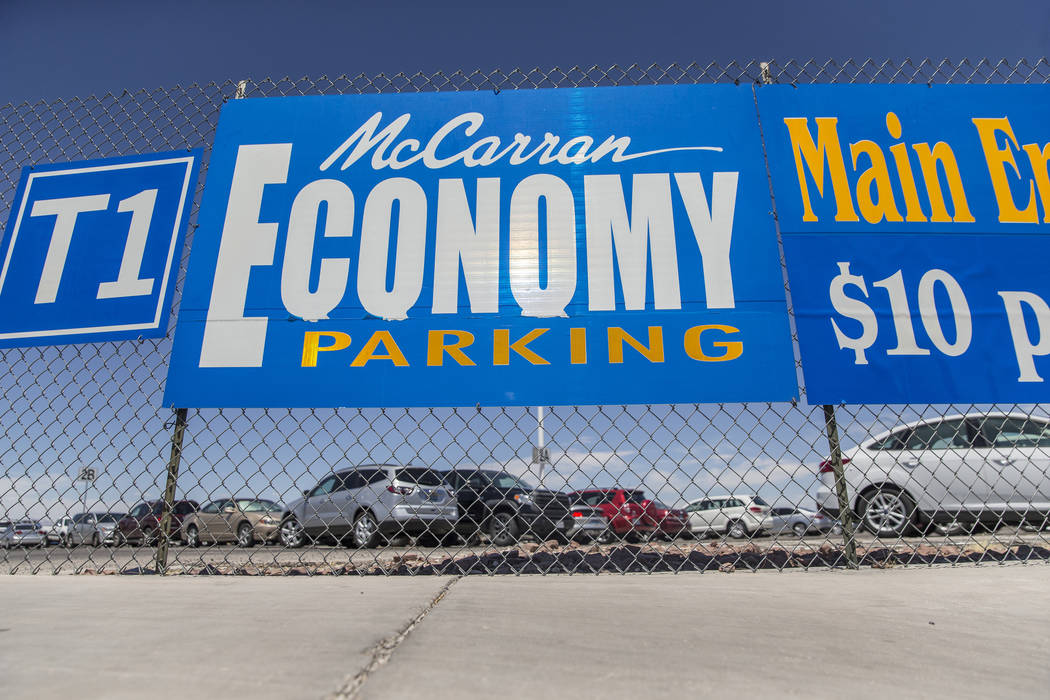 Finding a reasonable place to park is getting harder in Las Vegas — even at McCarran International Airport.
Dozens of spaces are unavailable as the parking garage designated for Terminal 1 undergoes structural maintenance through September.
Add in the fact that the Las Vegas airport continues to see significant increases in airline passengers, and the garage reaches capacity almost daily, airport spokeswoman Christine Crews said.
"There is no good time to complete this construction project because people travel through McCarran year-round," Crews said.
Travelers opting to drive to the airport should pay attention to parking advisories posted on the airport's social media accounts, website and roadside digital signs. Those wanting to get information from a live person can also call the airport's 24-hour parking line at 702-261-5122.
Of course, there are other options for airline passengers traveling out of Terminal 1.
Crews suggested that locals and tourists park in the airport's economy lot, which costs $10 daily, compared with $16 per day for the garage at Terminal 1.
Parking is also available at the Terminal 3 garage. In either case, motorists should build an extra 30 minutes into their travel time because of the wait for an airport shuttle to Terminal 1, Crews said. Valet parking is also available for $23 per day.
Along with getting dropped off by friends or family members, airline passengers can also get to the airport by taking a taxicab, ride-hailing service, limo or the public bus.
"The key to all this is planning ahead," Crews said.
Puzzled in Pahrump
Henry moved from Henderson to Pahrump four years ago and said that the drive "always leaves me shaking my head" because of dramatic fluctuations with the speed limit along Blue Diamond Road, also known as state Route 160.
Entering Mountain Springs, Henry said, the speed limit drops from 70 mph to 50 mph. Then, as drivers reach the summit, the speed limit increases briefly to 65 mph before dropping back down to 50 mph for another 2 miles.
Tony Illia, a spokesman for the Nevada Department of Transportation, said the speed limit through that corridor generally stays a consistent 65 mph, except for the slower zone in Mountain Springs.
NDOT is planning a $58.6 million widening project along a 6-mile stretch of Route 160 between mile markers 16 and 22, Illia said. Plans call for the creation of four travel lanes, the addition of a raised median barrier, new signs and flattening of the side slopes to make it safer for motorists to pull over.
A wildlife undercrossing, frontage roads and an emergency signal near the volunteer fire station are also planned.
Why the tall wall?
Don from Henderson said he "loves the latest section" of the 215 Beltway that opened in northwest Las Vegas, but he wanted to know why the concrete barriers appear to be taller here than in other parts of the valley.
"Is it to keep idiots from walking across the freeway?" Don asked in an email to the Road Warrior. "The downside is that emergency personnel on the other side of the freeway are going to find it extremely difficult climbing over these barriers to provide aid to accident victims."
Clark County spokesman Dan Kulin said the median barrier has a dual role in separating traffic while also serving as a retaining wall for the roadway. He noted that the wall's height is lower around high-mast light foundations.
"The engineers designed it this way for a variety of issues, including existing site issues and drainage issues," Kulin said.
Illegal truck parking
Kaye from Centennial Hills said that big rigs regularly park at an empty lot owned by the College of Southern Nevada at Durango Drive and Oso Blanca Road in northwest Las Vegas, and she wanted to know whether city officials were aware of the issue.
"Seeing around them is getting impossible, and it's starting to become dangerous" Kaye said. "If the city is going to allow this, then the trucks should be charged a fee, with money going to CSN."
Margaret Kurtz, a spokeswoman for the city of Las Vegas, said that city officials plan to investigate the matter to determine whether there's a problem and then "work through the appropriate departments to seek resolution of the issue if needed."
Questions and comments should be sent to roadwarrior@reviewjournal.com. Please include your phone number. Find @RJroadwarrior on Twitter.