Don't jump to conclusions about neighbors with out-of-state plates
February 14, 2016 - 6:49 pm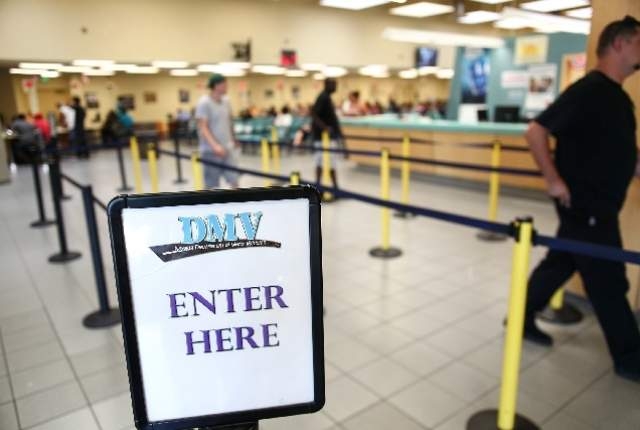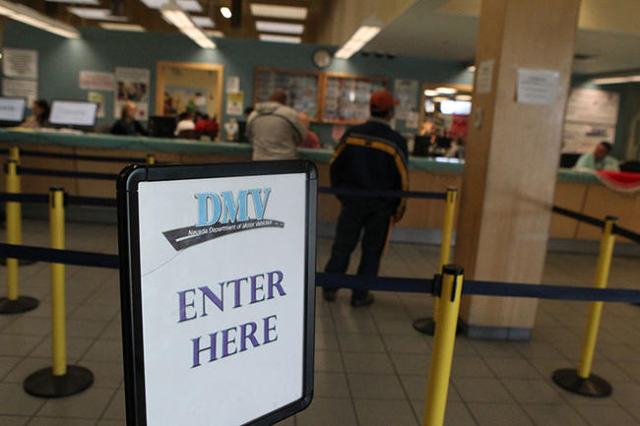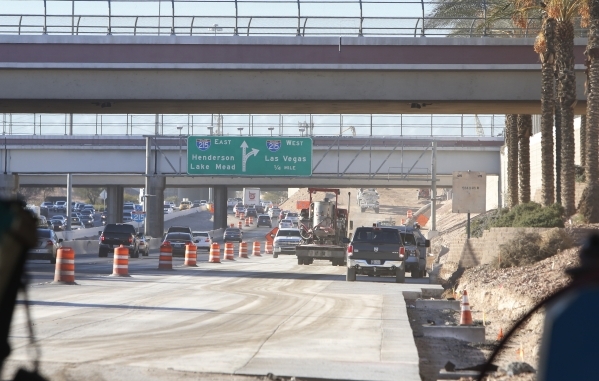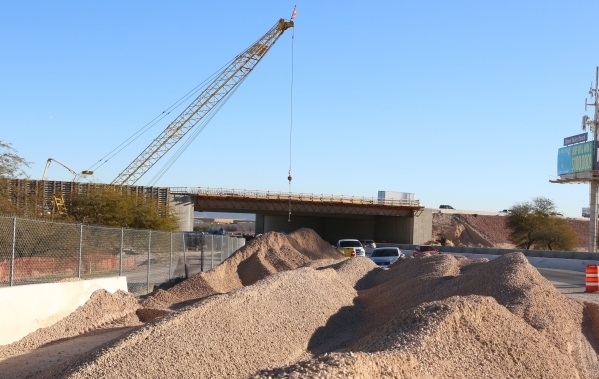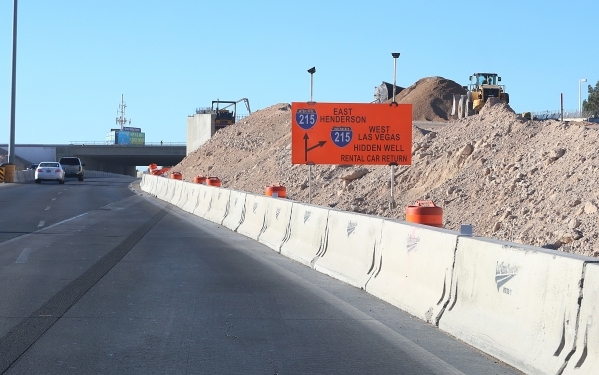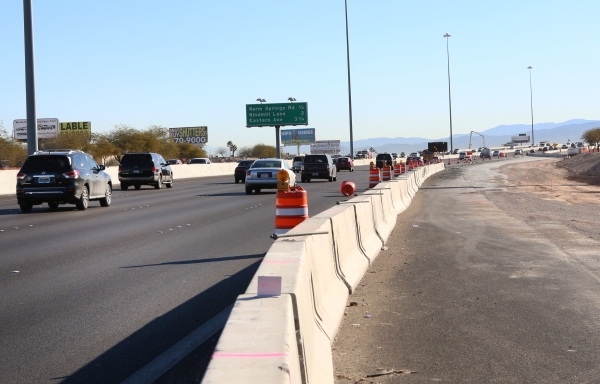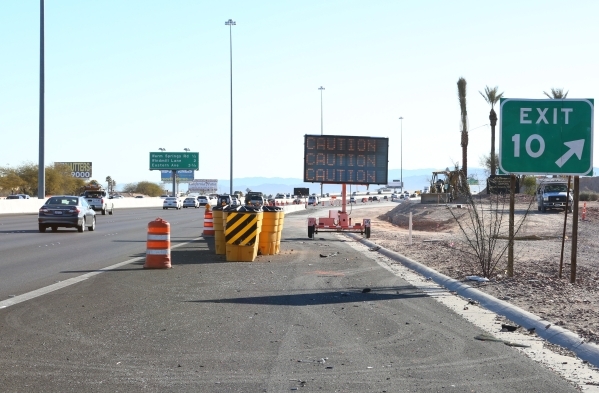 Nobody likes a rat, but apparently that doesn't bother too many Road Warrior readers.
They want to be rats.
Or, more accurately, they want their neighbors to pay their fair share of licensing and registration fees for their vehicles once they have established residency and want to know how they tell authorities about neighbors who haven't complied.
The Warrior mailbox recently received three inquiries about the length of time motorists have to update the license plates on their vehicles. And, a couple of those asked how they could go about "ratting out" their neighbors who haven't changed their out-of-state plates since the Bush administration.
How much time do new residents have to get Nevada license plates on their cars?
"New Nevada residents must obtain their driver license and vehicle registration within 30 days," said Kevin Malone, a spokesman for the Nevada Department of Motor Vehicles. "The initial fine for failing to register the vehicle is $1,000. It may be reduced to not less than $200 upon compliance."
But Malone cautioned not jumping to a conclusion that someone who keeps out-of-state plates on a vehicle for more than a month is violating the law. The statute explaining vehicle registration lists some exceptions to the law.
Motorists don't have to put Nevada tags on the car if they are active duty in the U.S. military, out-of-state students attending school here, are among qualifying in-state students here for no more than six months at a time or are migrant or seasonal farm workers — which there aren't many of around here.
But you know how it goes with nosey neighbors. They know that the car owner is just trying to get away with something. How can I turn them in?
"There is no formal program to report offenders," Malone said. "Constables are authorized to accept and investigate reports under state law but they are not required to do so. To my knowledge, no constable is currently operating a program."
In addition, driving with an out-of-state registration is a secondary offense, meaning that a law enforcement officer can only issue a citation if the vehicle is pulled over for another violation.
There seems to be something wrong with this picture, that new residents can get away with not licensing vehicles unless they do something else wrong. I'm guessing that many of those not licensing their vehicles might also be uninsured.
Sorry, readers. Not a very satisfying answer to the problem unless laws are amended.
Lane change
Warrior reader Marjory has a question about an unusual infrastructure issue at Desert Inn Road and Nellis Boulevard:
"Where westbound Desert Inn crosses Nellis, the road changes from two lanes to one. There, cars in the right-hand lane have to squeeze into the left lane. Then, less than a block later, it returns to two lanes. Could that small section be paved to prevent this problem?
Help is on the way, Marjory.
"We are planning to widen Desert Inn between Lamb and Nellis boulevards and that should solve the problem," said Dan Kulin, a spokesman for Clark County. "Construction should begin this summer."
Heavy traffic
The first three months of the year are filled with major conventions and 2016 is no exception.
This week, local motorists need to be on the lookout for fashionistas crowding the streets around both the Las Vegas Convention Center and the Mandalay Bay Convention Center.
Tuesday through Thursday is the first of two MAGIC Marketplace events in Las Vegas. Organizers are estimating that 85,000 people will be here for the spring event.
Traffic is expected to be heaviest around the times when the trade show floors open and close, 9 a.m. and 6 p.m.
Past experience indicates the MAGIC show crowd is into door-to-door car service so there might be a lot more taxicabs as well as Uber and Lyft drivers in the vicinity of the two convention centers.
Another potential traffic jammer is Saturday night's UNLV Runnin' Rebels basketball game.
Yeah, I know, the Rebels are beset by injuries and just aren't as big an attendance draw as they once were.
But Saturday night could be a little different with in-state rival University of Nevada, Reno, in town.
Avoid the streets around the Thomas & Mack Center around 6 p.m. and 9 p.m., and if you have a flight out of McCarran International Airport with an 8 p.m. departure, you might want to allow yourself a little extra time to make your way to your gate.
— Questions and comments should be sent to roadwarrior@reviewjournal.com. Please include your phone number. Follow the Road Warrior on Twitter @RJroadwarrior
Road Work Ahead
■ Lanes of Elkhorn Road will be disrupted for a storm drain project between Fort Apache Road and Grand Canyon Drive through Tuesday.
■ Lanes of Washington Avenue will be disrupted for a utility pole replacement at Pecos Road through Tuesday.
■ Lanes of Bradley Road will be disrupted for sewer line work between Horse Drive and Brent Lane through Wednesday.
■ Lanes of Far Hills Avenue will be disrupted for landscaping between Anasazi Drive and the 215 Beltway through Wednesday.
■ Lanes of Grand Teton Drive will be disrupted for landscaping between Durango and Buffalo drives through Thursday.
■ Lanes of Bridger Avenue will be disrupted for road bed work between Ninth and 10th streets through Thursday.
■ Lanes of Deer Springs Way will be disrupted for general road improvements between Hualapai Way and Grand Canyon Drive through Feb. 22.
■ Lanes of Lamb Boulevard will be disrupted for power line work between Diamond Head Drive and Stewart Avenue through Feb. 22.
■ Nighttime lane restrictions are planned on state Route 160 between the Red Rock Canyon Road junction and Milepost 16.6 from 9 p.m. to 5 a.m.Sundays through Thursdays, through Feb. 24. A pilot car operation will be in place for the highway widening project.
■ Traffic will be restricted on Fort Apache Road at Blue Diamond Road through Feb. 29 for a sewer line and manhole project. Traffic is shifted to the west half of Fort Apache with one lane open in each direction to 200 feet north of the Blue Diamond intersection. Work is planned Mondays through Fridays, 7 a.m. to 3 p.m.
■ Restrictions will be in place through February on Lamb Boulevard between Wyoming Avenue and Vegas Valley Drive on a water pipeline rehabilitation project. Lamb will be reduced to one lane in each direction and left turns will be prohibited. Two lanes will be open in each direction during daylight hours. Work is scheduled Sundays through Thursdays, 9 p.m. to 6 a.m.
■ Fifth Street in North Las Vegas is closed between Cheyenne Avenue and Losee Road through February for the construction of an overpass route that will connect Fifth to East Carey Avenue.
■ Simmons Street is closed south of Craig Road for a water drainage project that will be completed in February.
■ Lanes of Cheyenne Avenue will be disrupted for sewer line work between Fort Apache Road and Buffalo Drive through March 1.
■ The eastbound and westbound left lanes of Flamingo Road will be closed at McLeod Drive for a sewer line project through March 2. No turns will be allowed at the intersection through the closure.
■ Robindale Road will be closed at Bermuda Road for sewer line construction with incremental road closures west to Gilespie Street through March 4. Construction will occur Mondays through Fridays from 6:30 a.m. to 3 p.m. and closures will remain in effect while work isn't being performed. Property access will be maintained throughout the project.
■ The left lanes and shoulder of northbound and southbound Interstate 15 will be blocked at Milepost 117.5 in Mesquite through March 11 to prepare for construction of a new highway interchange.
■ Utility potholing work is scheduled intermittently through March 11 with work occurring Sundays through Thursdays from 9 p.m. to 5 a.m. Jones Boulevard between Harmon Avenue and the Flamingo Wash will be restricted on the right and center southbound lanes. Jones from Tropicana Avenue to the Flamingo Wash will be restricted on the northbound and left center turn pocket at Flamingo Wash. Tropicana will be restricted on two right westbound lanes from Decatur Boulevard through the Lindell Road intersection.
■ Utility potholing work is scheduled intermittently through March 15 with work occurring Mondays through Fridays from 7 a.m. to 5 p.m. Cameron Street between Nevso Drive and Flamingo Road will be restricted on the east side of the road with traffic diverted to the west side. Southbound McLeod Drive's right lane will be restricted between Palora Avenue and Schaffer Circle. The westbound right lane of Sunset Road will be restricted from the intersection of Montessouri Street to 500 feet east.
■ Lanes of Hualapai Way will be disrupted for landscaping work between Town Center and Alta drives through March 17.
■ Wigwam Avenue will be closed at various locations between Bermuda Road and Las Vegas Boulevard through April 15 for a sewer line improvement project. Work will start at Bermuda and move west a block at a time through completion. Property access will be maintained throughout the project.
■ The Stephanie Street bridge over U.S. Highway 95 will be closed through mid-April for new construction. Traffic will be blocked in both directions and detoured to Russell Road or Galleria Drive. Lanes will be shifted on U.S. 95 through mid-March.
■ Bus Transit Route 109, the Maryland Parkway route, will be detoured due to road construction through April. Stops on George Crockett Road will not be served. Alternative stops are available on Routes 117 (Las Vegas Boulevard South and Silverado Ranch Road) and 217 (Warm Springs Road and downtown Henderson).
■ The ramp connecting Sunset Road to the southbound Airport Connector is closed through fall 2016. Traffic lanes and shoulders will be restricted on the Airport Connector between the 215 Beltway and the airport tunnel through mid-2016 for the construction of a flyover lane from the southbound connector to the Beltway.
■ Work will continue through the summer on a 13-mile paving project on Interstate 15 east of Mesquite. The project will run from the Nevada state line to the Virgin River Gorge and include improvements to the Littlefield bridge at Milepost 8. Work will occur Mondays through Fridays, 6 p.m. to 6 a.m. Work will begin on southbound lanes at the Littlefield exit.
■ Work is continuing through September on the installation of storm drains and relocating sewer lines, water lines and manhole covers, landscape removal and repairs and paving on Decatur Boulevard between Charleston Boulevard and Sahara Avenue. Sewer pipelines and manholes also will be rehabilitated on Oakey Boulevard between Rainbow and Martin L. King boulevards.
■ Work on the Regional Transportation Commission's Flamingo Road Corridor Improvement Project will continue on the west side of Flamingo from Rainbow Boulevard to Hotel Rio Drive through fall 2016.
■ Lanes of Main Street will be disrupted for general street improvements between Bonneville Avenue and Las Vegas Boulevard through Dec. 1.
■ A road widening project will delay traffic on Volunteer Boulevard from Executive Airport Drive to Las Vegas Boulevard and Executive Airport Drive will be repaved from Volunteer to St. Rose Parkway. The project will run through February 2017.
Gasoline prices
The average gasoline price Friday in the Las Vegas Valley was $2.12 per gallon. It was $2.12 in Nevada. The national average of $1.70 is down 6 cents from a week ago, down 26 cents from a month ago and down 53 cents from a year ago.