High-speed rail system most desired transportation mode for Las Vegans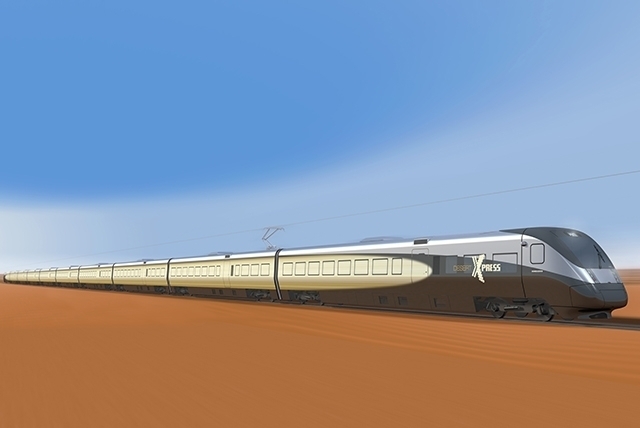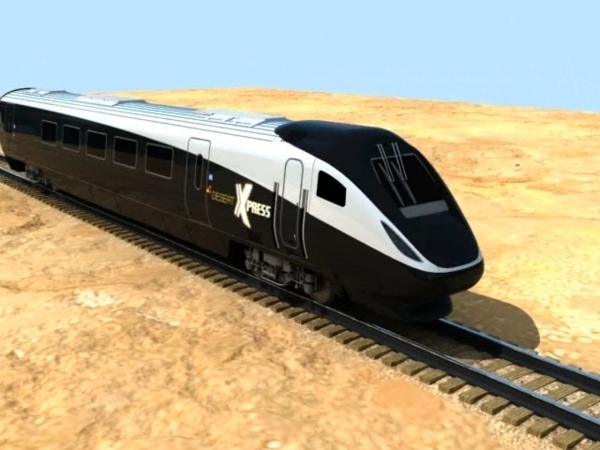 Road congestion is a given in a growing metropolis such as Las Vegas.
But let's say you didn't have to drive around town. What would be your preferred mode of transportation?
It turns out a high-speed rail system linking Las Vegas to Los Angeles was deemed the "most beneficial to improving daily life" among 500 local adults surveyed by the Las Vegas Global Economic Alliance.
XpressWest was supposed to start construction by late fall on the first leg of an $8 billion high-speed line connecting Las Vegas to Victorville, California, but that date was pushed to early 2017.
Ridership projections are due in August and an environmental review is expected to be released a month later for the second phase, which would extend the track 50 miles from Victorville to existing commuter rail service in Palmdale, California.
Eventually, the commuter rail would be upgraded to high-speed rail if California's system is ever built. When completed, a round-trip ticket is expected to cost about $100.
"We're already one of the world's most famous tourist destinations," said Jonas Peterson, president and CEO of Las Vegas Global Economic Alliance.
"If we somehow find a way to increase capacity between the 271 miles separating Southern Nevada and Los Angeles, our economy will be more productive and our region will be more connected," Peterson said. "That's our next step."
A streetcar running through downtown Las Vegas ranked second on the survey, released last month by the alliance. A commuter rail whisking people between the suburbs and downtown placed third, followed by additional street lanes and more bicycle lanes.
A recent Regional Transportation Commission transit analysis listed light rail or an elevated expressway as potential transit modes to reduce traffic between McCarran International Airport and the Strip.
"Southern Nevada is the largest remaining market in the West without a light rail system, and that needs to change," Peterson said while citing metro areas such as Phoenix, Salt Lake City and Denver. "They've created communities young people want to move to, and so can we."
And, no surprise here: the alliance survey's least favorite option was to implement toll lanes on major freeways such as Interstate 15 and U.S. Highway 95. So far, that's not in the forecast.
PENDING 'DISASTER'
Just about anyone who's driven near Warm Springs Road and Eastern Avenue has experienced the gnarly congestion caused by a lengthy construction project.
Alan from Las Vegas said he believes the intersection is a "disaster" because he sees accidents almost daily.
"I incurred a smashed driver's side mirror one year ago from a cone placed too close to the narrowed roadway — not that it counts as serious," Alan wrote in an email.
It looks like the work here is expected to wrap up by the beginning of August.
The road was ripped up more than a year ago as crews installed a system of large sewer pipes as part of the 13-mile-long Paradise Whitney Interceptor project, said Kim Adler of the Clark County Water Reclamation District.
The $160 million project stretches from Valley View Boulevard and Serene Avenue in the southwest valley all the way to Nellis Boulevard and Flamingo Road in the east valley. The project, started in fall 2014, is expected to wrap up sometime in 2018.
At Warm Springs and Eastern, Adler said the contractor should be done in the next several weeks with converting the tunneling shaft into a manhole, followed by street paving and road restoration.
MORE PIPE WORK
Chrysillis from Las Vegas wanted to know why a construction crew has been digging around Durango Drive over the past few months, appearing to install some pipes in the area.
Road Warrior checked the road work list provided by Las Vegas, and noticed that crews started replacing the gas line in April on a lengthy stretch of Durango, running from Vegas Drive down to Desert Inn Road. Here's some good news, Chrysillis: It looks like the project is scheduled to end by Friday.
Questions and comments should be sent to roadwarrior@reviewjournal.com. Please include your phone number. Find @RJroadwarrior on Twitter.
Road work ahead
Wigwam Avenue will be reduced to one lane in each direction between Las Vegas Boulevard and Parvin Street from 6:30 a.m. to 3 p.m. through July 31 because of sewer work.
Traffic will be redirected and reduced to one lane in each direction of U.S. Highway 95 for about a mile in Boulder City through March. Crews are building a bridge over the highway for the future Interstate 11.
Interstate 15 will be closed 2,500 feet in each direction of Milepost 117.5 in Mesquite from 6:30 p.m. July 18 to 6 a.m. July 19 as crews build a $14.7 million diamond interchange for Milepost 118.
The fast lane of Summerlin Parkway between Buffalo Drive and the 215 Beltway will be intermittently closed through Sept. 1. Crews are installing median barriers.
Valley Drive is being widened between Tropical Parkway and Cheyenne Avenue in North Las Vegas, with completion expected in March.
Las Vegas Boulevard will be restricted between Baltimore and Sahara avenues as crews work on underground utilities through Aug. 5.
Carson Avenue will have restrictions between Ninth and Tenth streets as crews work on underground utilities through Aug. 1.
Main Street is restricted between Bonneville Avenue and Las Vegas Boulevard as crews make a series of street improvements through Dec. 1.
Wyoming Avenue will be restricted between Industrial Road and Western Avenue as crews work on pedestrian and bicycle path improvements through Aug. 30.
Traffic on Lexington Street will be affected by a storm drain, street, sidewalk and ramp improvement project between Lake Mead Boulevard and Blankenship Avenue through April. Work will be conducted from 7 a.m. to 4:30 p.m. weekdays.
Tropicana Avenue will have restricted lanes at Las Vegas Boulevard from 10 p.m. to 8 a.m. weekdays through Dec. 23. The Nevada Transportation Department is making improvements to the four pedestrian bridges.
GASOLINE PRICES
The average gasoline price Friday in the Las Vegas Valley was $2.52 per gallon. It was $2.56 in Nevada. The national average of $2.24 is down 3 cents from a week ago, down 12 cents from a month ago and down 52 cents from a year ago.