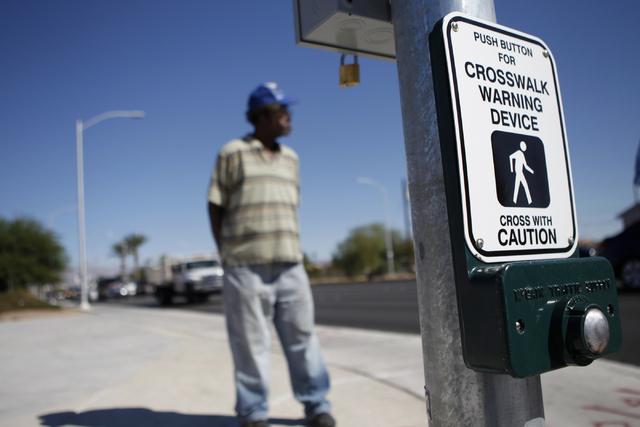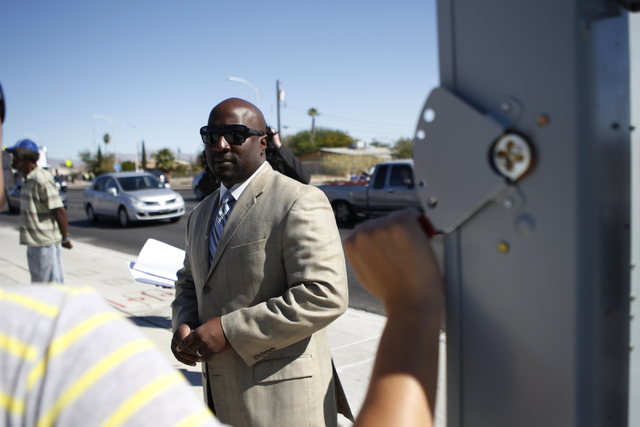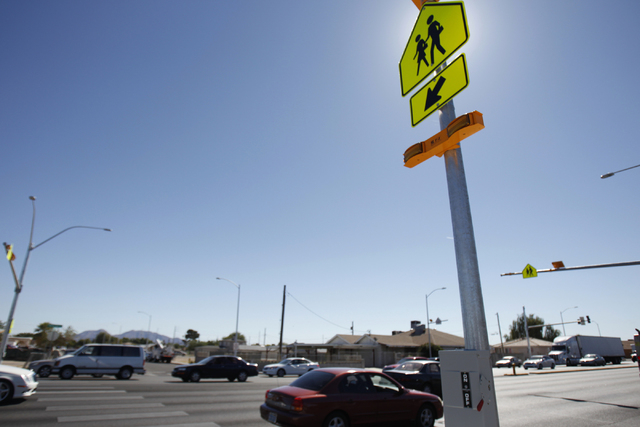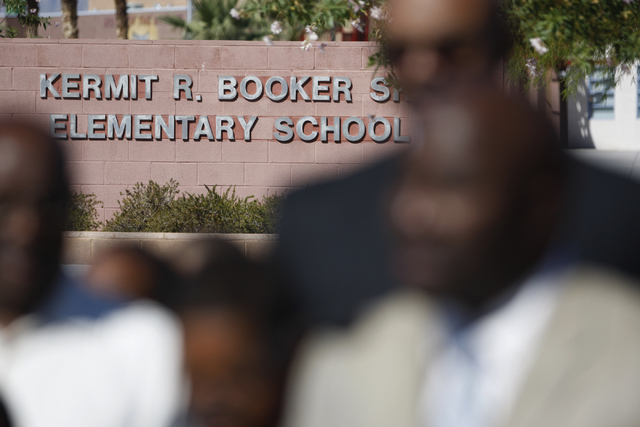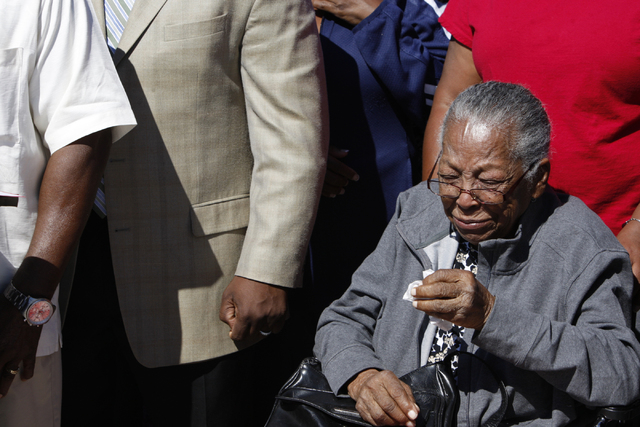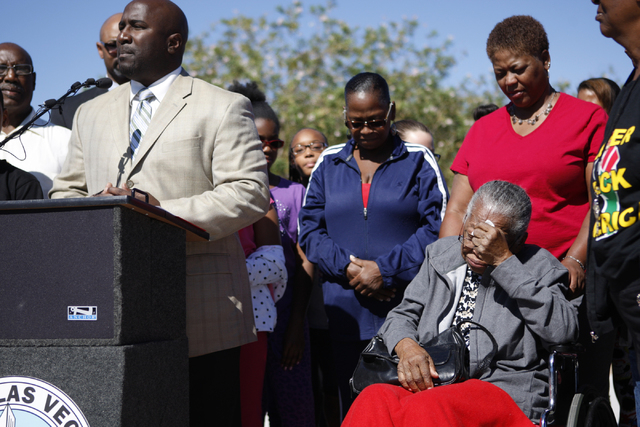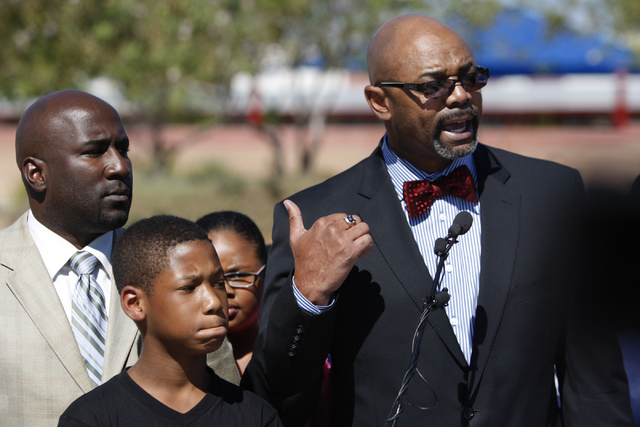 One of the most ambitious sewer line projects in Clark County's history kicks off in earnest this month and you know what that means: There are going to be some street disruptions in the project's path.
The bad news is that the project is huge. It's 13 miles long, split into three separate sections, and will run from Valley View Boulevard west of Interstate 15 to Flamingo Road east of Boulder Highway near the Clark County Water Reclamation District central plant.
But the good news is that despite the project's length and girth — we're talking about planting some 72-inch pipes underground — it's won't close any streets.
Yes, there will be some disruptions. Yes, there will be lane closures and diversions. Yes, traffic will be affected at some major intersections. And, yes, the pain will last a long time.
The first activity for the Paradise Whitney Interceptor Project, as it's being called, starts in mid-October on the east side of the project and work won't be completed until early 2018.
The length of the project will take it beneath the valley's three designated interstate highways, but won't disrupt traffic on them at all because all the work under I-15, I-215 and I-515 (aka U.S. Highway 95) will be tunnel jobs.
Ed Carrasco, who is coordinating the project for the Clark County Reclamation District, said there will be a mix of excavation work and tunneling for the project.
"Most of the work on this project will help us expand capacity," Carrasco said. "There's some cleanup work on pipes, but for the most part, the project will allow us to provide lines for added businesses and residences."
Carrasco also has been in contact with schools along the route to inform administrators of the prospect of future traffic issues.
Sewer service won't be disrupted at any time during the project.
The 13 miles is divided into three sections, eastern, central and western, and the route is in a sawtooth pattern.
Work will begin in the 5-mile eastern section where a $62.3 million contract has already been let to Las Vegas Paving. The project will move from east to west.
It'll start at Boulder Highway and Nellis Boulevard — an intersection near the Sam's Town property. The Eastern section portion zigzags on Nellis to Hacienda Avenue, under U.S. 95 to Lamb Boulevard to Oquendo Road to Pearl Street to Patrick Lane, east to McLeod Drive.
That's where the project's 4-mile central section begins. That $54.8 million section will begin in early 2015 and be completed in late 2017.
The central section runs along McLeod to Sunset Road along the northern boundary of Sunset Park, curling along the western boundary of the park on Eastern Avenue to Warm Springs Road, west to Tamarus Street to Eldorado Lane where it will tunnel under I-215.
That's where the 4-mile western section begins. That section, estimated to cost $31.5 million, is scheduled to begin in late 2015 and finish by early 2018.
It starts at Eldorado and runs west to Bermuda Road, then south to Wigwam Avenue, tunneling under I-15 to Valley View Boulevard and south to Serene Avenue.
Maps and other details of the Paradise Whitney Interceptor Project are online at thelvpipeline.com/current-projects/.
■ MLK CROSSWALKS: Las Vegas Councilman Ricki Barlow was flashing motorists Thursday.
Let's rephrase that: The councilman representing neighborhoods along Martin Luther King Boulevard activated three new high-visibility pedestrian-activated flashing signals on Thursday.
Some of the new flashing lights supplement school zone signals but because they're pedestrian actuated they can call attention to people walking in the area when school isn't in session.
The solar-powered Rectangular Rapid Flashing Beacons, which cost $96,000, are at MLK and Balzar and Bartlett avenues (near Booker Elementary School) and at Hassell Avenue.
■ LAKE MEAD RACE: If you're out for a Sunday drive around Lake Mead, keep your eye out for bicyclists and runners.
About 2,000 of them are expected to be out and about most of the morning for the Ironman 70.3 Silverman race through portions of the Lake Mead National Recreation Area.
Participants will be on bikes for 40 miles along Lakeshore and Northshore roads and Lake Mead Parkway.
In Henderson, cyclists will use Warm Springs and Gibson roads and Paseo Verde Parkway.
Participants will climb off their bikes and run along Paseo Verde and Green Valley Parkway, finishing the race near that intersection.
Questions and comments should be sent to roadwarrior@reviewjournal.com. Please include your phone number. Follow the Road Warrior on Twitter @RJroadwarrior.