Pay heed, holiday revelers: Speeding tickets, DUIs will cost you plenty on insurance
December 19, 2016 - 7:55 am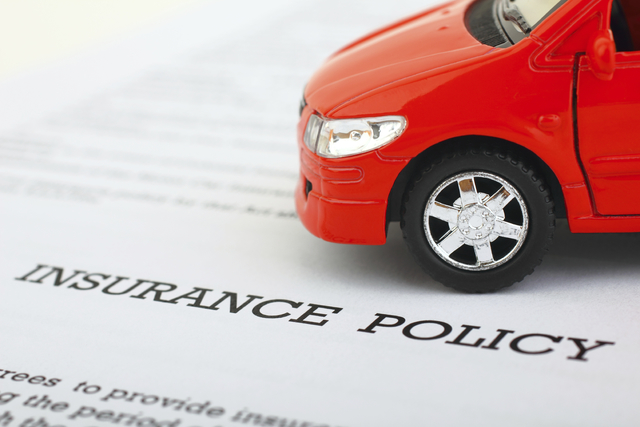 Along with the obvious fines for speeding tickets and likely jail time for driving under the influence of alcohol or other substances, there are additional costs for failing to obey the rules of the road.
Car insurance rates climb after various infractions, no matter which state you live in, but Nevada appears to be in the middle of the road when it comes to how much more residents pay, according to a study released this month by NerdWallet, a personal finance website.
The average car insurance rate for Nevada drivers with a clean record is $1,591 a year, but that cost increases by 17 percent — to an average of $1,865.33 — after just one speeding ticket, according to NerdWallet's analysis.
That average jumps 50 percent — to $2,392 — after a single DUI in Nevada, according to the report, released to mark National Impaired Driving Prevention Month in December.
With all the holiday parties planned in the next few weeks, drivers should pay heed.
"There is an increase in alcohol-related incidents around the holidays, and more people are speeding because they are in a rush to that next party or traveling to visit family, so this is definitely a timely topic," said Elizabeth Renter, a NerdWallet staffer who wrote the report.
Renter said she completed the study by averaging the three lowest quotes for a 2012 Toyota Camry driven by 30-year-old men and women with clean driving records across ten ZIP codes in each state and Washington, D.C.
Nationally, the average car insurance rate goes up 62 percent for drunken driving, while a single speeding ticket resulted in an average 14 percent increase.
There are states with far more stringent insurance penalties for speeding or drunk driving. After a single DUI, the most significant car insurance hike was imposed in North Carolina — a whopping 368 percent increase — followed by a 128 percent rate spike in California and a 126 percent jump in Oregon.
Insurers in some states are far more lenient following a DUI, with the most modest rate increases found in Louisiana at 17 percent, followed by a 19 percent jump in Maryland and a 21 percent increase in Utah.
Regardless of whether you have gotten a ticket or gotten into an accident, Renter said all drivers should make it a habit to compare insurance rates every six months.
"You should compare rates based on your driving record, along with levels of coverage provided by each insurance company," Renter said. "Don't settle for the cheapest policy, but for the best coverage as well. Just do your homework."
TRAFFIC CAMERAS
Tom said he moved from North Carolina to Henderson about a year ago, and noticed the Las Vegas Valley's roads are in a constant state of construction.
He wants to keep an eye on street conditions by logging onto the publicly accessible traffic management cameras operated by the Regional Transportation Commission of Southern Nevada, but he's having a difficult time connecting through his Dell Inspiron desk computer and Apple iPad. He's tried various Internet browsers, and still no luck.
"I think the freeway cameras would be a great aid to people, but my neighbors and I can't get them to appear on our computers," Tom wrote in an email to the Road Warrior.
It turns out you're not the only one having problems accessing views from the traffic cameras, Tom. Unfortunately, it's going to take a while to fix.
The video-to-web program was installed in 2011, but changes to Microsoft Windows and video distribution technology have caused the problem you're describing, RTC spokeswoman Kelley Waynert said.
The Nevada Department of Transportation is working with a contractor to update the software, which will be compatible with Windows, Mac and mobile phones by summer 2017.
CABANA CONNECTION
Norma from Las Vegas wants to know why Cabana Drive, a short street running between Vegas Valley Drive and Flamingo Road, recently was reduced from two traffic lanes in each direction to only one lane each way. The change has apparently caused some serious traffic jams during the morning and evening commutes.
"They added a bike lane, but I have never seen a bike on this street in the 16 years I have lived there," Norma wrote in an email. "What is the justification for this change?"
It turns out the bike lanes aren't new, Norma. They've been there for several years now.
The street lost a lane in each direction because of a new median that recently was added, along with a buffer for the bike lane as a way to improve safety, Clark County spokesman Dan Kulin said. County officials will take another look at the street to see if any other changes are needed.
SIGNAL REQUEST
Aquilino from Las Vegas wants to know whether the new signal at Las Vegas Boulevard and Serene Avenue could be equipped with a flashing yellow left-turn light. The east-west signals on Serene already are equipped with blinking arrows, but Aquilino said the change is needed because traffic is far heavier on Las Vegas Boulevard.
Kulin said the county will study the intersection.
Questions and comments should be sent to roadwarrior@reviewjournal.com. Please include your phone number. Follow the Road Warrior on Twitter: @RJroadwarrior