RTC getting help from feds to serve historically disadvantaged communities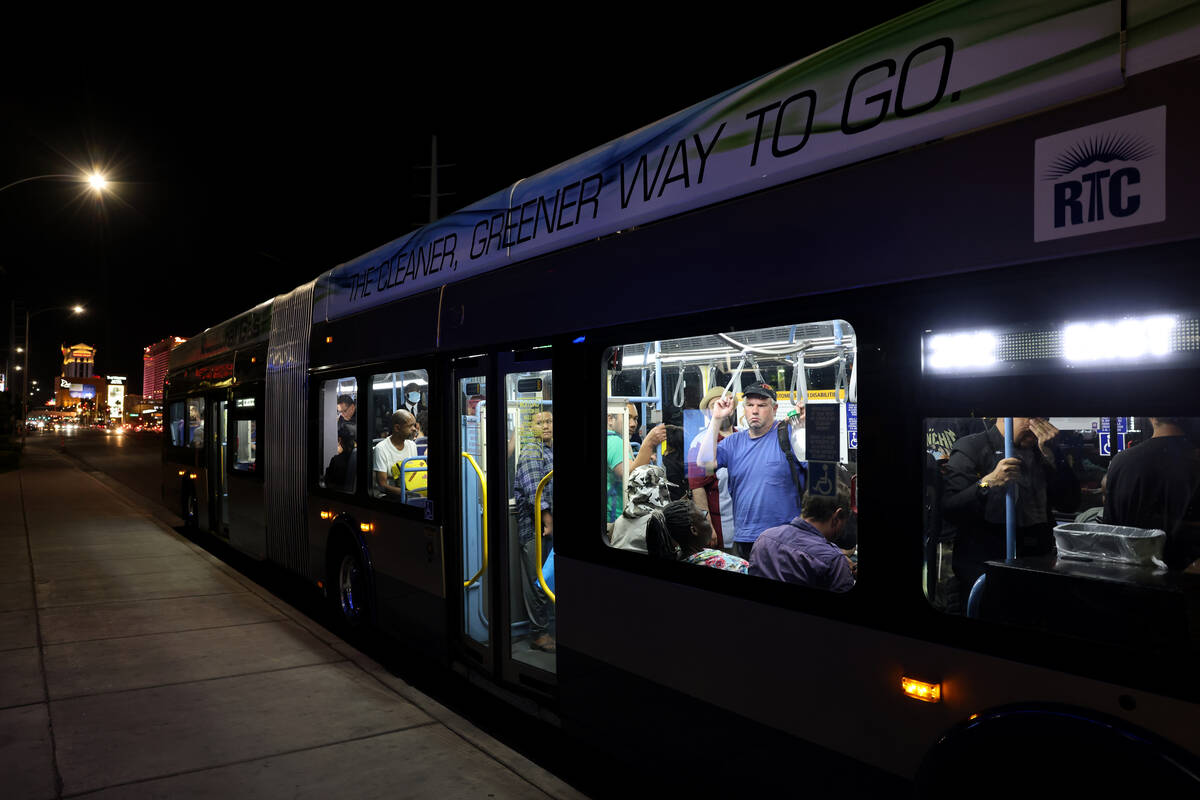 A federal grant awarded to the Regional Transportation Commission will fund a study of what it will take to develop sustainable, equitable transit infrastructure in a large underserved area of the Las Vegas Valley.
The Federal Transit Administration's Areas of Persistent Poverty program awarded the RTC $630,000 to help develop a plan to improve mobility in a 32-square-mile area that includes downtown Las Vegas, the Historic Westside, east Las Vegas and North Las Vegas.
Some 220,000 people live in the study area, which includes a large number of historically disadvantaged communities.
Dubbed the Equitable Access to Mobility Action Plan, it will help identify a multitude of potential options within the study area.
Where neighborhood mobility hubs could work, such hubs will bring various modes of transportation and mobility options together. Those options include RTC buses, on-demand transit services, bike and car share programs. Officials also hope the hubs would spur community and economic development opportunities.
The plan also will explore the kinds of improvements can be made to better design transit stops and shelters that include increased seating and safety features, and offer more shade opportunities.
The RTC looks to include aspects of its Complete Streets initiative, such as wider sidewalks, dedicated bus and bike lanes, crosswalks with safety mechanisms, shade and landscaping could be incorporated.
The plan will also include conceptual design options, quantitative benefits to the community, and implementation strategies that follow equity and social justice foundational practices.
The RTC had previously identified potential solutions to address challenges and help build momentum for implementation within the study area.
The previous studies included the Southern Nevada HOPE Grant study, which looked at what services could be added to better serve low-income populations. The Southern Nevada 2021 Extreme Heat Vulnerability Analysis highlighted areas that are most vulnerable to extreme heat.
This federal grant funding also will allow the RTC to implement some of the strategies developed from previous studies.
"This funding will help the RTC identify and prioritize mobility infrastructure improvements in a part of the valley that is traditionally underserved," RTC CEO M.J. Maynard said in a statement. "We appreciate our federal delegation's support in securing this funding that will lay the foundation for a safer and more equitable transportation experience in Southern Nevada."
Contact Mick Akers at makers@reviewjournal.com or 702-387-2920. Follow @mickakers on Twitter. Send questions and comments to roadwarrior@reviewjournal.com.