RTC turning to hydrogen cell fuel cells to power electric buses
Updated August 22, 2023 - 7:05 pm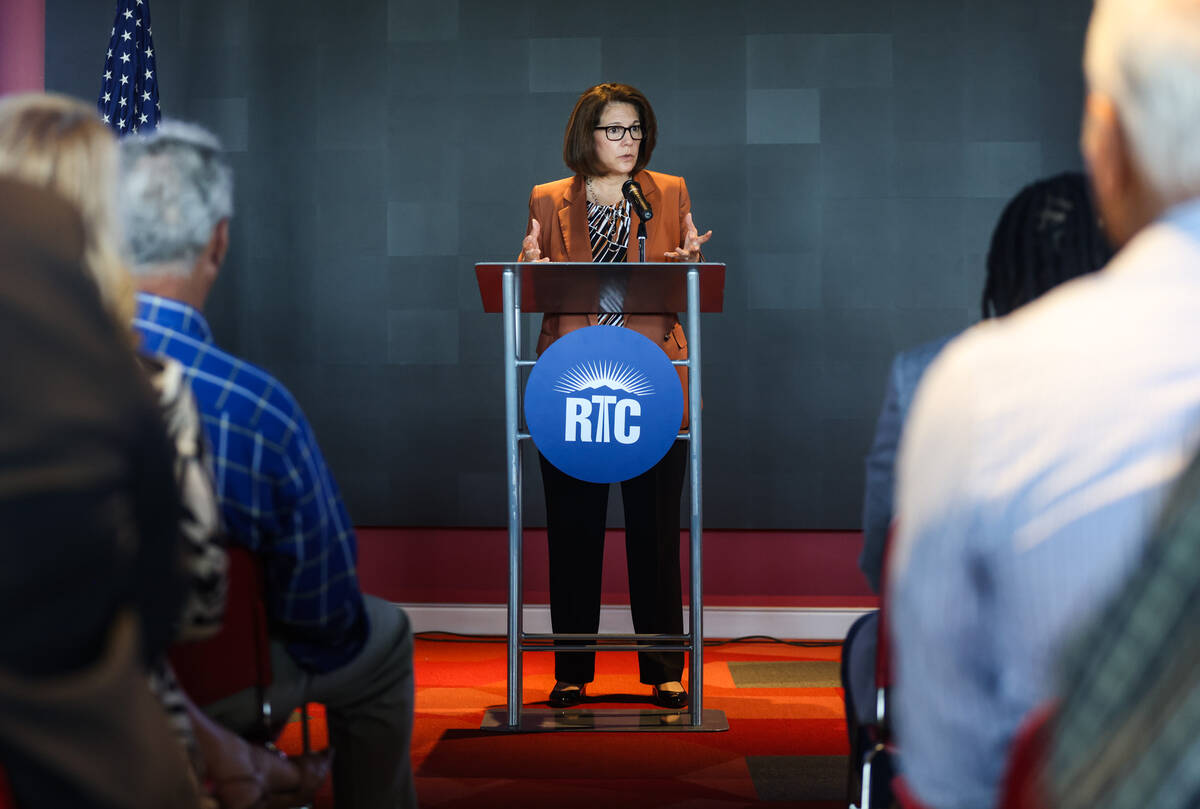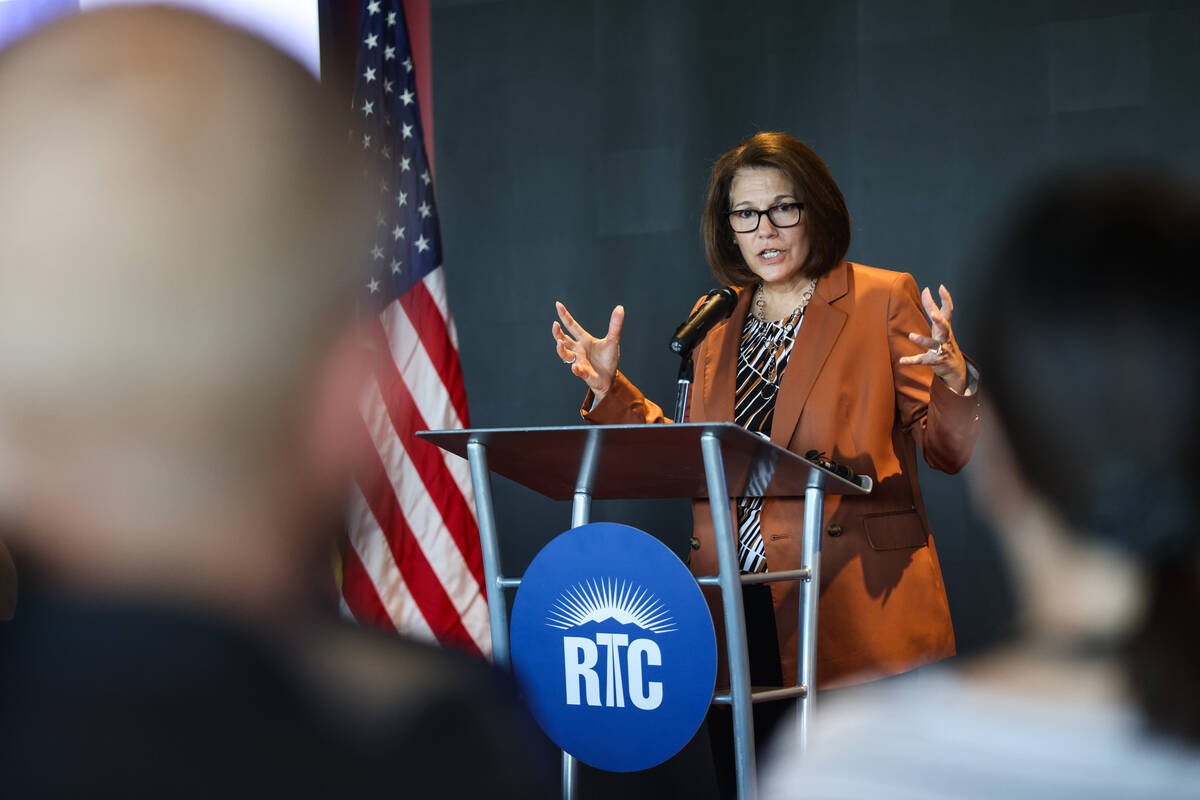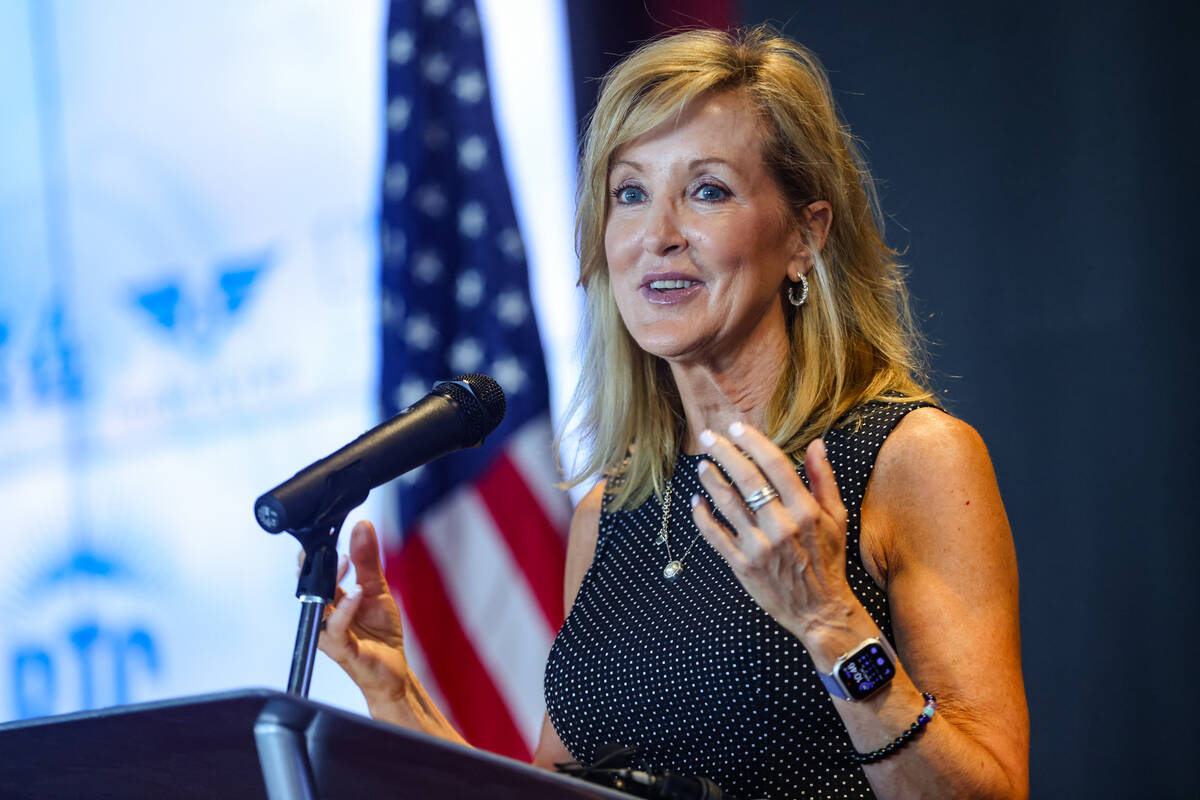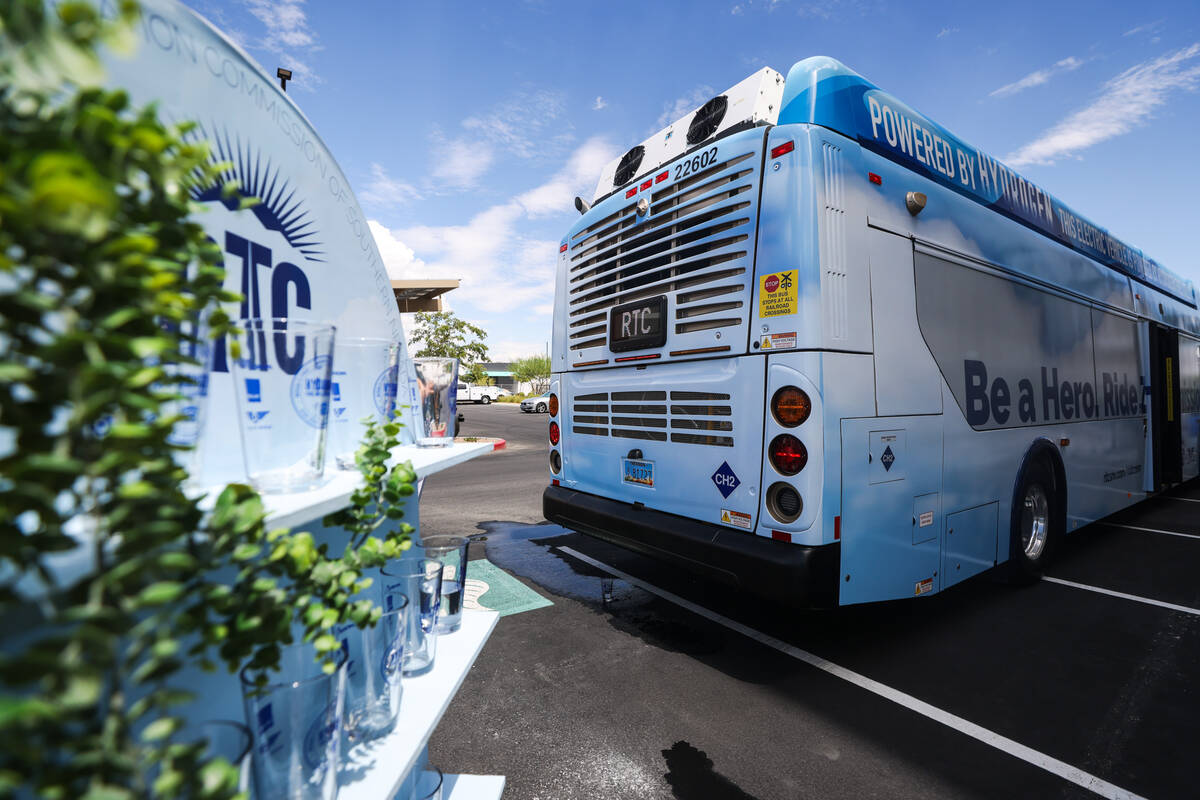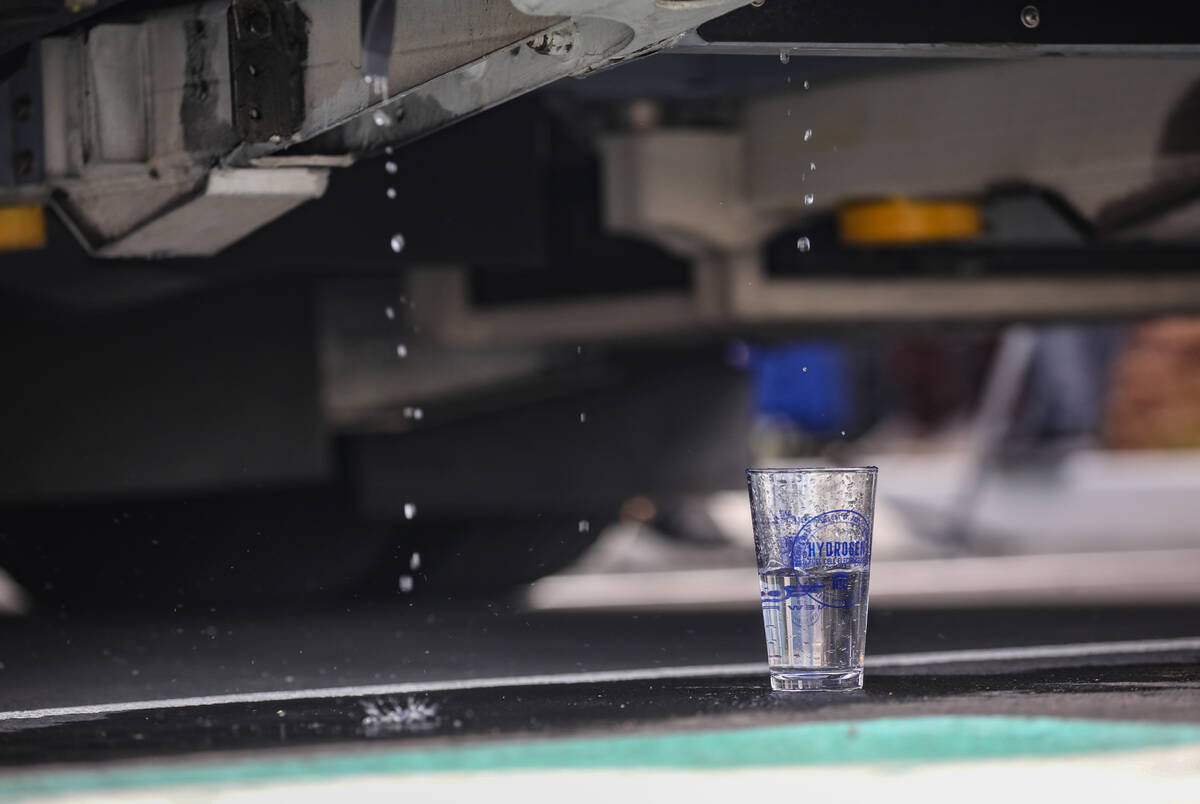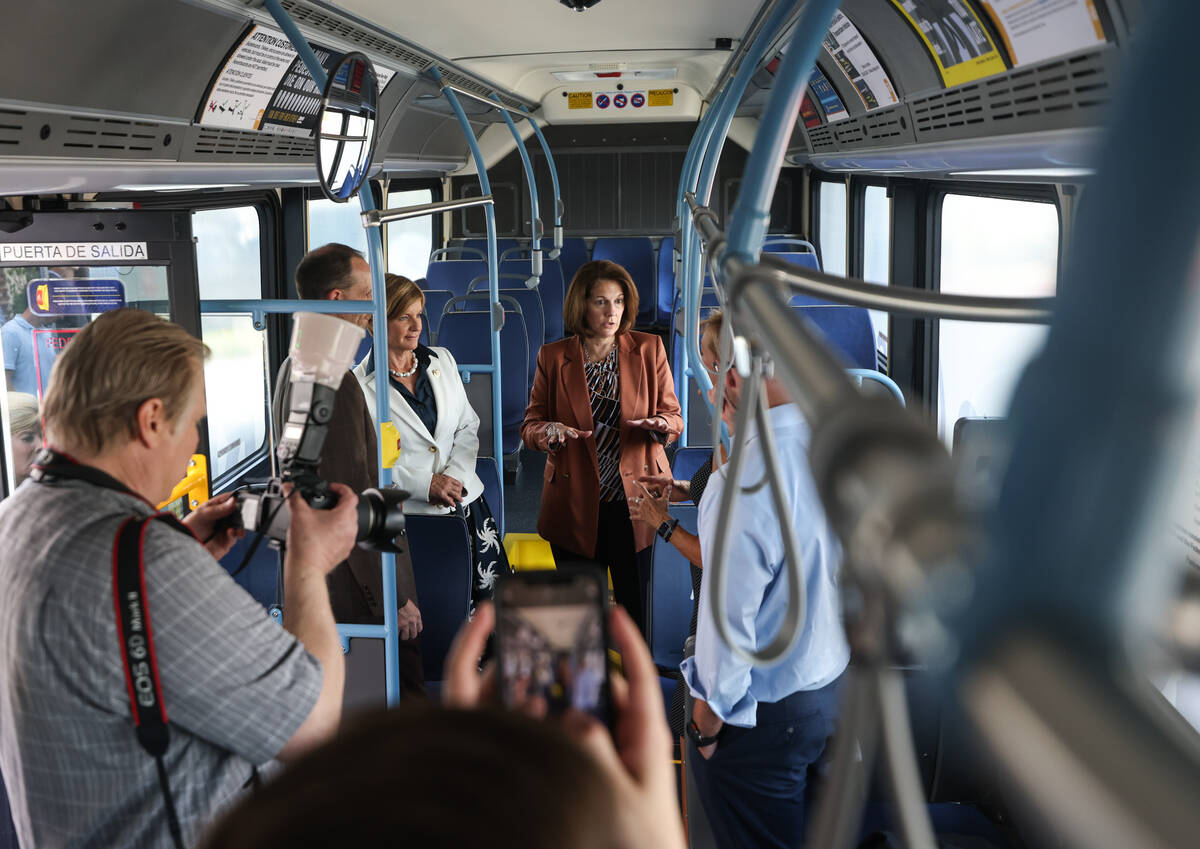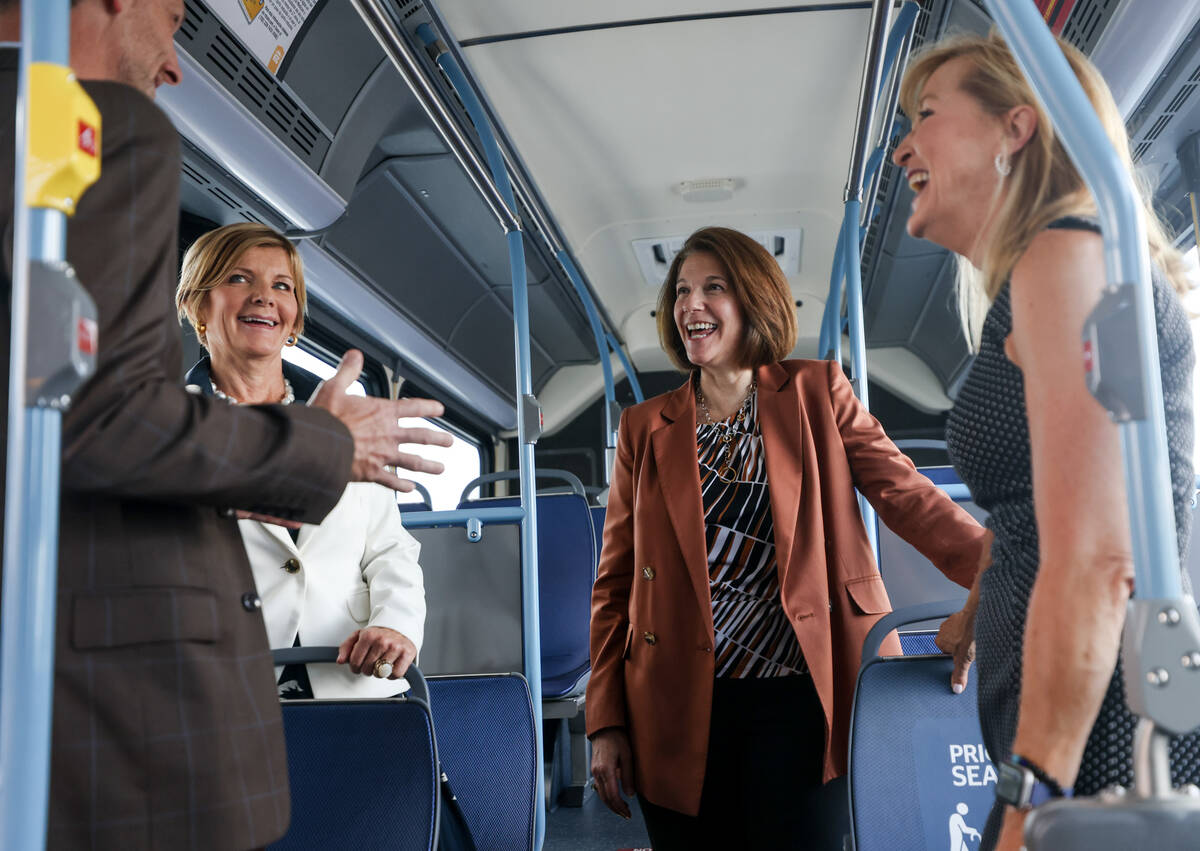 State and local leaders are banking on hydrogen cell-fueled electric buses being a vital part of the future of mass transit in Las Vegas.
The first such bus was unveiled by the Regional Transportation of Southern Nevada last week, marking what is expected to be the first of many to be added to the transit authority's fleet over the next couple of years.
"These buses are easier to maintain, quieter and help us combat climate change. I was proud to work with RTC of Southern Nevada to help secure funding to get these new buses on the streets," said Sen. Catherine Cortez Masto.
The fuel cell combines hydrogen and oxygen to generate electricity through an electrochemical process, with water being the only by-product.
Hydrogen fuel cells do not emit greenhouse gases and are quieter while the buses are idle and in motion. The vehicles can be fueled in less than 15 minutes and can operate for longer periods of time than other buses in the RTC's fleet.
"You can't walk out of your house here in Nevada and not realize that there's extreme weather, the climate crisis is happening," Cortez Masto said. "The goal here is how do we work together to reduce our carbon footprint to address the extreme weather and bring clean air to our communities. Part of that starts with transportation and the electrification of it, as well as green hydrogen."
The RTC added two hydrogen-fueled buses, each 40 feet in length. Plans call for the RTC to add seven additional 60-foot hydrogen fuel cell buses, which are scheduled to be delivered in the fall of 2024. The buses are manufactured by New Flyer with the fuel cell technology provided by Ballard.
"We're starting small based on supply," said Clark County Commissioner and RTC Board of Commissioners Chairman Justin Jones. "Then as we build out the charging infrastructure, the supply infrastructure, we'll add more buses."
A $3.8 million Low or No Emission Grant from the U.S. Department of Transportation helped pay for the buses and the training of staff to maintain and operate the new technology.
"The electric vehicles have been around for a little while, so there's a lot more experience with our existing mechanics on those ones," Jones said. "With the hydrogen fuel cell there's a lot of training for the existing mechanics and bringing in those who do have the experience with the technology to make sure that we can maintain these types of buses."
The RTC is aiming to have its full fleet of vehicles fully powered by clean energy options by 2040.
"Obviously because of supply and the life cycle of the buses it will take some time, but I think in the next 15 years we're going to 100 percent," Jones said.
Contact Mick Akers at makers@reviewjournal.com or 702-387-2920. Follow @mickakers on X.