State regulators could put the brakes on HOV lanes in Las Vegas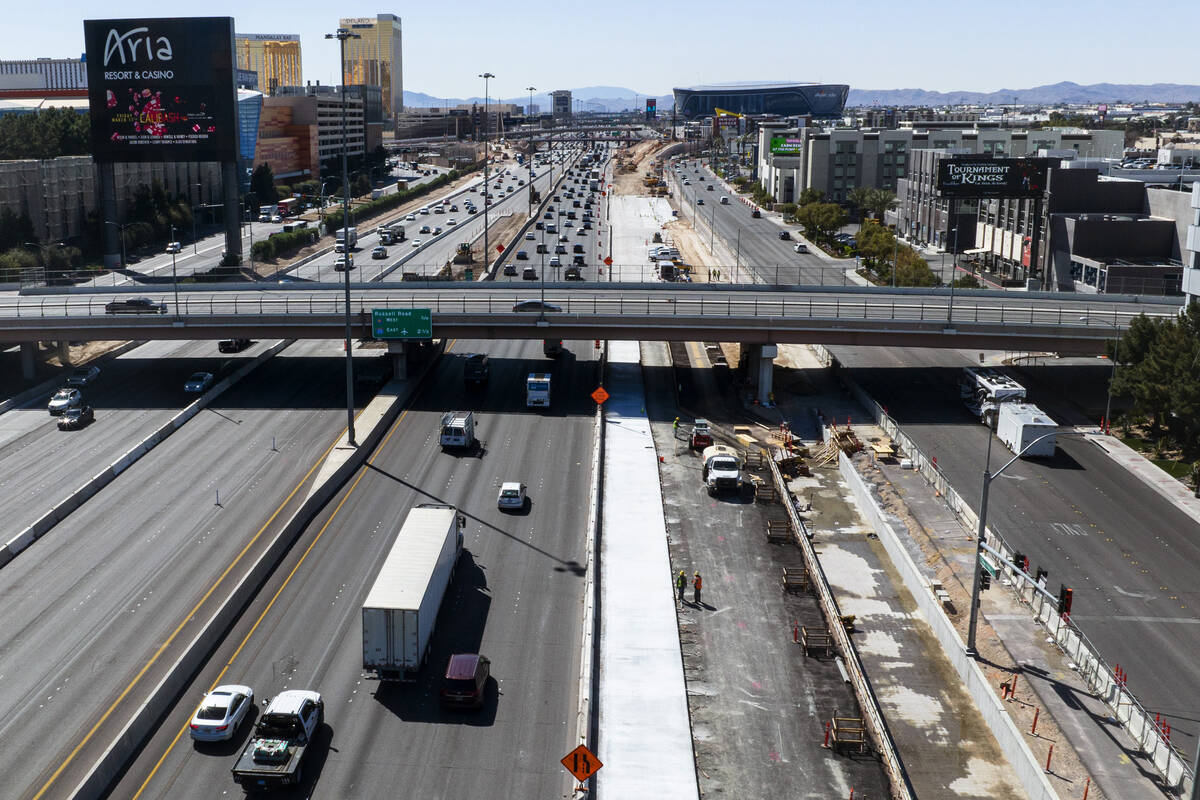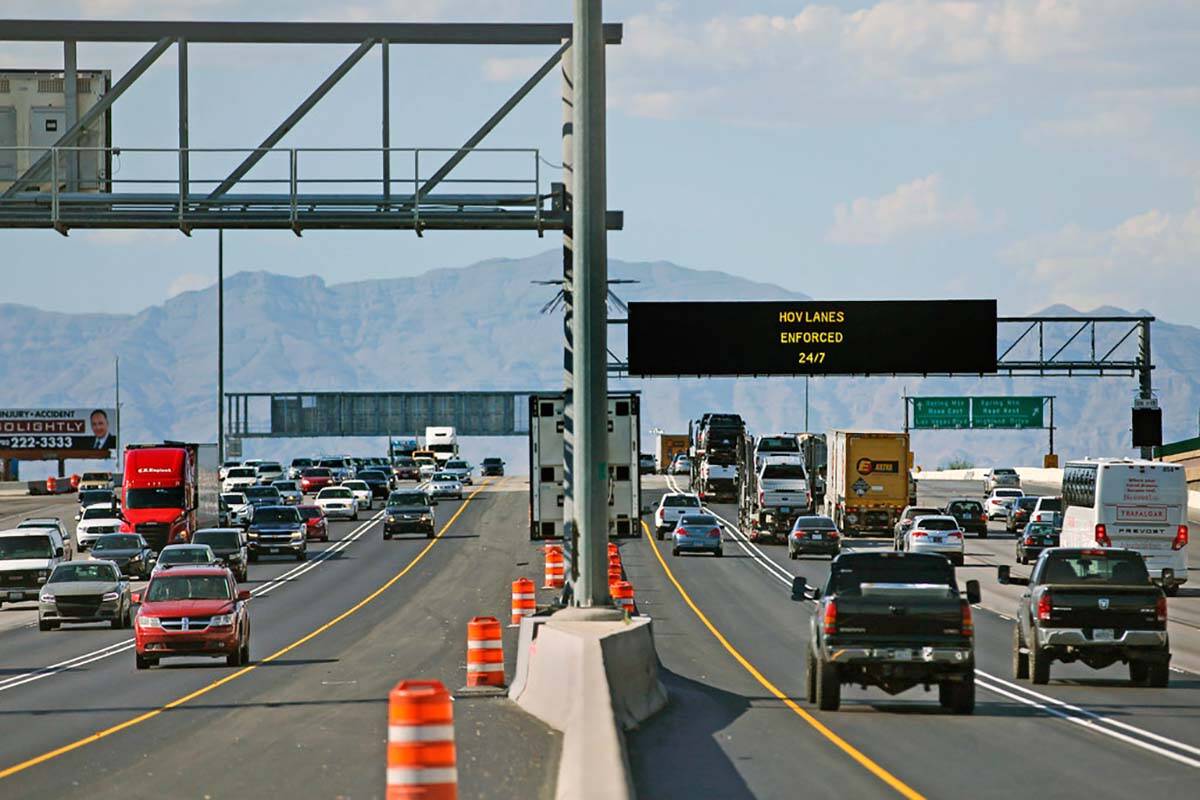 High occupancy vehicle lanes in the Las Vegas Valley may soon be a thing of the past.
Lt. Gov. Stavros Anthony will seek removal of the lanes at Monday's Nevada Department of Transportation Board of Directors meeting.
If the majority of the other six members who sit on the board are in agreement, Anthony will look to move swiftly with the removal of HOV lanes. If the board is not fully on board with eliminating the lanes entirely, he said he hopes the board will at least vote to drastically reduce the hours the lane regulations are in effect.
"I don't believe HOV are working. People aren't using HOV lanes," Anthony told the Review-Journal. "They're not changing their behavior to use HOV lanes."
Ever since the new high occupancy vehicle lane regulations took effect in 2019 with Project Neon, Anthony has been a vocal opponent of them.
The $1 billion freeway project saw 22 miles of lanes between Interstate 15 and U.S. Highway 95 with 24/7 regulations tied to them. Before that only a small stretch of U.S. 95 had carpool lanes, and they were only enforced during morning and evening rush hours on weekdays and open to all on weekends.
Vehicles with two axles must have at least two occupants in them in order to use the lanes. At the time Anthony was a Las Vegas city councilman and at his urging, the city announced that it would not adjudicate traffic citations tied to carpool lane violations. An updated count of how many HOV lane citations that were dismissed at the Municipal Court wasn't immediately available.
Last year NDOT began a pilot program that reduced the 24/7 nature of the lanes to opening the carpool lanes to all motorists between the hours of 10 p.m. and 5 a.m. Additionally, a portion of the HOV lanes have been open to all motorists near the I-15-Tropicana interchange project.
If the decision to completely do away with the carpool lanes isn't made Monday, the hours they're in use could be further reduced, as Anthony stated. That could fall more in line with the hours that were in use when the HOV lanes were only on a small portion of U.S. 95.
Any changes also will affect how the under-construction I-15-Harmon Avenue half interchange will be used. As it stands, the half interchange, being added as part of the $305 million Interstate 15/Tropicana Avenue interchange project, would be only open to HOV lane users. Motorists will exit I-15 northbound to Harmon and enter I-15 southbound from Harmon via ramps from the HOV lanes.
With Anthony sitting on the NDOT board, he may finally get a shot at changing the HOV lane regulations.
If complete elimination or further reduced hours is voted for Monday, Anthony hopes the implementation of the changes occurs quickly.
"We'll know more on Monday," Anthony said. "My intention is to move pretty quickly on this."
Contact Mick Akers at makers@reviewjournal.com or 702-387-2920. Follow @mickakers on Twitter. Send questions and comments to roadwarrior@reviewjournal.com.