Upgrades set for road outside Allegiant Stadium ahead of Super Bowl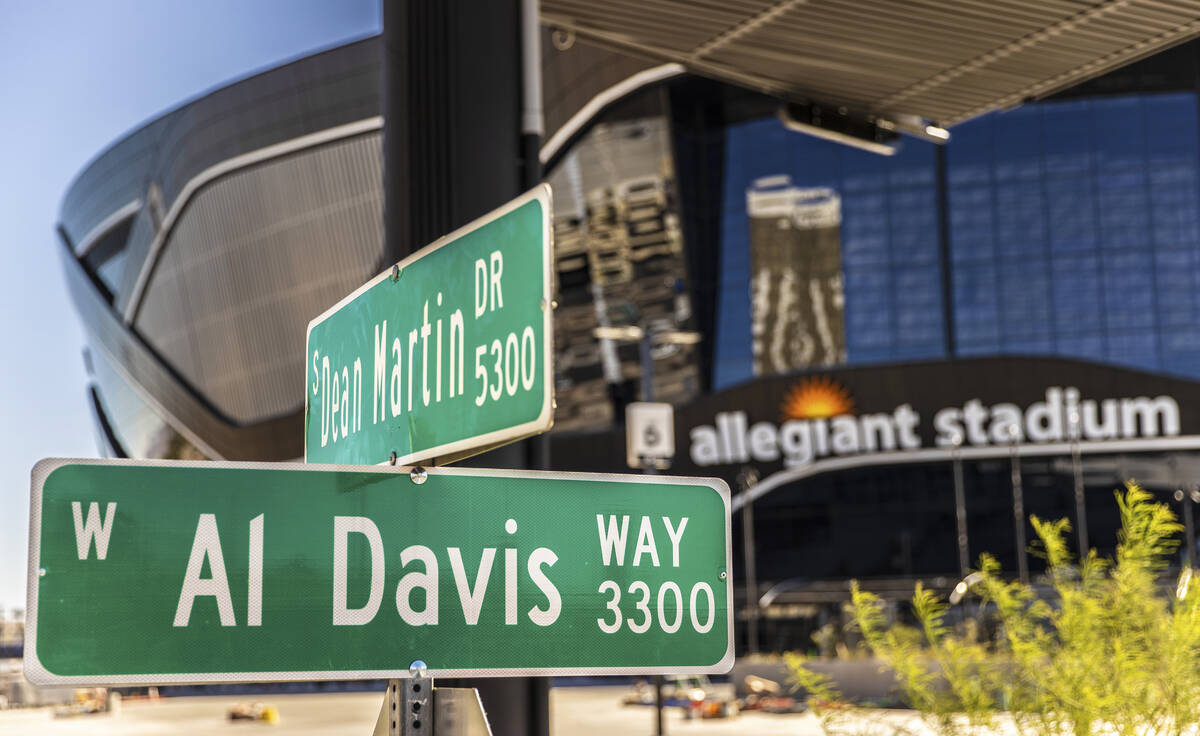 The road that runs in front of Allegiant Stadium is set for an upgrade less than a year out from Las Vegas hosting its first Super Bowl.
Dean Martin Drive, between Ali Baba Lane and Oquendo Road, is set for a $5.6 million improvement project. The Clark County Commission this month approved an additional $1.6 million to go toward the project that was initially pegged at $4 million.
Work on the project includes repaving Dean Martin and adding multiple digital messaging boards that will help direct traffic during game and event days.
Clark County Commissioner Michael Naft, who co-chairs the Las Vegas Super Bowl Committee's transportation subcommittee, said the boards would facilitate the flow of traffic and different closures during the game.
"That's going to be really helpful," Naft said.
After two years of events at the $2 billion Allegiant Stadium, the traffic management plan for vehicles and pedestrians alike has been fine-tuned, and the signs are just the next step in that process.
"I think you see now there is a need for improved signage, especially variable signage that can be changed because of the way we've started to utilize Dean Martin," Naft said.
On event days, the portion of Dean Martin included in the project is converted to one-way southbound traffic, which leads fans to the ride share lot just north of Hacienda Avenue and parking lots on the east side of the stadium, where the Regional Transportation Commission of Southern Nevada's Game Day Express bus service drops off and picks up riders.
With Super Bowl LVIII less than one year away, Naft said the plan is to complete the project before the big game.
"It has to be," Naft said.
Contact Mick Akers at makers@reviewjournal.com or 702-387-2920. Follow @mickakers on Twitter. Send questions and comments to roadwarrior@reviewjournal.com.