Yearlong US 95 project between downtown Las Vegas, Henderson begins
Updated March 13, 2023 - 8:14 pm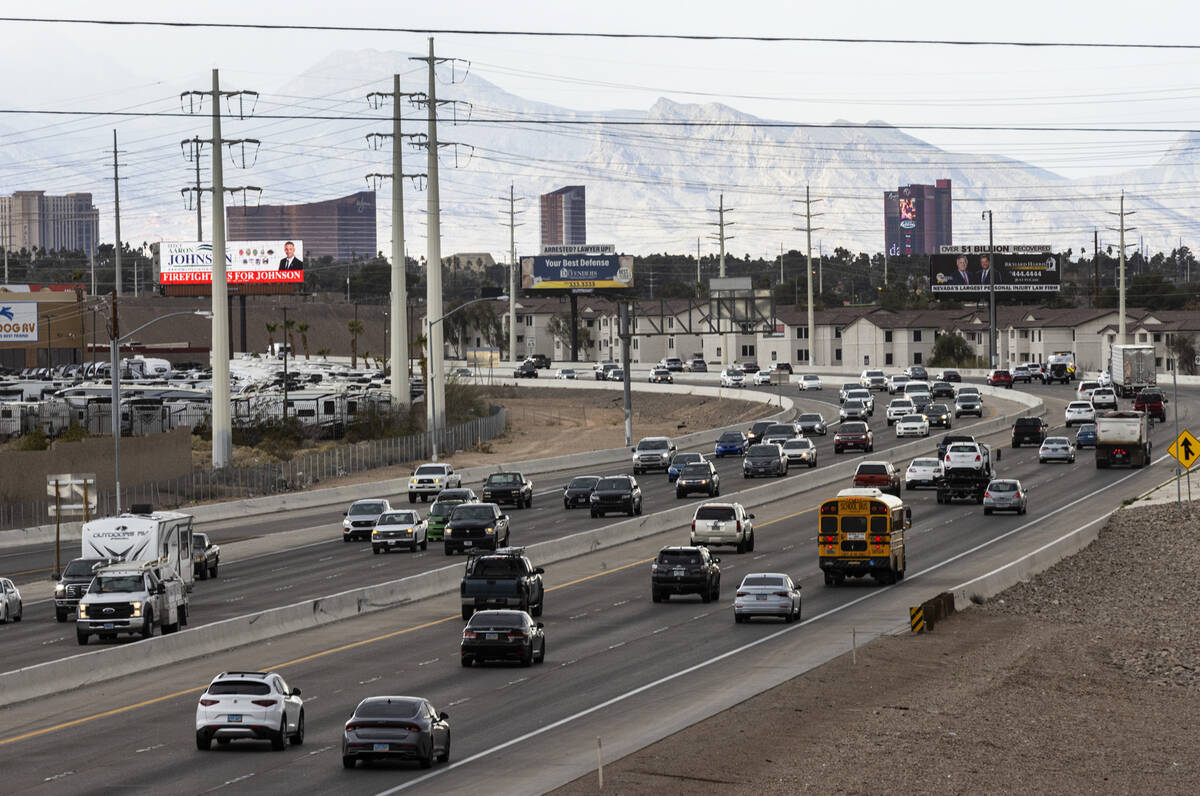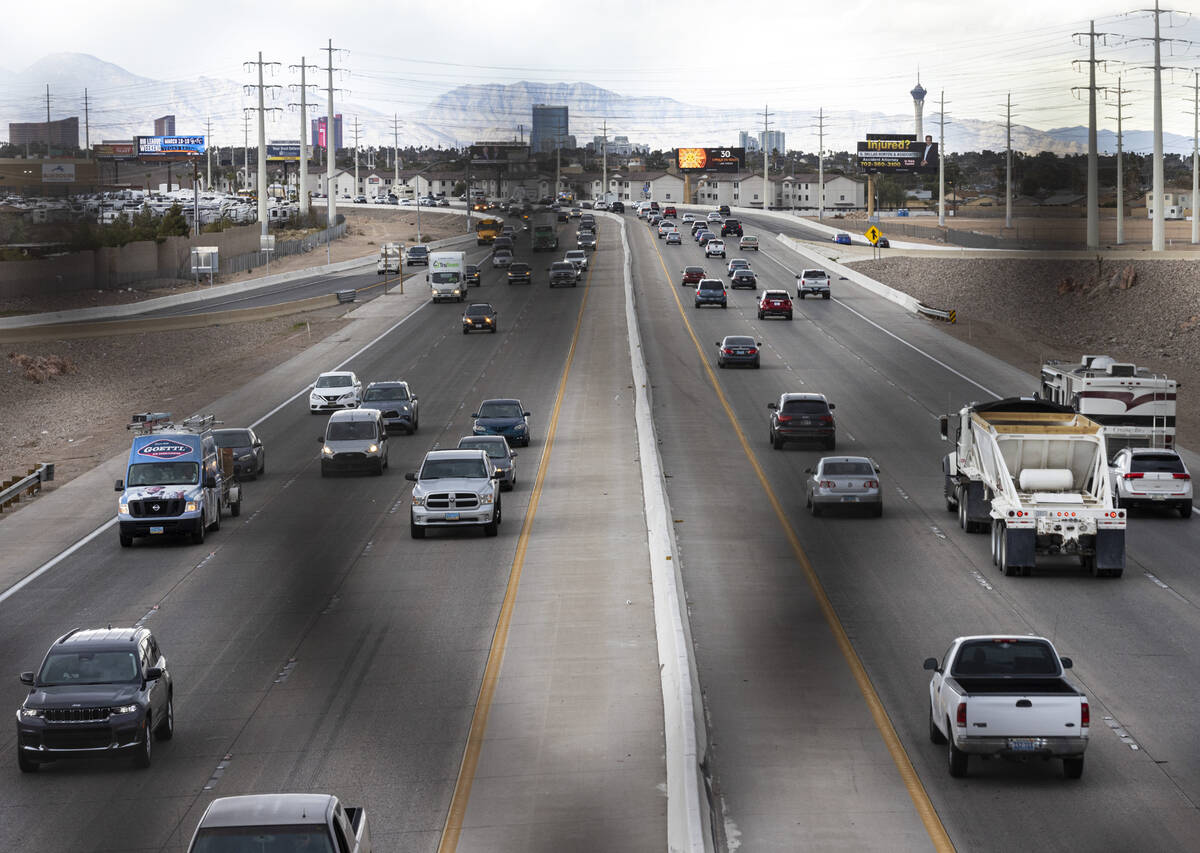 The next road project slated to impact valley freeways is underway along a stretch of U.S. Highway 95.
The $46.8 million U.S. 95 corridor improvement project kicked off Sunday on a portion of the highway between Wyoming Avenue in downtown Las Vegas to Sunset Road in Henderson.
Included in the project is pavement resurfacing, new signage and signals, upgraded lighting and intelligent transportation system, or ITS, infrastructure. Landscaping and drainage improvements also are planned.
The project, being carried out by Las Vegas Paving, is slated for completion in the summer of 2024.
The first phase of construction will require lane restrictions to the inside median and first inside lane in both directions of U.S. 95.
"Barrier installation will take place during overnight hours from 9 p.m. to 5 a.m. Sunday night through Friday morning," NDOT spokesman Justin Hopkins said in an email. "Crews will place rail northbound first and southbound the following week."
Those restrictions will be in place through August, Hopkins noted.
Crews will carry out the work in sections along the stretch, working south to north, with each section being prepped in the same manner as the initial Sunset to Nellis portion.
"We will have long-term, single-lane restrictions at various times and at various locations for this project," Hopkins said. "There will also be some times when more than one lane is closed, but that should be isolated to overnight hours."
There also may be times when some freeway ramps are fully closed, but Hopkins noted they anticipate that work can also be done during the overnight hours.
No full freeway closures are planned for this project.
U.S. 95/Charleston Interchange update
The work on U.S. 95 between Wyoming and Sunset will be occurring as the U.S. 95/Charleston Interchange project continues.
The project remains on schedule, with crews recently finishing placing girders over Stewart, Mojave and Pecos, which will eventually hold the additional lanes of U.S. 95 around the Charleston Curve.
March 6 saw the start of a 30-day closure of the onramp from Charleston to northbound U.S. 95.
"That closure is necessary to repair and widen the ramp, as well as to fix irrigation and landscaping and install new lighting and ITS features," Hopkins said. "Each of the four ramps at U.S. 95 and Charleston will undergo similar closures in the coming months."
Motorists have been taking notice of NDOT's project alerts and navigating through the work area as adequately as possible.
"We are very pleased with the public's patience on the I-515/Charleston project, especially during times when we have reduced capacity, but we are confident drivers are going to see major improvements when that project wraps up in the Spring of 2024," Hopkins said.
Contact Mick Akers at makers@reviewjournal.com or 702-387-2920. Follow @mickakers on Twitter.