'It changes you,' mother of slain Las Vegas teen says
September 30, 2016 - 3:47 pm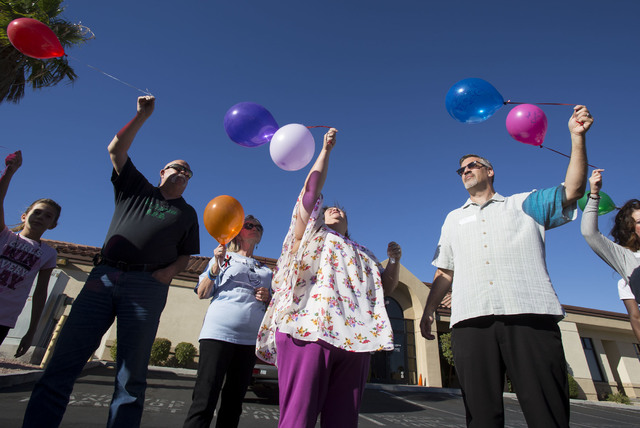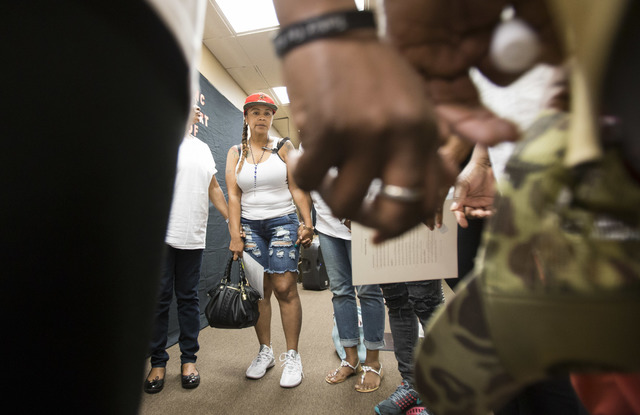 The Las Vegas Review-Journal has published more than 100 stories on homicides this year. Probably more than that, if you consider the articles that come after arrests, court appearances and family interviews.
Some days it can be hard to keep up, to ensure that everyone who's been plucked from existence is given equal, if any, media attention.
Along the way, talking to survivors is a trauma of its own, which gets compartmentalized and set aside, because it will never compare to the murder of a loved one. As a reporter, you just keep writing.
But on Sunday, I couldn't ignore those tiny bits of trauma I've collected. That's when a new local chapter of the national organization Parents of Murdered Children gathered in a central valley meeting room for National Day of Remembrance, a date Congress designated in 2007 to recognize Americans killed and support those still grieving.
It began like any meeting. There were snacks and refreshments. A sign-in list. Some brochures spread out on a table.
People slowly trickled in, shaking hands and exchanging hugs. It was cheerful. But as they sat down, one by one, the veil of normalcy came down.
One woman, who noticed I was alone, sat next to me and offered me comfort. Boxes of tissues lined each row of seats. Embarrassed, I told her I wasn't there to grieve but to write. She smiled and told me the group could use the media coverage.
"A lot of this is education," she said.
The planned keynote speaker, Metropolitan Police Department homicide Lt. Dan McGrath, couldn't be there, chapter leader Laura Patterson said to the group. That's because he was called to the fatal Starbucks shooting Sunday, less than 6 miles away.
There were sniffles and deep breaths as two women spoke as scheduled.
But the depth of grief in the room didn't hit me until the slideshow started: pictures of smiling sons and daughters, frozen in time, as loved ones in the room raised candles and cried out.
When the lights flicked back on, balloons were handed out. Relatives scribbled names on them with Sharpies, and together the group released the balloons into the sky, each a symbol of life and death — letting go but never forgetting.
"Do you know how many homicides we've had in Vegas this year?" one woman, Karen Brill, asked me as the balloons disappeared from view. She is the mother of Aric Bill, 16, who was killed in 2009.
In Metro's jurisdiction alone, there have been at least 123.
"They can't even get out of bed right now. They can't breathe. They're not functional," she said of those families. "It changes you."
After our chat, she mingled more with the others.
Silent, I thought about the web of grief that stretches out and lingers after each slaying. As a reporter, I've barely scratched the surface.
A woman touched me on the shoulder and thanked me for coming. As families started leaving, I thanked her instead.
Vegas Vice appears every other Saturday.
Contact Rachel Crosby at rcrosby@reviewjournal.com or 702-387-5290. Follow @rachelacrosby on Twitter.
RELATED
Relatives remember crime victims at Las Vegas ceremony
Communication is key to faster police response