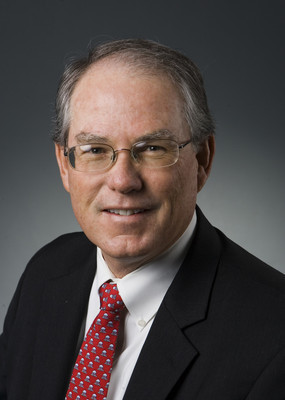 The Las Vegas Area Council of the Boy Scouts of America is honoring Stephens Media President Sherman Frederick during a luncheon at the Red Rock Resort on Wednesday.
Frederick is being recognized as "The Good Scout," a community leader who serves as a positive role model because of personal, professional and civic achievements, according to a news release from the local Boy Scouts chapter.
Frederick, a former Review-Journal reporter and editor, was named publisher of the Review-Journal in 1992, a position he held until becoming president of Stephens Media Group in 1999.
Stephens Media Group is now Stephens Media, which owns the Review-Journal and other newspapers in nine states.
Frederick is past president of the Nevada Press Association and a member of the organization's Hall of Fame.
Frederick was honored last weekend by Northern Arizona University with the Dwight Patterson Alumnus of the Year award, given to an alumnus who achieves outstanding professional success.
He graduated from the school with a bachelor's degree in journalism in 1977.
The mission of the Boy Scouts of America is to prepare young people to make ethical and moral choices over their lifetimes by instilling in them the values of the Scout Oath and Law, according to the news release.
The luncheon will be at noon and the keynote speaker will be the national president of the Boy Scouts of America.