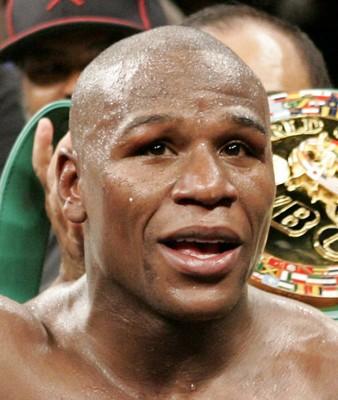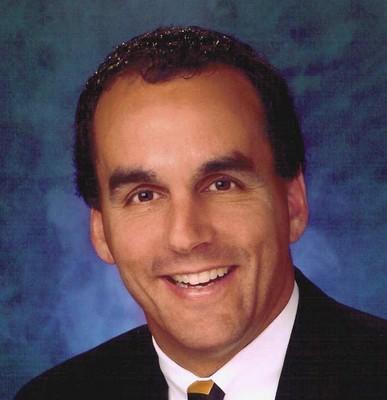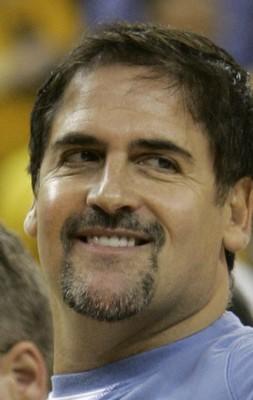 Wayne Newton and boxer Floyd Mayweather Jr. are on a leaked list of celebrities participating in this season's "Dancing With the Stars" on ABC.
The official announcement is expected Wednesday but various entertainment Web sites have been reporting Newton and Mayweather are on the list, along with Dallas Mavericks owner Mark Cuban, who has agreed to purchase a Las Vegas franchise in the United Football League.
Also reportedly committed: supermodel Gisele Bundchen, singer Aaron Carter, actress Jane Seymour, ex-Spice Girl Melanie Brown, "90210" alums Tori Spelling and Jennie Garth, Cheetah Girls' Sabrina Bryan, former "Hulk" Lou Ferrigno, CNN anchor Richard Quest, race car driver Helio Castroneves and actress-singer-dancer Nia Peeples, who performed as Liberace's opening act in Las Vegas on weekends while attending UCLA. The new season premieres Sept. 24.
THE SCENE AND HEARD
Weatherman Kevin Janison made his debut Monday on KVBC-TV, Channel 3, after a one-year absence from the local scene because of his non-compete with KLAS-TV, Channel 8. …
Dawn Rizos, one of a handful of women who own a major gentlemen's club, addresses the Gentlemen's Club Owners Expo at Mandalay Bay today.
Named the industry's innovator of the year last year, she awards a scholarship every semester to one of her dancers at The Lodge in Dallas. …
We're off to Nantucket, Mass., today for a week of clambakes and beach bumming. Keep those calls and e-mails coming.
SIGHTINGS
Gene Simmons of KISS, attending "An Evening at La Cage" (Riviera) on Monday. … Paris Hilton, in town for sis Nicky's fashion show tonight at Pure (Caesars Palace), made a stop at Social House (Treasure Island) on Monday. She partied at Pure on Sunday with "Beacher's Madhouse" frontman Jeff Beacher. …
NBA star LeBron James, celebrating his girlfriend's birthday with cake and flowers at a private table at Body English (Hard Rock Hotel) on Sunday night. LL Cool J, who hosted the evening for Addiction Fashion Boutique and the launch of the Hard Rock's new magazine, HRH, joined James' party for the cake presentation. …
Wayne Brady, joining entertainer Joe Trammel's birthday party at Tabu (MGM Grand) on Sunday. …
"Desperate Housewives" actress Felicity Huffman and her husband, actor William H. Macy, viewing "Bodies … The Exhibition" at the Tropicana on Saturday. …
R&B star Robin Thicke celebrating at Tao (The Venetian) after his concert at MGM Grand with 30 friends including wife actress Paula Patton and father Alan Thicke. Also dining at TAO: actor Wilmer Valderrama. …
Comedian Carrot Top, hamming it up backstage Sunday at the Luxor with 11-year-old Casey Margolis of Las Vegas, who plays "young Seth" in the summer hit "Superbad," a coming of age comedy. …
At Pure nightclub (Caesars Palace) on Saturday: actress Brittany Snow, former UFC champion Chuck Liddell, Detroit Pistons star Richard Hamilton, New York Knicks player Jared Jeffries, mixed-martial artists Frank Trigg, Renato Sobral and Frank Mir, MTV reality star Whitney Port ("The Hills") and "Miami Ink" star Chris Nunez. …
Jason Kidd, attending Gabriel Gonzaga's UFC after-party at rumjungle (Mandalay Bay) on Saturday. … Actor Laurence Tureaud, better known as Mr. T, from the hit TV show "The A-Team," getting the VIP treatment Friday at Hofbrauhaus Las Vegas.
THE PUNCH LINE
"Brochures read "As Advertised on 'Maury."' — From David Letterman's Top Ten Signs You've Chosen the Wrong College
Norm Clarke can be reached at 383-0244 or norm@reviewjournal.com. Find additional sightings, and more online at www.normclarke.com.
NORM CLARKEMORE COLUMNS