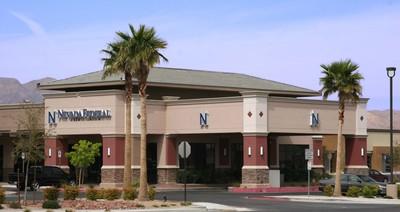 New to town, perfect or less than perfect credit and everything in between, Nevada Federal Credit Union offers a full array of financial, insurance, investment and real estate products and services to fulfill the needs of all Clark County residents.
And for those people that are looking for a fresh start from a financially challenged past, the Nevada Federal's line of New Start Checking and Visa products were created to meet their unique circumstances. Specific lending products are also available for people that are temporarily credit challenged.
"Studies have shown that our average member saves from $150 to $300 a year by conducting most of their financial business with the credit union instead of a big bank," said Brad Beal, Nevada Federal Credit Union chief executive officer and president. "The more products and services a member uses at Nevada Federal Credit Union, the more they save."
Who can join? Contrary to popular belief, all it takes to open a savings account at Nevada Federal is an initial deposit of $5. There are no specific group restrictions; if a person lives, works, attends school or worships in Clark County, they can join. Plus, their immediate family members can join too.
Nevada Federal Credit Union is one of the largest credit unions in the state of Nevada and among the top credit unions in the nation with more than $820 million in assets and more than 85,000 members. In Las Vegas alone, it has 21 convenient branches located within three miles of where residents live, work and play.
"I like walking into a financial institution and having people listen, not like at some other big banks that want to ram insurance and their highly impressive 1 percent down your throat," said Nevada Federal member Mike Taboryski.
For additional account and membership information, go online to www.nevadafederal.org, call 457-1000 or visit any of its local neighborhood branches.