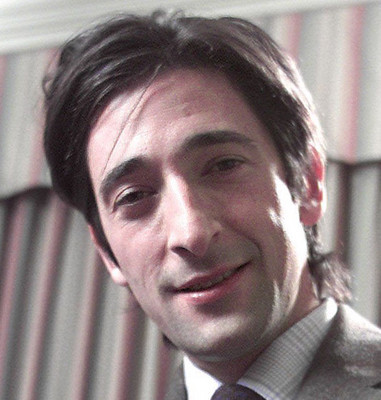 Criss Angel is holding a rare media event today, hours before the opening night of his magic show collaboration with Cirque du Soleil, and there's at least one question he doesn't have to worry about.
That would be: Why was disco-era gay icon Monti Rock III dis-invited from the opening of "Believe"?
The charge surfaced Wednesday in a blog by an overwrought local food and beverage publisher, who wrote: "Why in Gods name would anyone want to put a 70 year old man through this?"
According to Michael Politz, publisher of the Las Vegas Food and Beverage magazine, Rock — longtime entertainment columnist for Gaming Today — was dis-invited to the opening and the gala because they had "over invited people."
"This," added Politz, who partnered with Rock earlier this year, "on the day that Rock had received standing ovations in his new Atlantic City show, Disco Ball."
The e-mail, Politz said, came from Dave Kirvin, whose public relations firm is handling much of the opening-week media challenges.
Not true, said Kirvin, who said he not only hasn't e-mailed Rock in years but had no conversation with him about the event.
"Monti was absolutely invited to media night (Thursday)," said Kirvin, who called Rock on Thursday to clear up the matter.
Rock couldn't have been dis-invited because he wasn't invited to opening night, Kirvin said. "He was invited to media night and couldn't attend. He wasn't invited to opening night. Very, very few media are invited to opening night. Opening night is the night for friends and guests of Cirque du Soleil, MGM Mirage and the Luxor."
Rock's reaction? "He didn't know why there was any fuss," said Kirvin, who, along with others in the local PR and the media community, have been regular targets on Politz's blog.
Rock has a standing invitation to attend when he returns, Kirvin said.
On another front, Richard Abowitz, who writes an entertainment blog for the Los Angeles Times, announced Thursday that he is protesting the limited access to Angel, specifically the one-on-one interview. Abowitz said he was recently informed in an e-mail from Cirque that "we aren't granting one on one interviews with Criss for the forseeable (sic) future."
When he asked if there was an explanation for this change in policy, Abowitz said the reply was simply "No."
In an e-mail to me, Abowitz explained, "I will not ask him questions at a press conference. If it is not one-on-one, I am not running it … only presidents get to hold press conferences every time they have something to say."
THE SCENE AND HEARD
A reunion of the Jackson family, including Michael and Janet, is in the works for next year, according to Jermaine Jackson. He told the Australian Associated Press this week, "It is just the timing, so what we've been doing is working on the music and all the logistics." The Jackson clan, including Randy, Tito, Marlon, Jackie and Jermaine, have not performed together since 1989, when they recorded "2300 Jackson Street." …
Cher's first series of 2009 shows at Caesars Palace was announced Thursday. Tickets for the 35 performances, starting Feb. 21 and ending May 24, go on sale Nov. 3, the day of her appearance on "The Ellen DeGeneres Show." …
Oktoberfest at the Hofbrauhaus Las Vegas started with Siegfried & Roy dancing to an oompa band and ends Sunday with chicken dances, "Roll Out the Barrel" and bratwurst. The Beatles tribute band the Fab Four has keg-tapping honors tonight and they're performing. Prost!
MAY I RECOMMEND
Las Vegas has few equals when it comes to Halloween. You'll find many of the scary and sexy options — from Fright Dome to the elaborate casino parties — on Page 3 of NEON.
SIGHTINGS
At Lavo (Palazzo) Wednesday night: Oscar winners Adrien Brody and Steven Soderbergh at separate tables, and Oscar nominee Dan Aykroyd in another group. Soderbergh was with a large group of cast and crew. They were at the Palms earlier in the evening filming the unscripted improv flick "The Girlfriend Experience." Aykroyd, who starred in "Saturday Night Live," is in town promoting the launch of his new vodka brand, Crystal Head. … At ROK Vegas (New York-New York) Wednesday night: Daisy de la Hoya, holding a casting call for her VH1 love search, "Daisy of Love." Also there: former Pittsburgh Steelers running back Jerome Bettis and "Big Brother 8" cast member Dick Victorious.
THE PUNCH LINE
"Yesterday in Washington, the Secret Service arrested a man who climbed over the White House fence. The Secret Service told the man, 'Get back here, Mr. President, you have two more months.'" — Conan O'Brien
Norm Clarke can be reached at (702) 383-0244 or norm@reviewjournal.com. Find additional sightings and more online at www.normclarke.com.