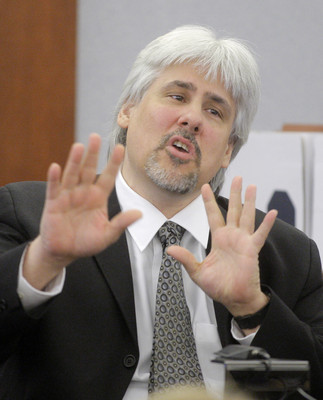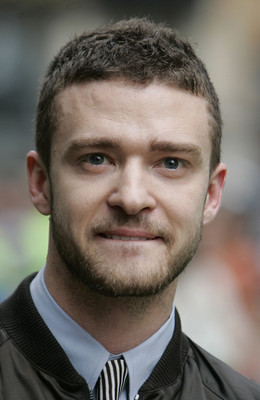 There's always the sandwich board.
O.J. Simpson associate Tom Riccio may have run smack into a bear market in his bid to profit from his notoriety.
Riccio, the auction house dealer who acknowledged in court Thursday that he set up the incident that could send the NFL Hall of Fame running back to prison, had hoped to make a small fortune in sponsorship deals during his Las Vegas court appearance.
His plan was to charge hefty fees for everything from placing an ad on the limo he took to the courthouse (for $7,500) to having dinner at a sponsor's restaurant (for $5,000).
Instead, Riccio hasn't accepted any sponsorships, and he wore a suit to court Thursday instead of an advertisement.
"We got some great offers, but he wanted to keep some credibility," said Riccio associate Jon Fondy, a Las Vegas advertising and marketing executive who was assisting in the project.
They decided to go another direction, Fondy said.
Negotiations with interested parties will take place after Riccio is through testifying.
No restaurants bit on the offer, Fondy acknowledged. But he's convinced that the big deal is out there.
After putting an offer on eBay and announcing it on a show with Geraldo Rivera, "we got 27,855 hits in the first 24 hours. As of last Friday, we had 186,000 hits on the BustedVegas.com site," said Fondy, director of marketing for XY7.com.
Most of the interest came from gaming sites and "some obscure companies," he said. "The most unique offer was an e-mail from a person who wanted to know if Tom would wear 'Jesus Christ is God.'"
Riccio may do a national tour, Fondy said, and wear golf shirts or hats during the national interviews and charge sponsors to put their logos behind him on a background banner.
HALL OF FAME HONOREES
The late Robert Goulet was among the 2008 group inducted into the Nevada/Artist Hall of Fame on Thursday at UNLV's Artemus Ham Concert Hall.
He was joined by entertainer Clint Holmes, architect-developer Tony Marnell, choreographer and Nevada Dance Theatre co-founder Vassili Sulich and the rock group The Killers.
Goulet, a Broadway star and longtime Las Vegas headliner, died in October of pulmonary fibrosis.
All four members of The Killers attended the ceremony: Brandon Flowers, Dave Keuning, Mark Stoermer and Ronnie Vannucci Jr.
THE SCENE AND HEARD
The cast of HBO's hit show "Entourage," rap artist Mickey Avalon, supermodel/actress Rachel Hunter, actor Simon Rex and entertainer Rita Rudner will be on SushiSamba's orange carpet for tonight's grand opening of the Palazzo hotspot.
MAY I RECOMMEND
The lineup was announced Thursday for "Justin Timberlake and Friends, a Special Evening Benefiting the Shriners Hospitals for Children" at the Planet Hollywood Resort on Oct. 17. Joining Timberlake on stage will be 50 Cent, Boyz II Men, Esmée Denters, The Jonas Brothers, Adam Levine of Maroon 5, Leona Lewis, Rihanna and Will.i.am. It will be the musical component to the Shriners' PGA Tour event at TPC Summerlin. Tickets can be bought at the Planet Hollywood Resort box offices, all Ticketmaster outlets, at www. Ticketmaster.com, or by phone at 474-4000.
SIGHTINGS
O.J., signing the backs of waitress T-shirts at the entrance of the Courthouse Bar & Grill on Thursday. The messages on the orange T-shirts: "I Got Juiced at the Courthouse Bar & Grill" and "Free OJ," the latter a reference to a free orange juice with a lunch order. "He said he's coming in for lunch (today)," said owner Chip Lightman. … The cast and crew of "Mystere" (Treasure Island), celebrating their 7,000th show anniversary with a racing party at Pole Position Raceway on Wednesday night into Thursday morning. … Country artist and former songwriter of the year Phil Vassar, backstage after the Donny & Marie show (Flamingo) Thursday. … The 87th Air Force squadron from Texas, in town for practice maneuvers at Nellis Air Force Base, hooting it up Thursday at Carrot Top's show (Luxor). … At Lavo (Palazzo) on Thursday: Janet Jackson and Jermaine Dupri along with her dancers, dining in the private dining room. At another table: Tony Bennett.
THE PUNCH LINE
"Not a good sign: I swung by my bank today to make a withdrawal — it's now a nail salon." — Jay Leno
Norm Clarke can be reached at (702) 383-0244 or norm@reviewjournal.com. Find additional sightings and more online at www.normclarke.com.