North Las Vegas leaders fast-tracking medical marijuana rules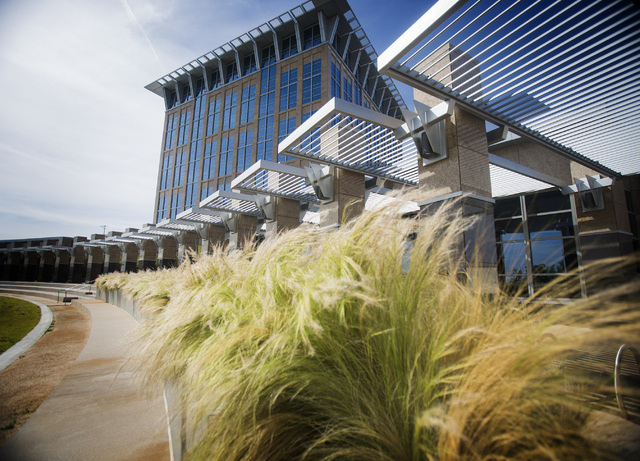 North Las Vegas didn't get off to the quickest start in the race to adopt a medical marijuana ordinance, but it's catching up quick.
City leaders on Wednesday introduced a draft medical marijuana measure set for City Council approval June 18, scheduling a final vote on city pot rules two months after joining the green rush and two weeks after their colleagues in Las Vegas.
Officials north of Carey Avenue — working weeks behind their counterparts in Clark County and Las Vegas — borrowed from pot planning and licensing efforts in both jurisdictions to draft the ordinance, essentially copy-and-pasting bans on dispensary drive-thru windows and 24-hour pot shops.
Perhaps more important are the parts they left out, including oft-maligned proposals aimed at creating a pot permit application window and limiting access to medical marijuana edibles, moves that have earned Las Vegas planners an earful at a series of town hall meetings.
The result, said Community Development and Compliance Director Greg Blackburn, is a relatively nimble ordinance that will see North Las Vegas-bound pot entrepreneurs pay less to open their doors more quickly.
"We're basically going full speed ahead on all nondispensary facilities," Blackburn said Tuesday. "As soon as an applicant gets a state certificate, we can get them on the next (City Council) agenda and have them approved within three weeks of a state permit."