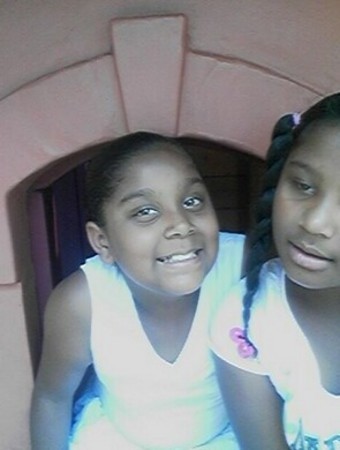 North Las Vegas police arrested one person and are looking for another in the fatal shooting of a 9-year-old girl this month.
Both men have violent criminal backgrounds and were recently released from parole after serving time in prison.
Marcus Dewayne Larry, 27, was arrested Wednesday and Kenneth Reid, 20, is being sought in connection with the shooting of Savannah Bullins, who died June 12 in a hail of gunfire aimed at her father's two-story apartment.
"I can't really get her out of my mind," her father, 29-year-old Will Bullins, said after being informed of the arrest. "But knowing that they did apprehend someone, and knowing that makes me feel better, just knowing that some kind of justice is going to be served."
Bullins said he didn't know who the suspects were.
On the night of her death, at least nine shots were fired the at the apartment on 2112 Sun Ave., near Civic Center Drive and Cheyenne Avenue.
One of the bullets went through a balcony wall and killed the girl, police said.
"This is a horrible crime and these detectives were working full-on to figure out who did it," Sgt. Tim Bedwell said. "The police department definitely wanted this solved."
Savannah was laid to rest after a small ceremony on June 18.
Contact reporter Lawrence Mower at lmower@reviewjournal.com or 702-383-0440