Nye County detective booked in harassment case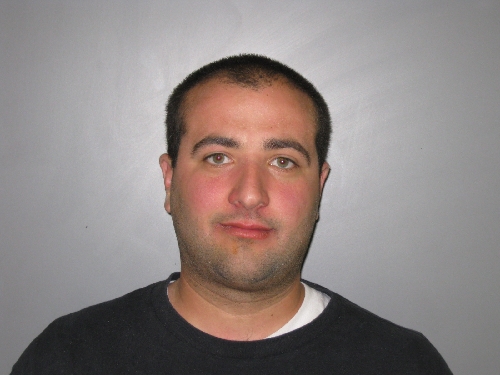 Nye County Sheriff's detective David Boruchowitz was booked Friday on 25 criminal counts filed against him by a special prosecutor appointed by embattled District Attorney Bob Beckett.
Boruchowitz reported to the county jail in Pahrump at about 1:20 p.m., shortly after Pahrump Justice of the Peace Tina Brisebill issued an arrest warrant for him.
Boruchowitz said the booking process took about 15 minutes, after which he was released with orders to appear in court for arraignment on Monday.
"I'm just more dismayed. I think that's the emotion here," said Boruchowitz, who in addition to his duties as a detective regularly sends out news releases for the department.
C. Conrad Claus filed the charges against Boruchowitz on Thursday, the same day the Las Vegas defense attorney said he was appointed by Beckett to serve as a special prosecutor.
The lengthy criminal complaint accuses Boruchowitz of abusing his authority by smearing and harassing Beckett and two candidates running against incumbent Nye County Sheriff Tony DeMeo.
On May 5, Boruchowitz helped arrest Beckett on more than 40 counts including embezzlement in connection with a bank account the district attorney's office managed for more than a decade. Several Nye County officials, DeMeo among them, have questioned Beckett's authority to appoint a special prosecutor.
After Boruchowitz was booked on Friday, Beckett said his actions "have been completely vindicated" by Judge Brisebill's decision to issue an arrest warrant.
Beckett could not say how long Claus has been investigating Boruchowitz or who asked him to conduct the probe.
Beckett said the first time he saw the criminal complaint against the detective was Thursday morning, shortly before Claus released it during a news conference on the steps of the Clark County Regional Justice Center.
When pressed for details about Claus' appointment, Beckett referred additional questions to Leslie Stovall, the private attorney he initially named as a special prosecutor but has now retained as his defense attorney.
Reached Friday evening, Stovall said he considered questions about Claus' appointment to be irrelevant and the real focus should be on the serious crimes Boruchowitz is accused of committing.
Boruchowitz, who is represented by an attorney provided by the police union, has filed a motion to strike the complaint on the grounds that it is a "rogue document" filed by a special prosecutor whose appointment was illegitimate.
Boruchowitz said Judge Brisebill is expected to rule on his motion at a later date. Brisebill could not be reached for comment.
Friday's arrest did not change anything as far as DeMeo is concerned. He said he still has no plans to place Boruchowitz on leave or restricted duty pending the outcome of the case. "All we have is a criminal complaint. We don't have any documents that support these allegations," the sheriff said.
Boruchowitz said his supervisor told him the same thing. "I'll be at work Monday morning," he said.
Friday was Boruchowitz's day off, but he said he was in the office because he was anticipating the arrest warrant.
After he was booked, Boruchowitz had the unusual task of sending out a news release about it. Along with the release, he included his own mug shot.
"We're not playing favorites, man," Boruchowitz said.
Contact reporter Henry Brean at hbrean@reviewjournal.com or 702-383-0350.