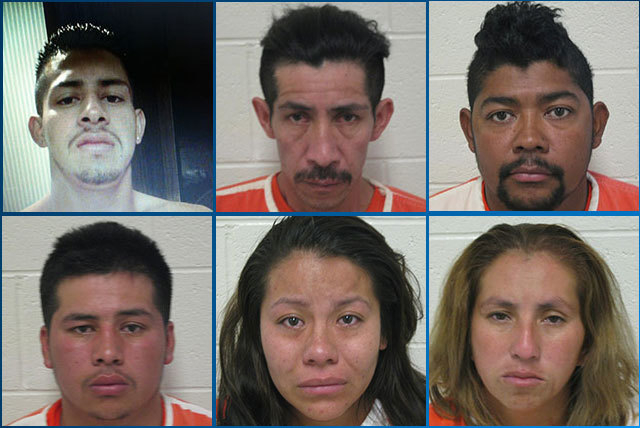 A suspect is being sought in connection with the shooting death of a man Thursday in Amargosa Valley.
The Nye County Sheriff's Office responded Thursday to the Ponderosa Dairy at 900 S. G Ranch Road in Amargosa Valley after they received a call from Julio Neri-Espinoza.
On arrival, deputies found Christian Torres-Jiminez, 25, suffering from a gunshot wound. Amargosa Fire and EMTs provided emergency medical care, but the man died at the scene.
Through their investigation, detectives learned that the story given by 30-year-old Neri-Espinoza was not consistent with evidence found at the scene. The sheriff's office said Neri-Espinoza had provided the story to protect his nephew-in-law, Cesar "Tijuana" Morales-Moreno, who is a suspect in the shooting.
After interviews with Neri-Espinoza and other relatives of the suspect — Jose Morales-Leon, 45; Raul Morales-Moreno, 24; Leticia Santiago-Hernandez, 23; and Marian Morales-Leon, 28 — detectives determined that they had concocted an alibi and conspired to provide officers with false information to help Cesar Morales-Moreno avoid apprehension. All five were arrested and charged with accessory to commit murder.
In addition, all five were identified as being in the United States illegally, and a hold from U.S. Department of Homeland Security was placed on them.
The Nye County Sheriff's Office is still searching for Cesar "Tijuana" Morales-Moreno. Anyone with information is urged to notify NCSO detectives at 775-751-7000 or, to remain anonymous, via email at ncso_detectives@co.nye.nv.us.
Contact reporter Kimber Laux at klaux@reviewjournal.com or at 702-383-0391.