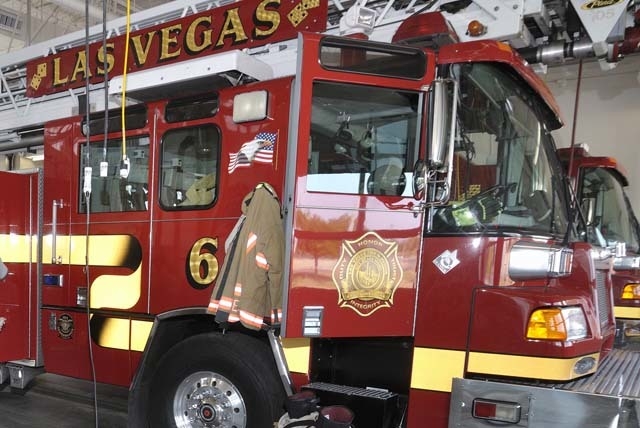 Las Vegas police and arson investigators are looking into a house fire and burglary Sunday evening near Cheyenne Avenue and Michael Way.
Las Vegas firefighters responded just before 10:30 p.m. to a house fire at 5500 Mare Way and found heavy flames and smoke coming from the house. They had the fire under control within 10 minutes.
Arson has been ruled as the cause of the fire, said Las Vegas Fire and Rescue public information officer Tim Szymanski.
The fire started in the living room and damage to the home was estimated at $75,000. While checking into the source of the fire, investigators found that the home also had been broken into.
The two adult residents were not at home at the time of the fire. The investigation is ongoing.
Contact Wesley Juhl at 702-383-0381 or wjuhl@reviewjournal.com. Follow @wesjuhl on Twitter.