Officials end 'hands off' policy for offbeat Death Valley hot springs
Updated May 9, 2018 - 8:47 am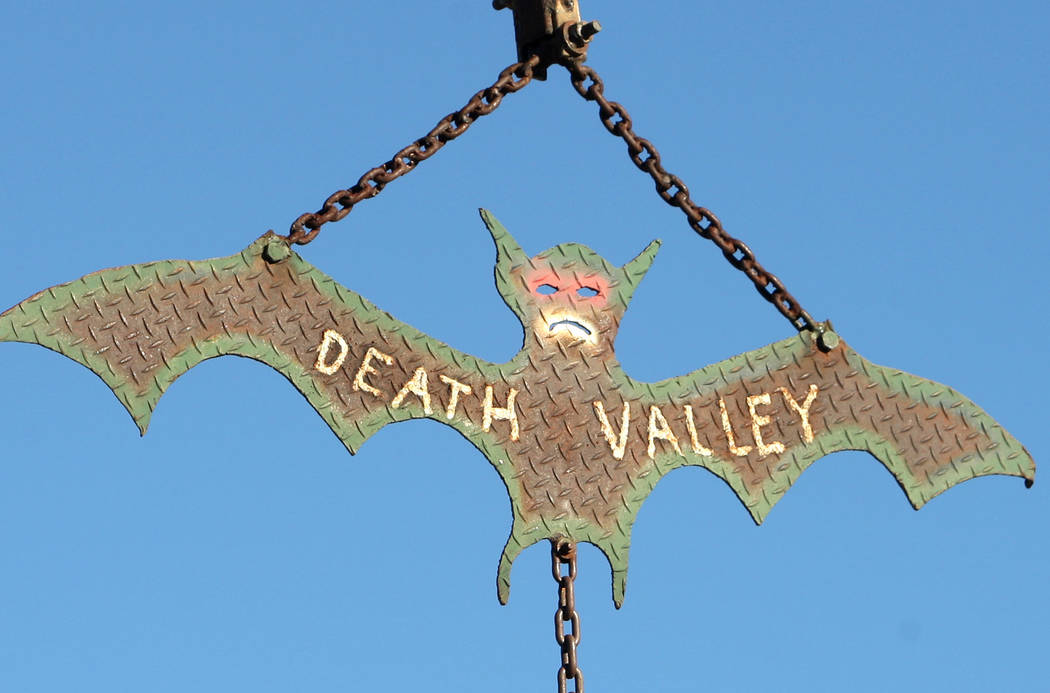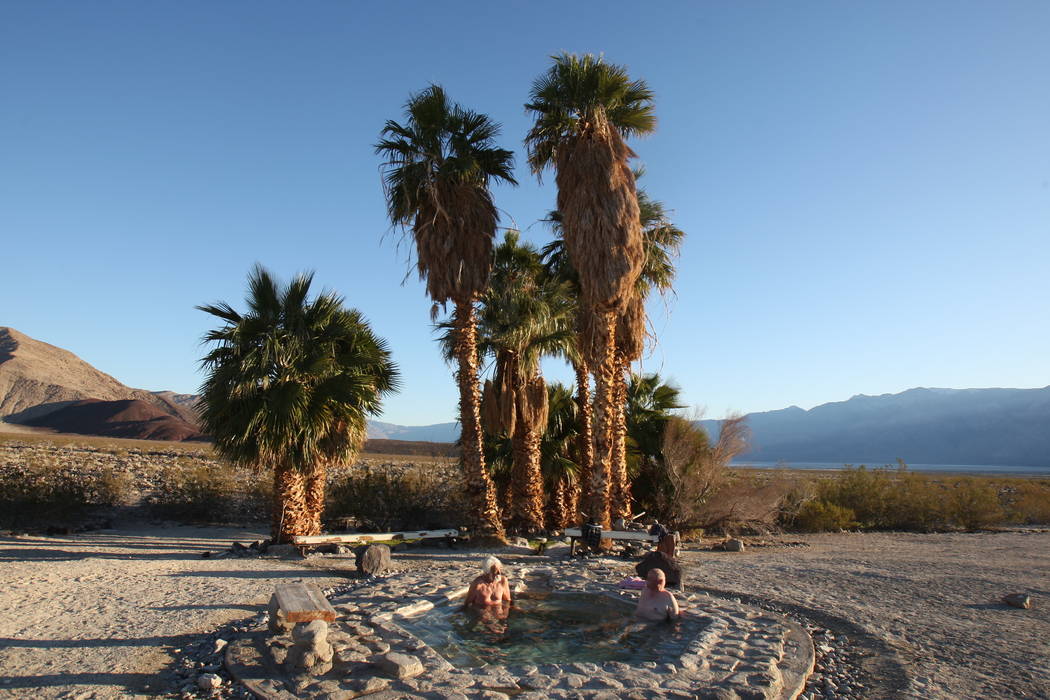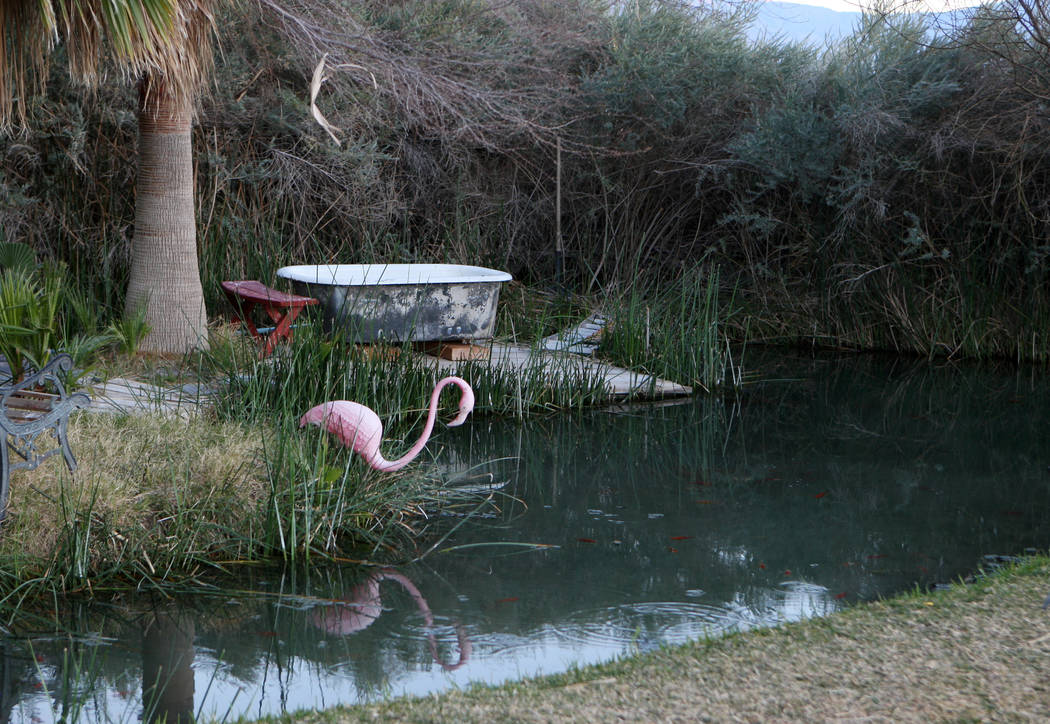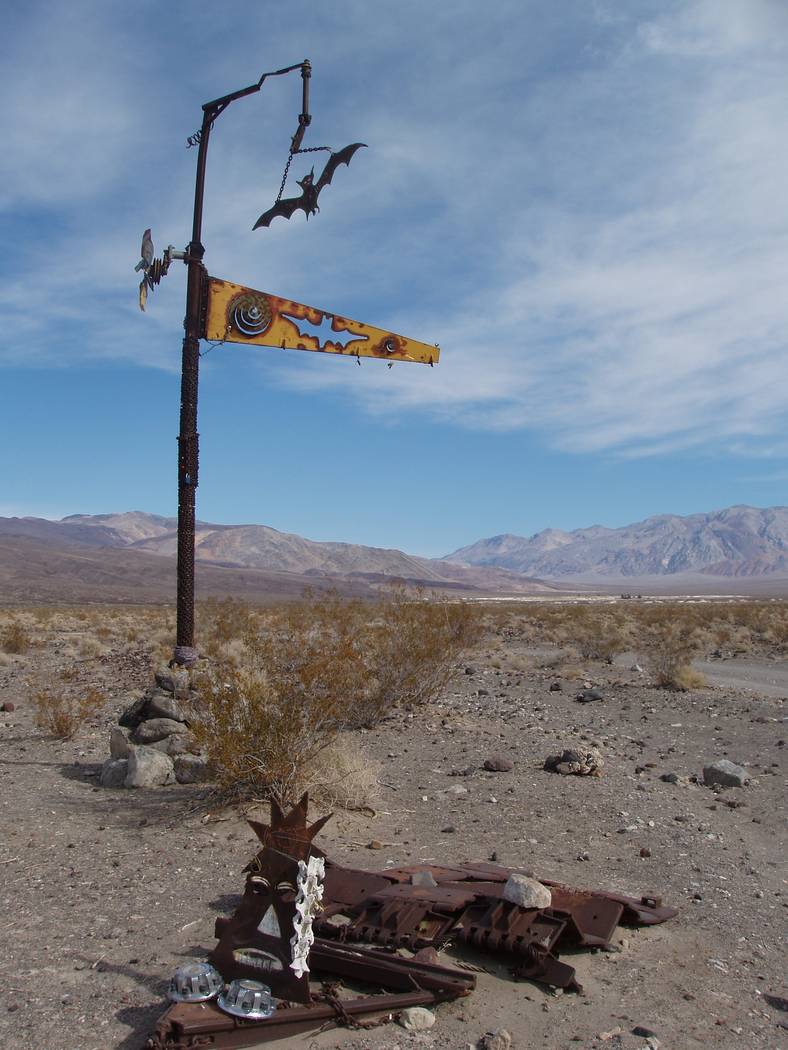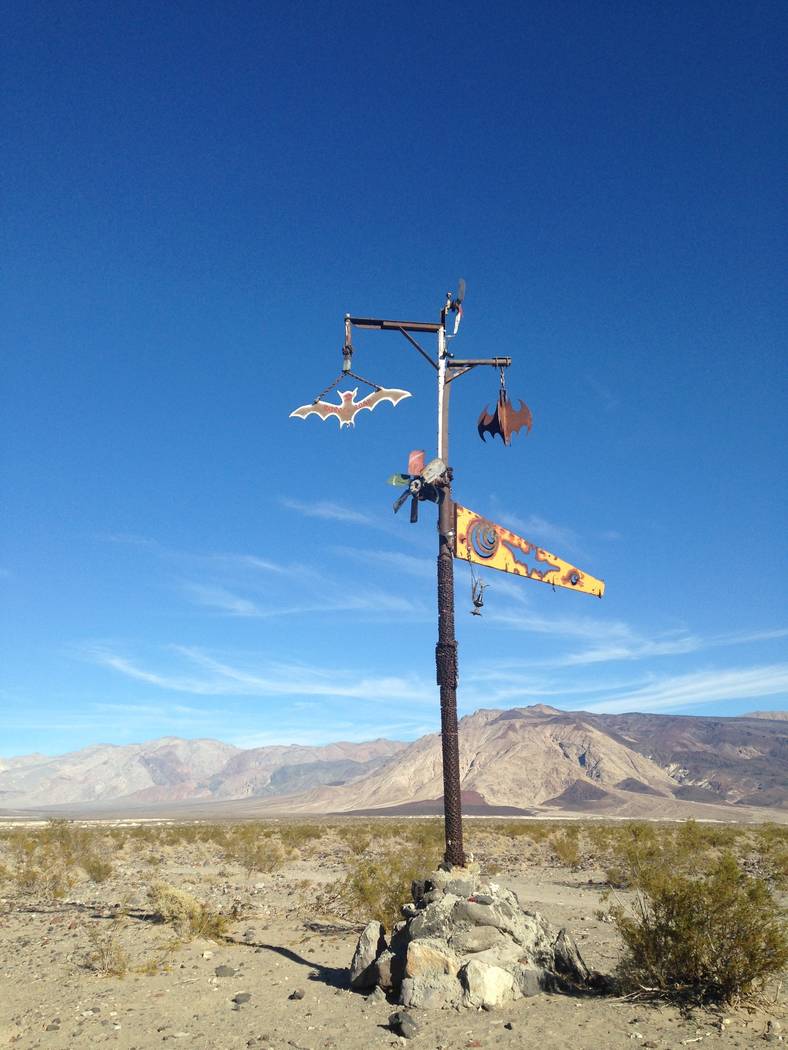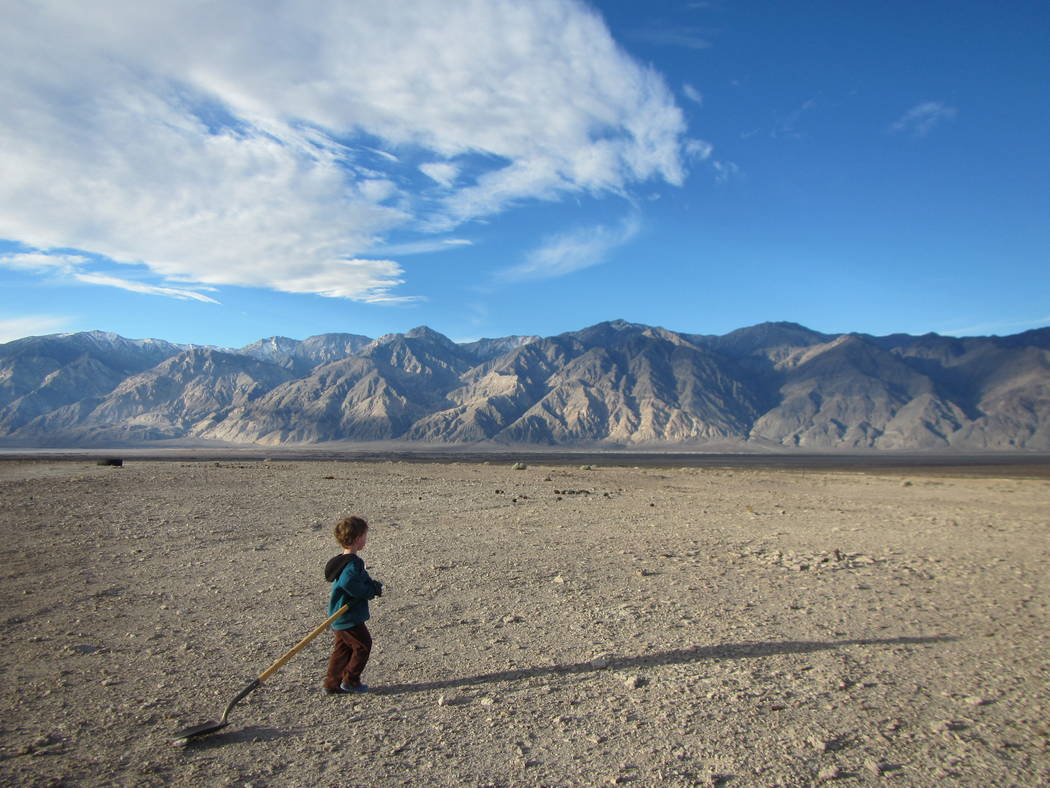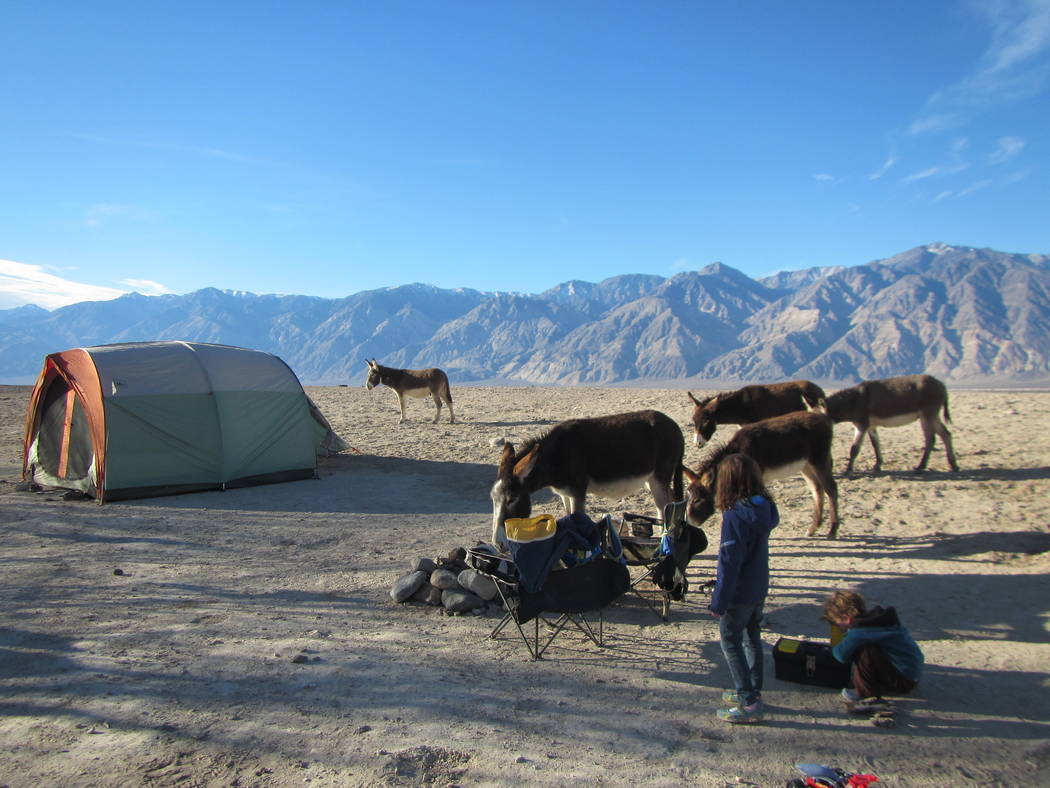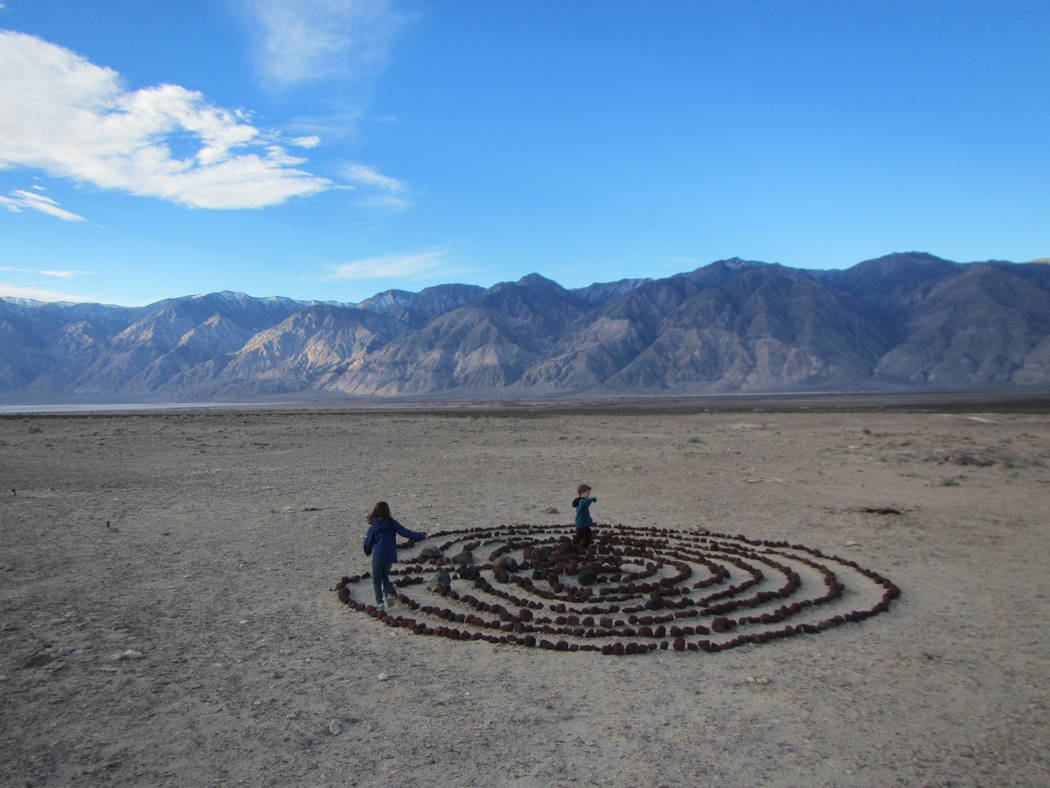 The Saline Valley Warm Springs are just like any other attraction you might find inside a national park.
Except for all the naked people.
And the illegal airstrip.
And the pushy gang of wild burros.
Now officials at Death Valley National Park are trying to get a handle on issues they have largely ignored for more than two decades at the remote hot spring oasis in the California desert, 265 miles northwest of Las Vegas.
Park planners have completed work on a long-awaited management plan that could mean significant changes for the off-the-grid, clothing-optional, counterculture gathering place.
Under the National Park Service's preferred alternative, fences would be installed to keep the burros at bay, while the lawn and some nonnative palm trees would be torn out.
The rest of the area — including the existing soaking pools, the communal fire pit, the dishwashing station, the makeshift library and the public nudity — would be kept pretty much as it is now, said park spokeswoman Abby Wines.
"What we really strove to do with this plan was to strike a balance," Wines said.
Regulars resist change
"Saline Valley Warm Springs area is unique enough to need its own specific plan," said Death Valley National Park Superintendent Mike Reynolds in a written statement. "The location is isolated, there are a variety of complex resource issues, and there are communities of passionate users."
Officials began accepting public input on the draft plan Friday. The comment period lasts through July 2.
Park officials expect plenty of input, especially from regulars who have long tried to protect their beloved desert hideaway from undue publicity and outside meddling.
Lancaster, California, resident Tim "Timbo" Hynes has been visiting the springs a few times a year since 1989 and now serves on the board of directors for the nonprofit Saline Preservation Association.
"Saline means the world to me. It has changed my life drastically in the way I think and act," he said. "The people and the setting make it what is."
The SPA is encouraging its more than 1,000 members to read the management plan and voice their concerns, but Hynes said he worries the park service will do what it wants regardless of "what the user community thinks."
The naturally heated springs are located at the northwestern edge of the 3.4 million-acre park, 35 miles from the closest pavement. The dirt roads that lead there from the north and the south are so rough that the springs' longtime resident caretaker, a man known as Lizard Lee, operates an auto shop of sorts to help stranded motorists.
Or at least he does now.
Though Wines acknowledged that the auto shop isn't a business so much as a public service, she said it is considered an incompatible use that would not be allowed under the preferred management alternative.
Landing strip and soak
Saline Valley's airstrip is a different story.
Wines said the park service intends to keep the dirt runway, known as the Chicken Strip, in operation — even though it was never designated as an approved landing area and, technically speaking, has been operating illegally for years.
Even so, Wines said, the park service has long allowed it to stay open and even partnered with a volunteer maintenance group to "keep it landable to talented pilots."
She said a separate regulatory process will be needed to get the Chicken Strip properly designated.
The park service also wants to implement a permit system for designated campsites closest to the springs while allowing dispersed camping to continue elsewhere.
Some newer artwork could be removed under the preferred management plan, but Wines said Saline Valley's oldest and most iconic sculptures would be preserved, including the "Bat Pole" that marks the entrance to the area and a large, decades-old peace sign built from rocks.
As for people taking off their clothes to soak in the springs, Wines said federal law only prohibits lewdness, not nudity. Inyo County, California, does have an ordinance against being naked in public, she said, but park officials don't expect the sheriff's office to suddenly begin patrolling Saline Valley.
Plan long overdue
The park service started developing the management plan for Saline Valley in 2012 with help from the Bureau of Land Management, Inyo County and the Timbisha Shoshone Tribe.
Hynes said SPA members weren't consulted. If they had been, he said, they would have told the park service to keep the springs the way they have been for decades: self-policed and self-regulated by the people who use them the most, with as little government interference as possible.
Wines said some sort of official guidance for Saline Valley is long overdue. The situation at the springs went unaddressed in Death Valley's overall management plan of 2002 and its wilderness and backcountry stewardship plan of 2012, because park officials were reluctant to touch it, she said.
"It's too different than anything else in the park and too much of a lightning rod for potential conflict," Wines said. "This should have been done 20 years ago. We're just getting it done now."
A previous version of this article incorrectly stated that the park service plans to remove existing concrete soaking tubs.
Contact Henry Brean at hbrean@reviewjournal.com or 702-383-0350. Follow @RefriedBrean on Twitter.
How to comment
The National Park Service will accept public input through July 2 on its draft management plan for Saline Valley Warm Springs in Death Valley National Park.
You can read the plan or submit a comment through the park service's planning website at http://parkplanning.nps.gov/SalineValleyWarmSprings.
Comments also can be mailed to: Death Valley National Park, P.O. Box 579, Death Valley, CA, 92328.
A limited number of printed copies of the plan are available at the park's headquarters in Furnace Creek and at public libraries in Amargosa Valley and Pahrump in Nevada and in Bishop, Lone Pine, and Ridgecrest in California.
Late this month, the park service will hold four public meetings on the plan:
— 1-2 p.m. on May 27 at Saline Valley Warm Springs.
— 5:30-7:30 p.m. on May 29 in Ridgecrest.
— 5:30-7:30 p.m. on May 30 in Bishop.
— and 5:30-6:30 p.m. on May 31 in an online webinar.