Old Clark County Courthouse being torn down
January 31, 2014 - 4:48 pm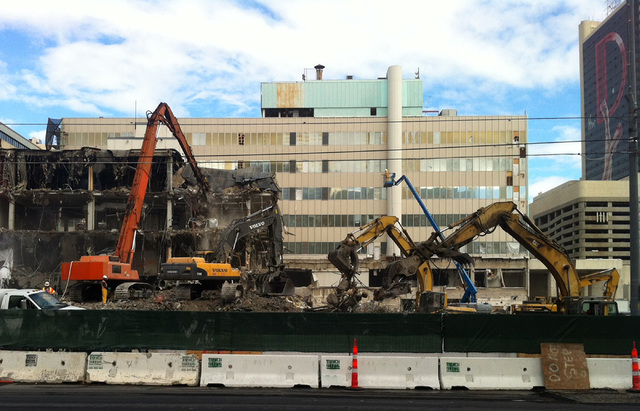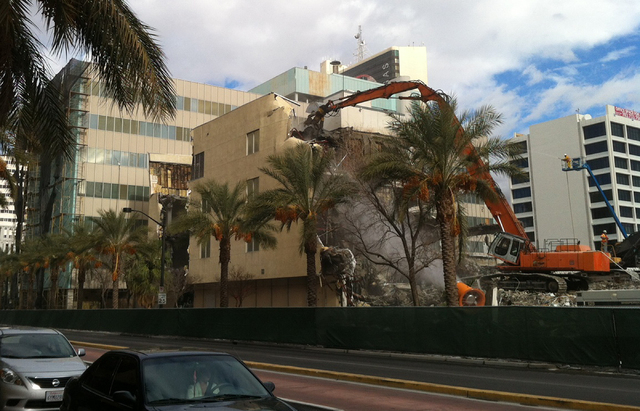 The castle where defense lawyers Oscar Goodman and Harry Claiborne were kings, which saw a string of mobsters pass through and was the site of the infamous Ted Binion murder trial, is half torn down.
Construction crews have worked all week using heavy machinery to rip down floors of the old Clark County Courthouse at 200 S. Third St. in downtown Las Vegas.
Derek Stevens, CEO of the D Las Vegas, purchased the 2.76-acre property in October for $10 million. He was the only bidder.
Located across the corner from the D and a block away from the Fremont Street Experience, Stevens has suggested the property could be used to expand the casino.
The courthouse, which opened in 1960, has been vacant since 2005, but cost taxpayers $140,000 annually in maintenance fees.
Contact reporter Francis McCabe at fmccabe@review journal.com or 702-380-1039.