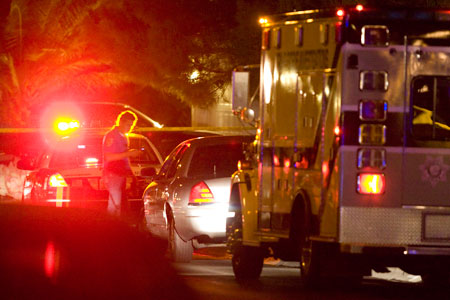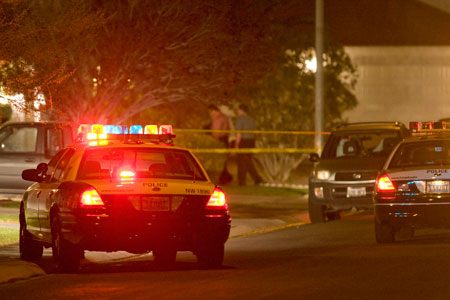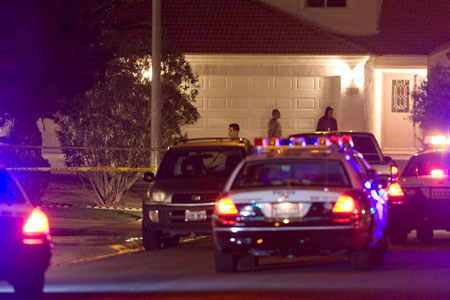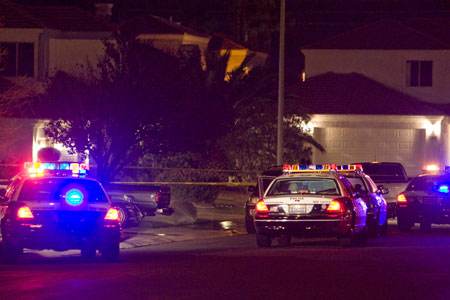 An intruder was shot dead by a resident in a northwest valley home Thursday night.
Las Vegas police said four men broke into a house at 3025 Red Bay Way, near Cheyenne Avenue and Buffalo Drive, about 9:30 p.m.
One of the four intruders was shot and killed. The other three fled the scene. Nobody else was injured, according to police, who gave no motive for the break-in.