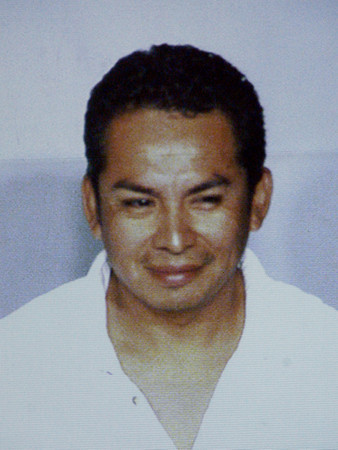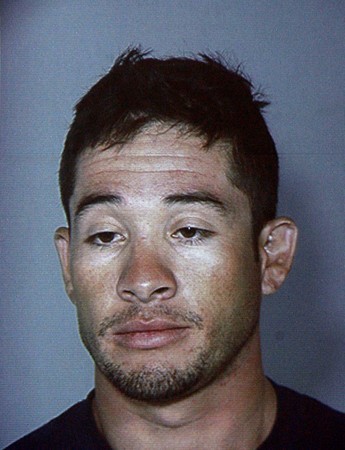 One of the men convicted of planting a pipe bomb atop the Luxor parking garage that killed his ex-girlfriend's lover in 2007 was formerly sentenced to life in prison Thursday morning.
Before Judge Michael Villani handed down the sentence, Omar Rueda-Denvers said he was a scapegoat.
"I want to tell you that I am an innocent man of all the accusations," Rueda-Denvers said. "They want to find a guilty person."
Prosecutor David Stanton described Rueda-Denvers as a jealous ex-boyfriend who wanted to bring harm to Caren Chali and her lover, Willebaldo Dorantes Antonio.
"What he was, was an enraged ex-boyfriend," Stanton said.
Rueda-Denvers, 34, and Porfirio Duarte-Herrera, 29, were convicted by a jury in August of planting the bomb that killed Dorantes Antonio. Chali was unharmed in the bombing, only by "pure luck," Stanton said.
Rueda-Denvers and Duarte-Herrera were found guilty of one count each of murder with use of a deadly weapon and attempted murder with use of a deadly weapon.
They were also convicted of other felonies of transportation of an explosive and possession of an explosive.
Both defendants were spared the death penalty by the jury that convicted them. The jury sentenced both to life in prison without the possibility of parole on the murder count.
Villani sentenced Rueda-Denvers to 24 to 40 years in prison on the remaining counts. That sentence is to run consecutive to the life in prison sentence.
Porfirio Duarte-Herrera's sentencing was delayed until Jan. 28.