Our Lady of Las Vegas church fair celebrates World Refugee Day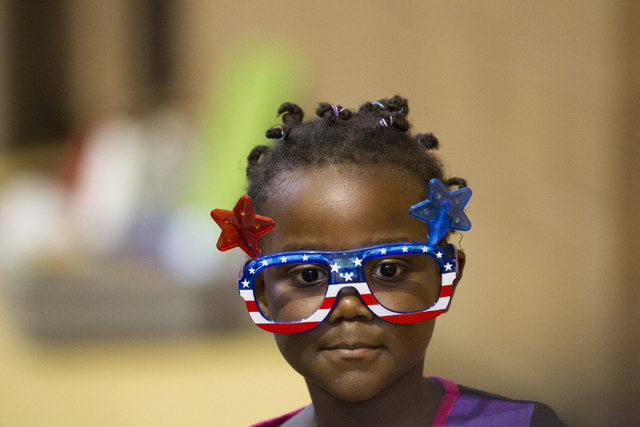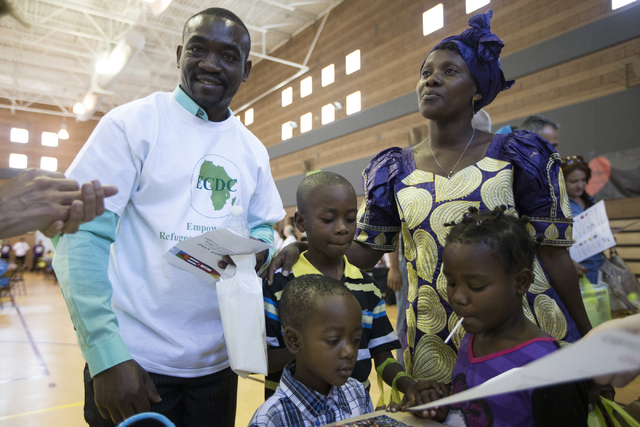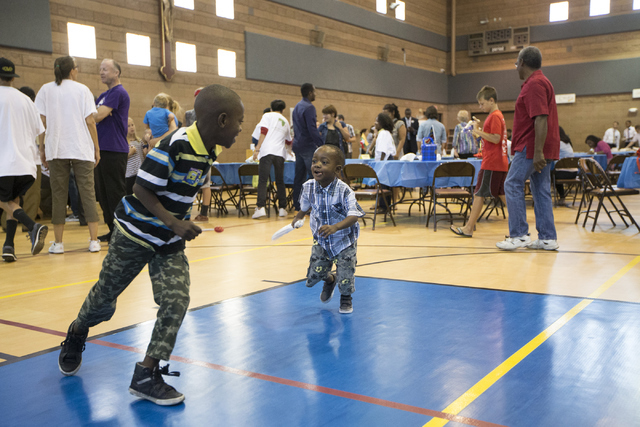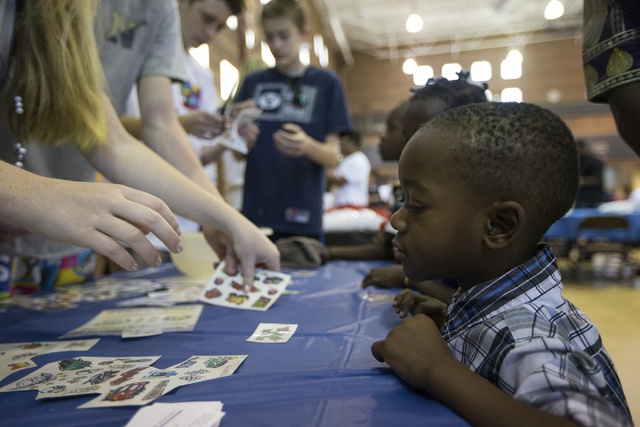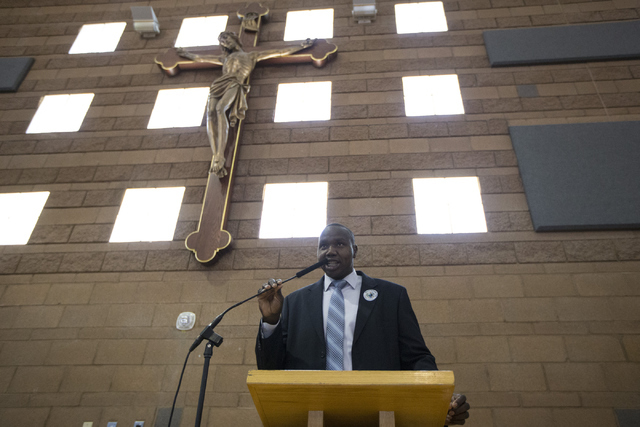 Conversations in Swahili and Spanish filled the hall of Our Lady of Las Vegas Catholic Church on Friday afternoon as refugees and their families gathered for a day of celebration.
More than 200 people who fled oppression and hardship in their homelands of Cuba, Ethiopia, the Democratic Republic of Congo and elsewhere celebrated World Refugee Day with a cultural fair.
Barbara Alburquerque, 83, her husband Jorge, 84, placed a traditional Cuban side dish of black beans and rice on a table and greeted newly arrived refugees.
The couple, who came to the United States with their two children as Cuban refugees in 1970, said they heard about Friday's event through their church.
Yonis Batista, 42, a Cuban refugee who has been in Las Vegas for two months, said he misses his family in Cuba, but is looking forward to starting anew in the U.S. One of his priorities is finding a job.
"I'd like to do a lot of things, but I have to start somewhere," said Batista, referring to job prospects.
Redda G. Mehari came to the U.S. from Ethiopia as a refugee in 1983. He is managing director of the ECDC African Community Center, one of two agencies that resettle refugees in Nevada.
Mehari said he is troubled by some of the political dialogue surrounding refugees this election year.
The Republican presumptive nominee for president, Donald Trump, has proposed a temporary ban of all Muslim immigration to the U.S. and criticized president Barack Obama's pledge to resettle 10,000 Syrian refugees.
The local community, however, has been welcoming to the refugee programs, Mehari said.
"A refugee is defined by why they are here," not where they come from, he said.
In Nevada, Catholic Charities of Southern Nevada is the lead refugee resettlement agency. Approximately 2,200 refugees are resettled each year in Southern Nevada.
World Refugee Day, which is June 20, was established in 2000 by the United Nations to recognize the plight of millions of people who have fled countries because of war, persecution and other hardship. The first World Refugee Day in 2001 marked 50 years since the 1951 Refugee Convention that defined the term "refugee" and outlined their rights.
Friday's event was hosted by Catholic Charities of Southern Nevada and the American Red Cross of Southern Nevada.
Attendees sampled Ethiopian dishes such as lamb stew with lentils and injera, an East African flatbread. Others tried pasta on display at an "American" table. Traditional music from various countries also was heard.
Jackson Dusabe, 39, and his family have been in Las Vegas for three months after leaving their home in the Democratic Republic of Congo. The process took three years, he said.
Dusabe, who worked as a security guard in the Democratic Republic of Congo, now works at a bakery restaurant.
Contact Alexander S. Corey at acorey@reviewjournal.com or 702-383-0270. Find him on Twitter: @acoreynews