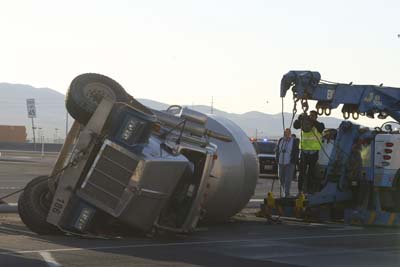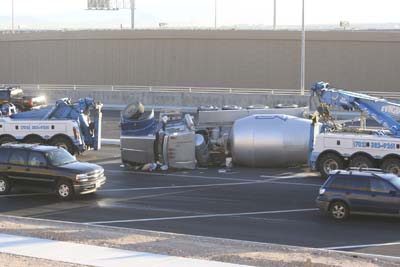 An overturned cement truck halted traffic this morning on Southern Highlands Parkway near State Route 146 as crews worked to move the truck and clear leaking water.
No one was injured when the truck overturned about 7 a.m., Nevada Highway Patrol trooper Kevin Honea said.
Southern Highlands Parkway was clear in both directions by 9:30 a.m., Honea said.