Pahrump woman arrested for falsifying party affiliations on voter registrations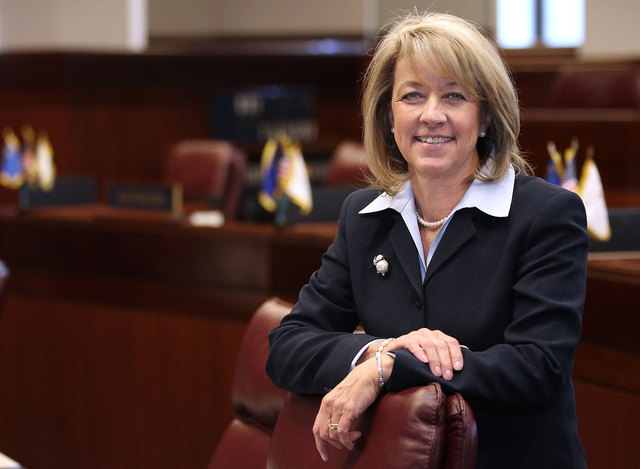 CARSON CITY — A Pahrump woman was arrested Wednesday on 11 felony charges involving allegations she falsified party affiliations while registering voters before the June 14 Nevada primary, the secretary of state's office said.
An arrest warrant issued for Tina Marie Parks listed bail at $50,000 cash or $100,000 bond.
The arrest follows an investigation conducted by the state's Election Integrity Task Force after it received complaints from voters who said Parks, while working for the conservative outreach group Engage Nevada, filled out their applications and listed the wrong party affiliation.
In two instances, voters said Parks marked their party as Republican. Another was marked as nonpartisan. All three told investigators they wanted to register as Democrats.
Secretary of State Barbara Cegavske encouraged voters in Pahrump who recently registered to check the agency's website to verify the accuracy of their voter registration.
"Protecting an elector's right to vote and enforcing state election laws are some of the most important duties of the secretary of state," Cegavske said in a statement.
An affidavit signed by Shelley Neiman, chief criminal investigator with the secretary of state's office, also said Parks had several previous felony convictions on drug charges.
Parks was charged with four counts of perjury for allegedly signing four registration forms for herself on which she attests she had no felony conviction or other loss of civil rights that would make it unlawful for her to vote.
The other charges include two counts of attempted intimidation of voters; one count of intimidation of voters; three counts of acts concerning registration of voters for allegedly falsifying registrations; and one count of prohibited acts of employees of voter registration agencies.
Contact Sandra Chereb at schereb@reviewjournal.com or 775-461-3821. Find@SandraChereb on Twitter.