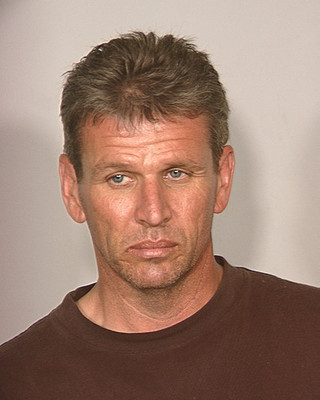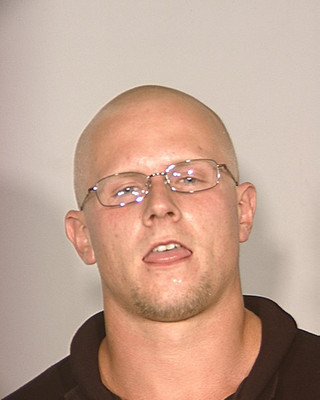 Henderson police have arrested two men and charged them with placing two home-made explosives in a Burlington Coat Factory store Tuesday night.
John J. Morgan, 27, and Roger T. Jenkins, 42, were arrested across the street from the shopping center after police said Morgan dropped the devices inside the store.
Employees told police Morgan placed the devices in separate locations inside the store, left and got into a sport utility vehicle driven by Jenkins.
After calling police at 8:41 p.m. Tuesday, employees heard a loud popping sound, saw white smoke and smelled a strong odor coming from the devices.
Police said the "low-level" devices were filled with an ammonium-based chemical. When the chemicals expanded, the containers exploded.
They weren't flammable.
Nobody was harmed in the incident, police said.
Police were trying to determine a motive for the incident, which prompted authorities to evacuate the shopping center, near the southeast corner of Stephanie Street and Sunset Road, for several hours.
Morgan is being charged with two counts of using explosives to damage a building; two counts of unlawful possession, manufacturing or dispersion of an explosive or incendiary device; two counts of burglary; and one count of conspiracy to commit a crime.
Jenkins is being charged with conspiracy to commit a crime, ex-felon in possession of a firearm, possession of two or more credit cards without owner's consent and unlawful possession of burglary tools.
The two Henderson men have extensive criminal histories and have spent time in Nevada prisons, records show.
Since 1993, Jenkins has faced robbery, grand larceny and numerous drug charges. Morgan has been arrested on numerous burglary and grand larceny charges since 2000.
On Tuesday night, officer Todd Rasmussen praised the work of the security guard at the Burlington Coat Factory for pursuing the suspects across the street.
"We're thankful the security guard was on top of things," Rasmussen said.
Contact reporter Lawrence Mower at lmower@reviewjournal.com or 702-383-0440.