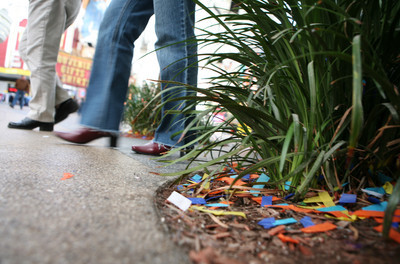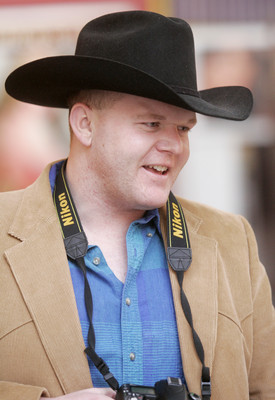 Before the sun rose over Las Vegas on the first day of 2008, most of the confetti and other debris left by more than 300,000 revelers had been cleaned up and police had put only 79 people in jail, about half the number arrested during last year's celebration.
"The 2008 New Year's Eve celebration was orderly and safe," police said in a statement that summed up the arrest tallies as of 1 a.m. Tuesday.
One visitor from San Diego who rang in the new year with his family outside Paris Las Vegas said it was "one of the wilder experiences" in his life but thought that the crowd was fairly well mannered and that police did an "absolutely brilliant" job of handling it.
"Any time you're in close proximity to 300,000 people who are drinking and smoking a little marijuana, and with the lights and the fireworks going off, it's amazing," said Jason Treter, a 25-year-old freelance photographer.
"What makes it special was people came from all over the world. I must have heard 28 to 30 different languages," he said, standing at the Fremont Street Experience, not far from where a worker hauled away some of the last bags of New Year's Eve trash.
"The crowd was well behaved. I only saw one fight," he said.
Police patrolling the Strip corridor arrested 58 people on various charges, including five for felony crimes. Two were booked at the Clark County Detention Center on weapons charges, and one person was arrested on a felony theft warrant.
Another 21 people were booked at the Las Vegas jail on various misdemeanor charges, bringing the total number of arrests to 79. During last year's celebration, police arrested 145 people.
No traffic fatalities were reported, but 36 traffic accidents occurred from 6 p.m. Monday to 1 a.m. Tuesday, according to the Metropolitan Police Department, which serves the city of Las Vegas and unincorporated areas of Clark County, including the Strip.
No significant police activity was reported out of Henderson or North Las Vegas.
In Reno, 28 people were booked into the Washoe County Jail for driving under the influence, and 10 people were charged with domestic battery.
Midway through Tuesday afternoon in Las Vegas, confetti in the form of 2-inch-long orange, blue, white and yellow paper strips, along with a few shaped like tiny silver cocktail glasses, continued to trickle down from the facades of Glitter Gulch and Binion's with each slight breeze.
Standing beneath the Fremont Street Experience canopy, Terry Branch of San Diego said he had indulged in the party on the Strip but suffered no hangover.
"I tried to stay away from the cheaper stuff," he said.
Among his resolutions for 2008, he said, are to "get more exercise and make some money."
The Associated Press contributed to this report. Contact reporter Keith Rogers at krogers@reviewjournal.com or (702) 383-0308.
ON THE WEB Slideshows from New Year's Eve