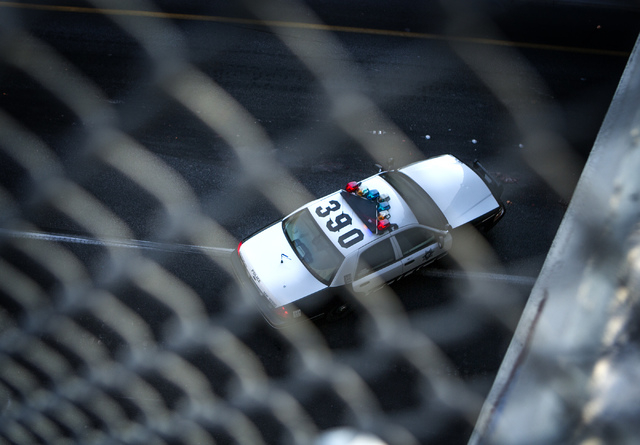 The pedestrian who died in the southwest valley Saturday night after being struck by an SUV has been identified by the Clark County coroner's office.
Regina Marie Fairley was trying to cross Decatur Boulevard between Twain Avenue and Supai Drive outside of a crosswalk. The 39-year-old Las Vegas woman was hit by a 2000 Dodge Durango driving north in the right lane on Decatur.
The driver slammed on the brakes to try to avoid her, but the front of the Dodge hit the woman and threw her onto the roadway, Las Vegas police said.
The woman was taken to University Medical Center, where she later died. The exact cause and manner of her death have not been confirmed by the coroner's office.
This is the 32nd fatal traffic incident in Metro's jurisdiction for 2014, and the investigation is ongoing.
Contact reporter Wesley Juhl at wjuhl@reviewjournal.com and 702-383-0381. Find him on Twitter: @WesJuhl.