Pete Rose's son seeking DJ job
December 10, 2008 - 10:00 pm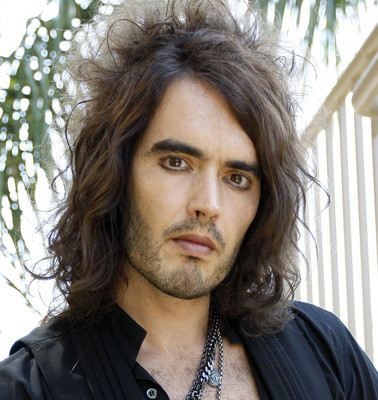 Pete Rose's youngest son is hustling for a nightclub DJ job in Las Vegas.
Tyler Rose, named after Ty Cobb, the all-time hits leader until Pete Rose overtook him, dropped off a promotional CD of his mixing skills Monday at Poetry nightclub at the Forum Shops at Caesars Palace.
Tyler Rose, 23, bills himself as "TRose" on the red (of course) plastic CD holder.
His father spent most of his career with the Cincinnati Reds as player and player-manager before he was banned from baseball in 1989 for gambling. In 1985, he broke Cobb's record of 4,191 hits, the same year his son was born.
Branden Powers, a partner in Poetry and the hip-hop club's marketing director, said young Rose's mixes "are solid" but the music, a mix style known as mashup, which combines rock, techno and hip-hop, is "a little too fast for our club."
Powers, who said he receives 10 to 20 DJ demos a week and tosses 99 percent of them, said he listened to it on his way home in rush-hour traffic. "That's a good sign," he said.
Tyler Rose has lived in Los Angeles for much of his life while his sister, Kara, pursued an acting career there under the stage name Chea Courtney.
He was named to a Beverly Hills Little League all-star team but later gravitated toward basketball. He averaged 13.3 points in conference games as a 6-foot-4 guard for Glendale Community College in suburban Los Angeles.
THE SCENE AND HEARD
Two of Playboy's "30 Sexiest Sportscasters in America" are from Las Vegas, and both attended Green Valley High School. Jamie Little covers motor sports for Motorsports ESPN and ABC while Molly Sullivan is a sideline and features reporter for the Mountain West Sports Network (The Mtn.), a division of CBS College Sports and Comcast Sports Net.
O.J. Simpson has been making friends in jail by picking up the tab for their snacks. Simpson's Las Vegas-based attorney Gabriel Grasso told Associated Press special correspondent Linda Deutsch that "O.J. was actually buying stuff for all these other guys who don't have anybody on the outside. Candy bars, soup, chocolate, whatever you can buy at the commissary. I think when he does meet people in jail, they're going to treat him well because he treats them well." Simpson, 61, was sentenced Friday to nine to 33 years on 10 charges stemming from a September 2007 incident with two sports memorabilia dealers involving items that the NFL Hall of Famer claimed were stolen from him.
SIGHTINGS
At Monday's Strike Out Cancer event for the Nevada Cancer Institute at Fix restaurant (Bellagio): big league managers Tony LaRussa (St. Louis), Joe Girardi (Yankees), Jim Leyland (Detroit), Ozzie Guillen (White Sox), Bruce Bochy (San Francisco), Dusty Baker (Cincinnati), Bobby Cox (Atlanta), Lou Pinella (Cubs) and Dave Tremblay (Baltimore). Also there: MGM Mirage CEO Jim Murren, Bellagio president Randy Morton, former UNLV head basketball coach and longtime LaRussa friend Charlie Spoonhour, former major leaguer and current TBS announcer Buck Martinez, Atlanta Braves president John Schuerholz, Chicago White Sox owner Jerry Reinsdorf and Jim Hammer, who helped organize the event. … At Sunday's Toys for Tickets event at Green Valley Ranch: Troy Gentry of Montgomery Gentry and Kristy Lee Cook of "American Idol" fame. … British bad boy Russell Brand, pulling up to the Planet Hollywood Resort on Saturday night in a white Rolls-Royce, straight from a press junket in Los Angeles to promote his latest film project, "Bedtime Stories." Then Brand, who hosted the MTV's Video Music Awards in September and was fired a few weeks from his BBC talk show, was off to the Palms where he got a shout out at the Oasis concert from Noel Gallagher. Also at the concert: members of The Killers, Benji and Joel Madden, "Survivor" creator Mark Burnett, boxer Ricky Hatton and British singer Rick Astley and Carey Hart.
THE PUNCH LINE
"How about O.J.? Going to prison for 33 years for robbing two guys. Legal experts say his only mistake in robbing these two guys? He shoulda killed 'em, then he'd be playing golf." — David Letterman
Norm Clarke can be reached at (702) 383-0244 or norm@reviewjournal.com. Find additional sightings and more online at www.normclarke.com.