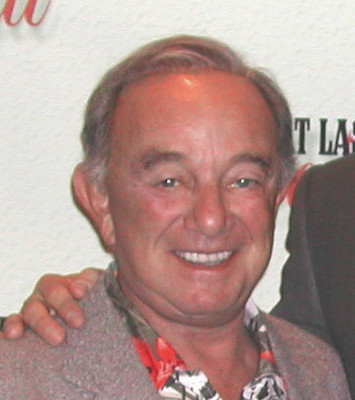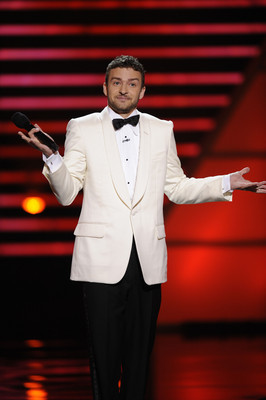 Longtime Las Vegas restaurateur Fred Glusman faces assault charges filed by an ex-waitress at his Newport Beach, Calif., eatery.
Glusman, who owns Piero's Italian Cuisine here as well as The Ritz in Newport Beach, was arrested June 25 on a charge of battery with serious bodily injury.
Reached in California on Wednesday, Glusman said the incident was "strictly self-defense" and he added he is "99 percent sure that it's going to be thrown out."
He was released on $25,000 bond after being booked in the Orange County jail.
Jennifer Kenney, 30, was treated for having a tooth knocked out, a bloody nose and other multiple cuts and bruises, according to the police report.
The incident happened outside Glusman's restaurant in the Newport Center.
"She was in a fight with her boyfriend, and I tried to help her out," Glusman told me.
Kenney later filed a civil complaint against Glusman and has a temporary restraining order against him.
A year ago Glusman was forced to surrender a badge he received as an Orange County sheriff's reserve volunteer after flashing the badge during a dispute over a parking space in Newport Beach.
Glusman had donated the maximum $1,500 through his business to Orange County Sheriff Mike Carona's re-election bid and hosted a fundraiser at The Ritz for the sheriff's 50th birthday. Carona resigned in January to fight federal corruption charges that he sold access to his office for thousands of dollars in gifts and kickbacks.
While sheriff, Carona came under media criticism for appearing in a photograph with Rick Rizzolo, then the owner of Crazy Horse Too strip club. Before his release in May, Rizzolo spent a year in federal prison for conspiring to defraud the U.S. government by evading taxes.
THE SCENE AND HEARD
Justin Timberlake will host a special concert featuring some of his friends in entertainment at Planet Hollywood Theatre for Performing Arts on Oct. 17. Tickets range in price from $250 to $75 plus applicable live entertainment tax, and will go on sale to the general public on Aug. 20 at 10 a.m. Timberlake will host the Shriners Hospital-sponsored PGA tour stop in Las Vegas that week.
SIGHTINGS
Michael Jackson and his three children attended the 9:30 p.m. performance of "Mystère (Treasure Island) on Tuesday. Jackson's group, which included four other friends, entered the theater shortly after the show began and sat a few rows back from the stage. Meantime, there are rumors that the Star Trek Experience, which is closing Sept. 1, will become the theater for Jackson's deal with the Hilton. … John Calipari, head basketball coach for the 2008 NCAA runner-up Memphis Tigers, dining with two of his assistant coaches at Ferraro's Italian Restaurant (Flamingo/Jones) on Tuesday. … Paris Hilton, celebrating the launch of the new line of Paris Hilton Footwear with friends at Pure (Caesars Palace) and Social House (Treasure Island) after her appearance at Macy's at Fashion Show mall. With Hilton was Jeff Beacher and one of the female contestants on Hilton's upcoming new reality show "Paris Hilton's My New BFF." … Also at Pure: Danger Mouse of the duo Gnarls Barkley, Dennis Haskins of "Saved By The Bell" and Computer of MTV's "Adventures in Hollyhood." … Donald Trump, driving a private car down Las Vegas Boulevard, without security on Tuesday before his appearance at World Market Center. … Kevin Everett, the Buffalo Bills tight end who was paralyzed in the season opener in September, playing blackjack at New York-New York and walking through the Las Vegas Hilton on Tuesday. … Actor Malcolm-Jamal Warner of "The Cosby Show," dining at Yellowtail Sushi Restaurant & Bar (Bellagio) with friends on Tuesday evening.
THE PUNCH LINE
"So just to recap there was an earthquake this morning and Ryan Seacrest was bitten by a shark. It seems very clear to me that God is angry at Hollywood and he's fighting back." — Jimmy Kimmel
Norm Clarke can be reached at (702) 383-0244 or norm@reviewjournal.com. Find additional sightings and more online at www.normclarke.com.