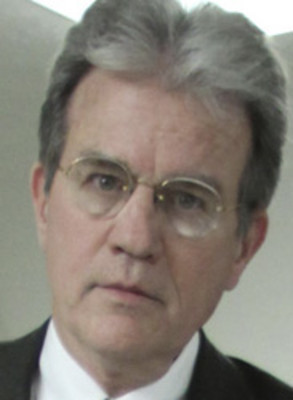 WASHINGTON — An Oklahoma senator wants to make sure once and for all that no money in the $900 billion economic stimulus bill gets spent on the proposed organized crime museum in Las Vegas.
Republican Sen. Tom Coburn introduced an amendment Thursday declaring no funds may be used for museums and a variety of other recreation endeavors.
The amendment also rules out spending for aquariums, zoos, golf courses, swimming pools, stadiums, community parks, theaters, arts centers, and highway cleanup projects.
It also rules out spending for "any casino or other gambling establishment."
Gaming lobbyists, while not happy to have casinos included in the bill, say the designation is largely symbolic since gaming has not sought special funding from the stimulus package.
But Coburn said without the safeguards in his amendment, it is inevitable that stimulus money will find its way to dozens of questionable projects proposed by mayors and local interests.
The Senate did not vote Thursday on the amendment.
In a speech, Coburn singled out the Las Vegas "Mob Museum", where Mayor Oscar Goodman had suggested stimulus funds might help put together the $50 million tourist destination.
The request quickly became an object of mockery by Republicans and the poster child for what critics said would be wasteful spending in the bill. While generally supportive of the museum, even Nevada lawmakers said the stimulus bill was not the place to fund the project.
Coburn noted a wish list compiled by the U.S. Conference of Mayors included the Las Vegas undertaking.
"That's really a priority right now for American citizens," he snickered. "If we don't add my amendment to the bill, tons of stuff just like this are going to be included."
"If we are going to spend money we ought to spend money on the highest priority things first, not the finer things that we really can't afford now," he said.
Contact Stephens Media Bureau Chief Steve Tetreault at stetreault@stephens media.com or 202-783-1760.