Police arrest 2 suspects in Esmeralda County homicide
December 30, 2013 - 9:05 pm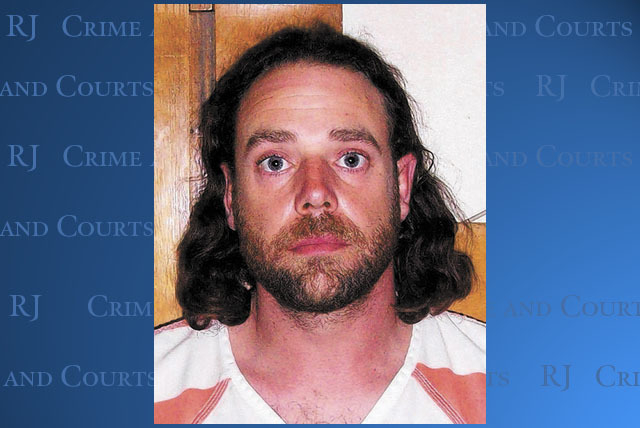 Five months after an Esmeralda County man went missing, two men were arrested in connection with his death, according to an Esmeralda County arrest report.
Silver Peak residents Jason Taaffe and Coleman Ward were arrested on Dec. 21 in connection to the killing of 39-year-old Charles Kinkel, according to the report obtained by the Pahrump Valley Times.
Kinkel, last seen on July 24, was found in the bottom of an Esmeralda County well with a gunshot wound to his head by two people collecting firewood near Silver Peak, according to the report. Silver Peak is more than 200 miles northwest of Las Vegas.
In an interview with an Esmeralda County Sheriff's investigator, Taaffe said that while checking on his 10-year-old daughter, he saw Kinkel trying to molest her on the night of July 24. Kinkel fled before Taaffe could get to his daughter's room, he told the investigator.
When Taaffe told Ward about the incident, Ward "suggested that they take Charles hunting," the report said.
Taaffe grabbed his pistol and a Mosin Nagant rifle and the three went to the hills south of Silver Peak in Ward's pickup truck. They walked around for hours "with Coleman urging him to just do it until Jason shot Charlie in the head," the report said.
After taking Kinkel's car keys and wallet, Taaffe and Ward dropped the body into the well and drove back to Silver Peak, the report said. Ward drove Kinkel's car north where he dumped it at Blair Junction, about 20 miles north of Silver Peak, and then threw his keys and wallet into a nearby construction yard.
Authorities found the rifle at Taaffe's residence, the report said.
When confronted with Taaffe's account of the events, Ward denied any involvement or knowledge of the killing.
Ward told investigators that he, Taaffe, Ward and another man shared the same residence. Ward said that on the night Kinkel went missing, he went to bed while three other men stayed downstairs, the report said.
Ward and Taaffee were arrested and booked on one count of murder each.
Ward's arraignment hearing is scheduled for 11 a.m. today at the Esmeralda County courthouse.
Contact reporter Colton Lochhead at clochhead@reviewjournal.com or 702-383-4638. Follow @ColtonLochhead on Twitter.