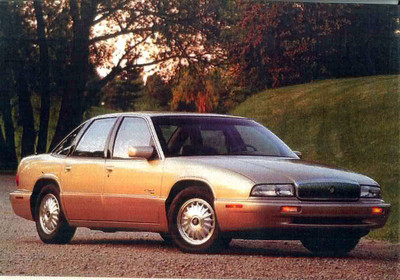 Las Vegas police are asking for the public's help to locate a car and five people they say were involved in a Friday night shooting that left a 39-year-old mother dead.
The victim, Blanca Gonzalez, was shot in the head at about 8:20 p.m. while stopped in her vehicle at a red light at the intersection of Charleston and Nellis boulevards, police said. Gonzalez's 15-year-old son and 11-year-old daughter also were in the car but were unhurt.
Gonzalez died the next day at University Medical Center.
The victim "appears to have been out with her children on a shopping trip, an innocent victim sitting at an intersection, waiting to go home after shopping with her children," Las Vegas police Capt. Randy Montandon said during a brief news conference Monday morning. "We have no motivation at this time for this crime."
Police are looking for a gold, mid-90s model, 4-door Buick sedan that witnesses said was stopped next to the victim's vehicle.
Police also are looking for five possible suspects, four males and one female, who were in the car.
One of the car's passenger-side windows and its rear right passenger door may be damaged. Police believe the car has Nevada license plates with the numbers 6 and 7 on them.
After the shooting, the Buick made an abrupt U-turn and was last seen travelling south on Nellis, police said.
Gonzalez's vehicle then rolled into the intersection and hit a truck that was turning east on Charleston. The driver of the truck was not injured.
Gonzalez's 15-year-old son called 911 on a cell phone from inside the vehicle, Montandon said.
Montandon said police do not believe the shooting was gang-related, or that Gonzalez knew the shooter.
"To our knowledge there was no contact between the victim and the suspects prior to the shooting," Montandon said. "We're not sure that she even knew they were beside her."
Gonzalez lived in a four-bedroom home near Nellis and Sahara Avenue, according to the Clark County assessor's office.
A next-door neighbor said Gonzalez lived with her children and their father in the home.
"They are really good people," said the neighbor, Leslie, who declined to give her last name. "The kids are really well-dressed and well-mannered."
Leslie said Gonzalez's family hasn't been home since Friday night, and that the family's house has been up for sale for some time.
A "for-sale" sign was posted in Gonzalez's front yard.
Police asked anyone who witnessed the shooting or was at the Charleston-Nellis intersection at 8:20 p.m. on Friday to call Crime Stoppers at 385-5555 or Las Vegas police at 828-3521.
Review-Journal reporter Brian Haynes contributed to this report.
Contact reporter Lynnette Curtis at lcurtis@reviewjournal.com or (702) 383-0285.