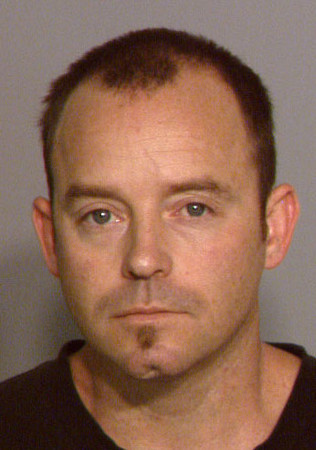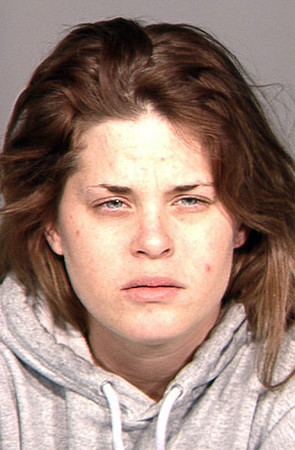 Las Vegas police arrested two people who led officers on a high-speed chase through the valley in a stolen Scion xB Tuesday morning.
The driver, Jason James Dillinger, 32, was arrested after the hourlong pursuit ended at 7:15 a.m. in the Suncoast casino parking garage, near Alta Drive and Rampart Boulevard.
He faces charges that include possession of a stolen vehicle, evading a police officer and assault with a deadly weapon. Police said he was armed and pointed a gun at a casino security guard before he was apprehended.
A female passenger, Ashley Ann Shaheen, 27, also was arrested, police said.
She faces charges that include two counts of possession of a stolen vehicle.
Lt. Chris Tomaino said the incident began at 5:45 a.m. at Kilroy's Restaurant & Bar, 4340 S. Grand Canyon Drive, near Flamingo Road.
Officers responded to a report of a stolen vehicle. Police found the vehicle, but the driver refused to pull over. He then drove through side streets, roads and highways with a police helicopter in close pursuit.
About 7 a.m., the driver pulled the vehicle into the Suncoast parking garage in the west valley. Officers surrounded the building and arrested the two suspects, Tomaino said.
Because of the nature of the incident, Tomaino said, police did not follow the vehicle closely with patrol cars.
"We made the decision based on the fact that it's a property crime," he said. "He was driving recklessly throughout town, and we didn't want to take a chance of him crashing into a citizen."
Court records show Dillinger was arrested in July 2009 on charges of assault with a deadly weapon, evading or attempting to evade a police officer and possession of a burglary instrument.
In 2005 he pleaded guilty to grand larceny and was given probation.
Contact reporter Mike Blasky at mblasky@reviewjournal.com or 702-383-0283.