Police: Dad admits chaining daughter to bed
January 21, 2009 - 10:00 pm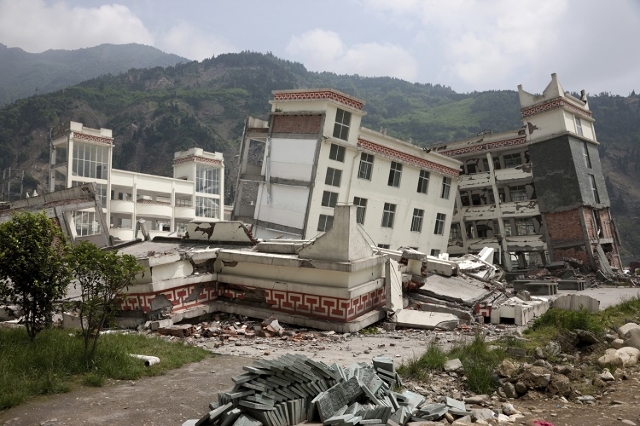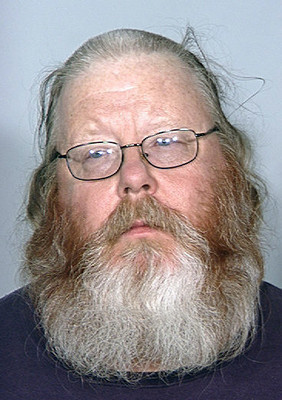 Robert Blue was frank with police officers when they confronted him at his home last week to determine whether his 15-year-old daughter was being restrained against her will.
He "voluntarily stated that his daughter was chained to her bed to keep her out of the kitchen and from overeating," a police report states.
An officer then saw the 165-pound girl in her room and realized that Blue was telling the truth.
"She was indeed chained to her bed and shackled by her right ankle," the report states, noting that she was found "emotionally distraught and crying uncontrollably."
Clark County District Attorney David Roger said the accusations against the 53-year-old father are some of the most egregious he's seen in child abuse cases.
"While I've seen terrible things done to children, this tops most," Roger said Tuesday. "The allegations are obviously very disturbing."
Blue was arrested Jan. 14, the day he was interviewed by Metropolitan Police Department officers. He was charged with four counts of child abuse and neglect with use of a deadly weapon and one count of false imprisonment. All the charges are felonies.
Blue made his initial court appearance Tuesday in Las Vegas Justice Court. He was appointed a public defender, and a preliminary hearing was scheduled for Feb. 4.
He remained in the Clark County Detention Center on Tuesday evening without bail. He declined requests for interviews.
Blue told police he chained his daughter to her bed for two days after his efforts to prevent her from overeating failed, according to the report.
In addition, the refrigerator was chained and locked.
"Robert Blue stated he last knew of his daughter sneaking food when he was cleaning her room on 01/12/09 and found pea and corn containers in the room," the report says. "He stated he then removed the chain from the refrigerator and decided to restrain his daughter to her room with it when he could not supervise her adequately."
The girl told investigators that he had chained her up previously, about one to two years ago.
The report says police were tipped to the possible abuse by a counselor at Odyssey Charter School. Blue's daughter had e-mailed a friend for help.
The report says the girl told an investigator that she had been chained to the bed since the night of Jan. 11, one night earlier than when Blue told police he had chained her.
The chain had enough slack so that she could get on her computer, but she had to call out when she needed to use the bathroom. She was temporarily released from the shackles to eat lunch, work out, bathe or attend extracurricular activities.
Blue told police that his daughter was accomplished in the sport of pankration, a form of martial arts, and won competitions at 148 pounds. He thought she should weigh 140 to 145 pounds but said she weighed 165.
Blue told police that he, his daughter and a teenage son began dieting in January, and that only the girl failed to see results.
The report indicates that investigators found contusions on the girl's right ear and left knee, a bruise on her right thigh and bruises to her ankles consistent with being restrained.
In the report, police accuse Blue of hitting the girl with a wooden stick and kicking her. He admitted he spanked his children with a weight belt for discipline, the report says.
It says Blue was evasive about whether his wife, Silvia, knew that the girl was chained to her bed. It says his two other children acknowledged to Child Protective Services officials that they knew their older sister was chained up.
Police and jail records didn't show that Blue's wife had been arrested.
Police spokesman Bill Cassell declined to comment citing the ongoing investigation.
Christine Skorupski, a spokeswoman for the Clark County Department of Family Services, said Blue's three children remained in her agency's care Tuesday. The youngest is 8.
Cortney S. Warren, an assistant professor of psychology at the University of Nevada, Las Vegas, said that in general terms Blue's alleged behavior is "extreme" and "unhealthy."
Warren said the allegations of physical and mental abuse scream of control issues.
"When there's any kind of physical abuse, it's about power and control," Warren said. "It sounds like that's what he was trying to do with the food, trying to control what she did and did not eat to a very extreme degree."
Warren said obsessing over weight is common in Western cultures and might even be more prevalent in Las Vegas than other U.S. cities because of the area's many professions in which appearance is important, such as Strip actors, bartenders and waitresses.
The family's orange stucco house near Oakey Boulevard and Maryland Parkway is the only house in the neighborhood with a fenced-in front yard. Signs reading "Beware of guard dogs" and "No trespassing. Violators will be shot and survivors will be shot again" were displayed Tuesday afternoon on the house.
Dogs barked from the backyard, and two latches were on the gate of the picket fence enclosing the front yard. Somebody was inside the house but did not answer the door for comment.
Ignacio Flores, who has lived next door to the Blues for a year, said the man seemed aggressive and yelled at his family often.
"He didn't let us sleep. (He would be) screaming on a Saturday morning when we're asleep," Flores said. "That bothered us."
Flores said he heard Blue yelling at the children from inside the house and in the backyard.
"He talked to them in a possessive way and used rude words you wouldn't use with a child," the father of two said.
Review-Journal reporter Maggie Lillis contributed to this report. Contact reporter Antonio Planas at aplanas@reviewjournal.com or 702-383-4638.