Police, family search for missing Utah man
January 9, 2010 - 10:00 pm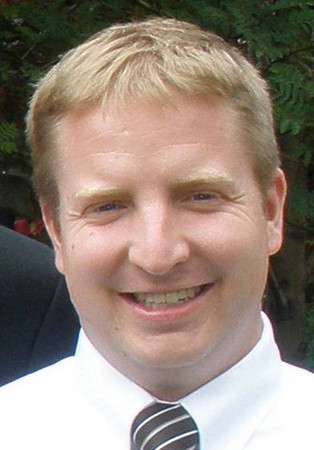 Utah resident Steven Koecher made plans to spend Christmas with his parents. Now, they plan on searching for him in the Las Vegas Valley this weekend.
The Koechers haven't spoken to their 30-year-old son since early- to mid-December. They believe he was last seen on a video-surveillance system in a Sun City Anthem neighborhood about noon on Dec. 13.
Koecher, from St. George, Utah, hasn't been seen or heard from since. His disappearance has baffled his parents and police in St. George and Henderson are investigating.
"It's extremely frustrating," said Koecher's father, Rolf. "Here's a young man who had a bunch of friends, and he just disappears on a beautiful Sunday morning in a really nice neighborhood. … It doesn't add up."
Rolf Koecher was reached by cell phone Friday afternoon as he was driving to Southern Nevada from his home in Bountiful, Utah, near Salt Lake City, for the third time since his son vanished.
In previous visits, he has gone door to door in the neighborhood where his son was last seen. He also has combed local homeless shelters.
Rolf Koecher said he suspects his son drove to the Las Vegas Valley on Dec. 12 or Dec. 13. Cell phone records indicate he spoke with two friends on Dec. 13. He told both he was in Las Vegas, Rolf Koecher said.
St. George and Henderson police said there is no evidence of foul play, but they don't rule it out.
"There's nothing that makes us suspicious," said Detective Adam Olmstead with the St. George police. "But at the same time, it's a strange situation."
A search recently conducted included a Las Vegas police helicopter, all-terrain vehicles and volunteers, Rolf Koecher said.
Steven Koecher worked part time in a home-window cleaning business. He was looking for full-time work in St. George when he disappeared. Rolf Koecher said it looks as though the man he believes to be his son captured on video in the Sun City neighborhood is carrying a portfolio.
Rolf Koecher said his son was active in his church, adding there was no indication of drug use or that he was depressed. Rolf Koecher said a drug-sniffing dog searched his 2003 Chevy Cavalier found in Henderson and found no evidence he was using or transporting drugs.
Use of his cell phone, e-mail and debit card has stopped since he disappeared. But the fact that he told friends he was in Las Vegas and made plans to visit his family for Christmas indicates his son had no intention of vanishing, his father said.
According to Rolf Koecher, Steven used the debit cards to buy gifts at a local Kmart for his older brother's family.
"He told people where he was," Rolf Koecher said. "He could have said he was in Montana for all they knew."
Koecher is 5 feet 10 inches tall and weighs about 180 pounds. He has blue eyes and blonde hair.
Anyone with information on his whereabouts is urged to call the Henderson Police Department at 267-4750 or the St. George Police Department at 435-627-4301.
Contact reporter Antonio Planas at aplanas@reviewjournal.com or 702-383-4638.