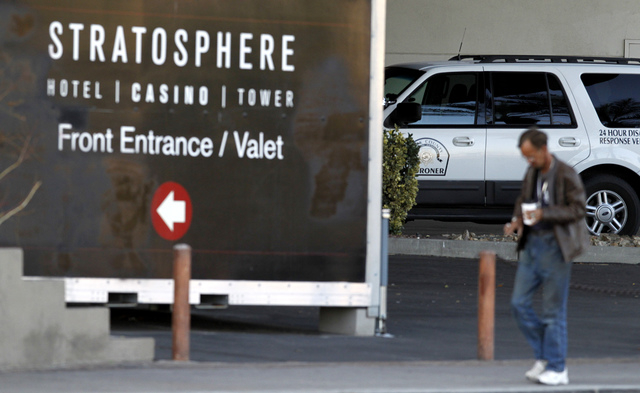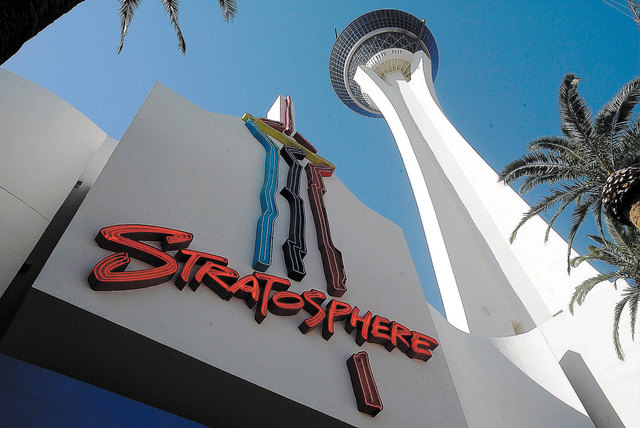 Las Vegas police are investigating a possible suicide near the Stratosphere, in the 2000 block of Las Vegas Boulevard South.
The incident was reported about 12:49 p.m. Wednesday. People at the scene said a man jumped from the Stratosphere.
According to a Stratosphere employee who works near the entrance for the rides atop the 1,149 tower, the man cleared the entrance on his way to the top. She said visitors have to go through a metal detector, get their bags checked and get their pictures taken before they go to the top.
The rides are surrounded by high fences for the protection of patrons who choose to go to the top.
"The fences are pretty high, so this is something he must've been planning," one employee said.
The man was pronounced dead by medical personnel, according to Metro.
This is a developing story. Check back for updates.
Contact reporter Steven Slivka at sslivka@reviewjournal.com or 702-383-0264. Follow him on Twitter @StevenSlivka.