Police: Marijuana grow houses bring violence to communities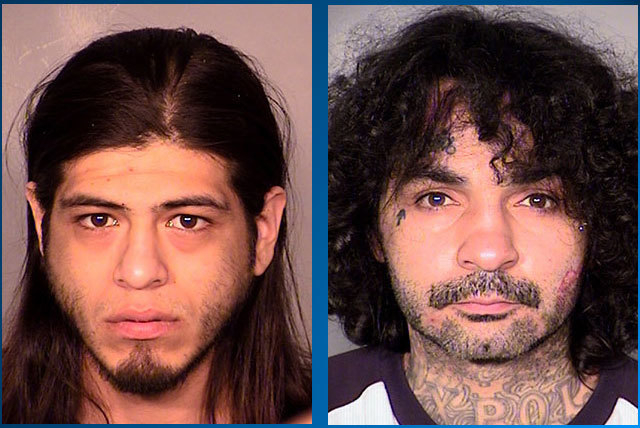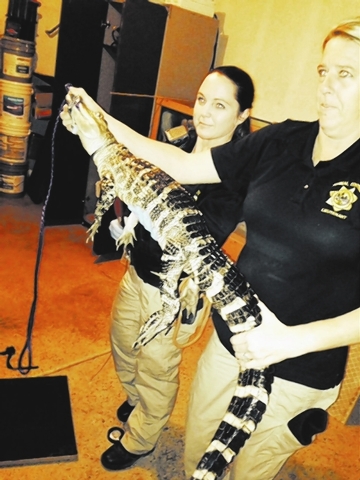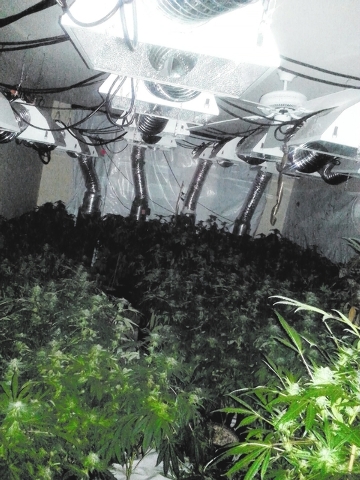 Marijuana traffickers bringing their business to the desert have made busting pot houses around the valley a priority for Las Vegas police.
The proliferation of marijuana grow houses throughout Las Vegas is a problem that brings violence to the community, according to Metro Lt. Laz Chavez.
"It's a dangerous element that we don't need in our area," Chavez said last month.
Sarah Pullen, a spokeswoman for the federal Drug Enforcement Administration, echoed the sentiment of marijuana and violence being intertwined.
"There have been many acts of violence associated with indoor marijuana cultivation and at residences where marijuana is being sold," Pullen said. "The residences being used for indoor cultivation are in highly populated communities and neighborhoods where innocent people and children live."
Chavez wanted to clear the air about who exactly his department tries to bust when it comes to marijuana.
"Don't get me wrong, we're not looking for medical patients at all," he said. "We are purposefully seeking out the criminals taking advantage of the Las Vegas market."
From Jan. 23 to Jan. 28, police raided four houses and confiscated 2,268 marijuana plants, 61.8 pounds of marijuana ready to sell, a handgun and one alligator. More recent figures weren't available from Metro last week.
The two men arrested in connection with the houses were Rudy Rivera, 34, and Joseph Ramirez, 27, both of California. Renting homes in Nevada and growing pot to sell is a trend in the marijuana business, according to Chavez.
The operators of these grow houses, mostly men in their late 20s and early 30s, according to Chavez, slip through the cracks largely because landlords don't check up on them.
"Houses are cheaper to rent here than in California," he said. "We still have our local suspects, though. These guys will just pick neighborhoods where they can fit right in."
Chavez recommends that property owners check up on tenants to make sure nothing illegal is going on. He said property owners are responsible for any damage done by the marijuana operations.
"At the end of the day, these homeowners are worried about paying the bills," he said. "And these guys are taking advantage of them."
Chavez said upscale neighborhoods are preferred by marijuana house operators because they are safer, which makes it easier to conduct business.
"They tend to seek out safer neighborhoods because they don't want to get robbed," Chavez said.
Some of the marijuana houses throughout the valley have been bigger than 3,000 square feet and cost an average of $1,500 a month to rent, according to Pullen.
Like Metro, the DEA isn't focused on taking down recreational users or patients using medical marijuana. The main focus is on drug traffickers with excessive amounts of marijuana.
"We target large-scale drug-trafficking criminal enterprises," Pullen said. "We focus our efforts on criminal organizations, violent offenders and significant drug traffickers."
The DEA confiscated over $1 million of marijuana and nearly 200 weapons from marijuana busts in Nevada in 2012.
Only eight states eclipsed the $1 million federal seizure of marijuana in 2012. California led the nation with over $10.5 million of seized marijuana.
Contact reporter Steven Slivka at 702-383-0381 or at sslivka@reviewjournal.com. Follow him on Twitter @StevenSlivka.