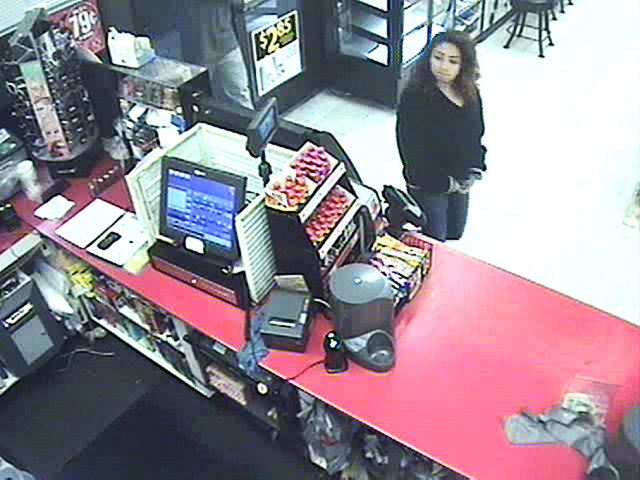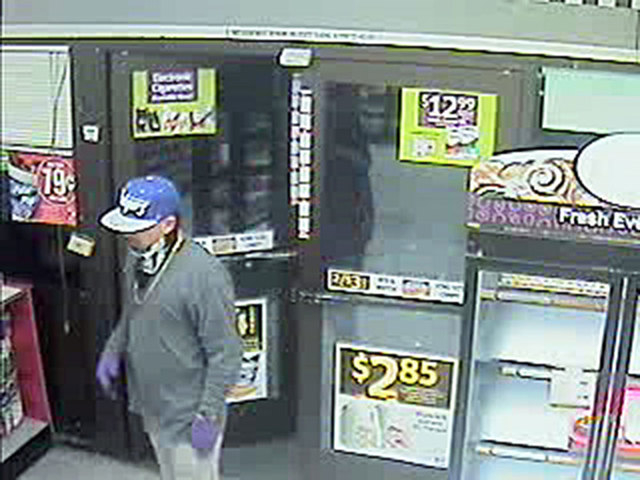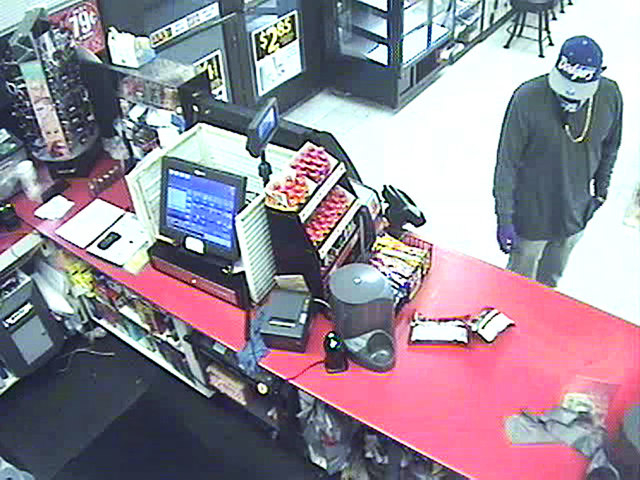 Two suspects who robbed a convenience store in the area of Nellis Boulevard and Sahara Avenue are being sought, according to Las Vegas police on Monday.
About 1 a.m. on Feb. 6, the female suspect entered the store and pointed a gun at an employee, demanding money, while the male suspect acted as a lookout. The employee handed over an unspecified amount of cash and the suspects fled the scene.
The female suspect is described as being Hispanic and in her early 20s with long, dark hair. She was wearing blue jeans and a black, pullover jacket with white stripes on the wrist and waistband.
The male suspect is described as being Hispanic and in his 20s, approximately 5'10" to 6 feet tall and weighing 170 to 180 pounds. He was wearing a blue Dodgers baseball cap with white letters, a gray long-sleeve shirt, light-colored jeans, purple gloves and a black-and-white bandana over his face.
Anyone with information is urged to call the Las Vegas Metropolitan Police Department Robbery Section at (702) 828-3591 or, to remain anonymous, call Crime Stoppers at (702) 385-5555.
Contact reporter Ann Friedman at AFriedman@ReviewJournal.com.