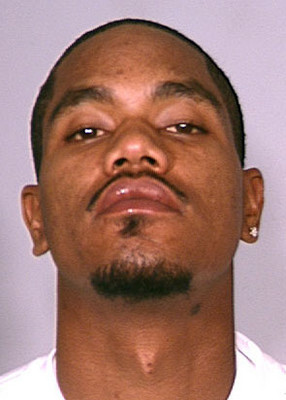 Las Vegas police are searching for a man suspected of shooting his girlfriend in the face last week.
Police said Gayle Naulls tried to kill his girlfriend Friday in the area of Boulder Highway and Missouri Avenue.
Naulls, described as 6 feet tall and 180 pounds, faces charges of attempted murder with a deadly weapon, battery with substantial bodily harm with a deadly weapon and battery domestic violence.
Police said his girlfriend is in stable condition at a hospital. She is the mother of Naulls' three children,
Naulls should be considered armed and dangerous, police said.
Anyone with information on Naulls' whereabouts is urged to call Las Vegas police at 828-3111 or Crime Stoppers at 385-5555. Any tipster who provides information that leads to his arrest could receive up to $2,000.