Police shoot man at traffic stop
October 29, 2009 - 2:16 pm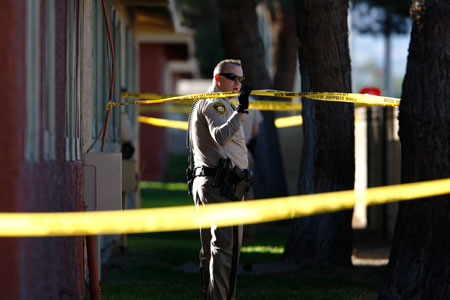 Las Vegas police who stopped a vehicle making an illegal turn in the northwest valley shot an unidentified man they said resisted arrest and attempted to flee.
Police said that at 2:20 p.m., officers pulled over a silver Pontiac in the area of Jones Boulevard and Cheyenne Avenue. They learned that the driver may have had outstanding misdemeanor warrants for his arrest. The suspect resisted arrest and fled. One officer unsuccessfully used a Taser on the suspect. Police said the suspect then reached for a gun. He was shot multiple times by one officer.
The suspect was transported to University Medical Center for treatment. The investigation into the shooting continues.