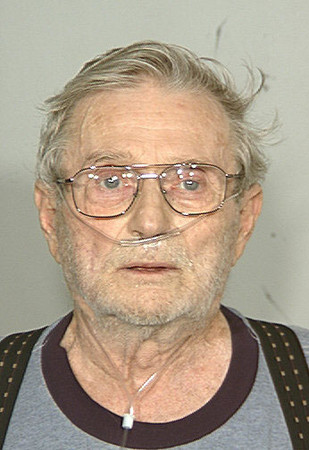 A woman who claims that, as a teenager in 2008, she was fondled while naked by self-proclaimed prophet Benito Catello, on Monday became the third victim identified by police in an ongoing investigation.
Las Vegas police said the woman's claim adds an additional charge of open and gross lewdness against Catello, 76. He originally was charged with 29 felonies for sexual misconduct with two juvenile members of his church after his July 3 arrest.
According to the police report, Catello's latest accuser told police she was afraid to tell anybody about what Catello did because she was concerned her family would be excommunicated from his church.
Catello ran a church called "The Ministry" out of his home near Owens Avenue and Mount Hood Street.
The woman also told police that Catello asked her multiple times if she wanted a "naked anointing," which involved lying under a sheet in Catello's bedroom while he poured oil on her.
The woman told police Catello was "a gifted speaker" who is "capable of engaging many dozens of people with his speeches."
After his arrest, Catello cited "the spirit of God" as the reason he might have sexually assaulted two young female members of his church, a police report states.
A preliminary hearing for Catello is set for Aug. 7.
Review-Journal writer Mike Blasky contributed to this report.