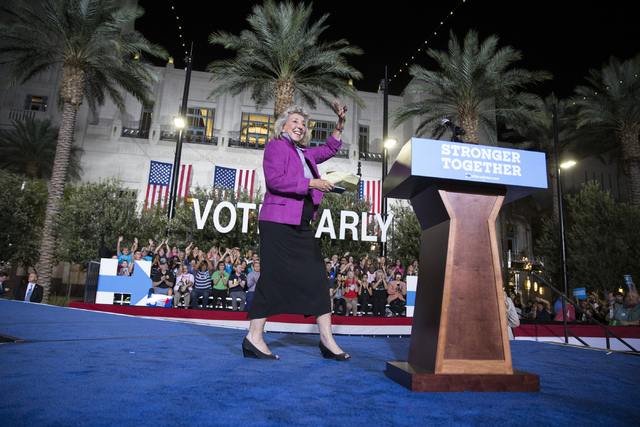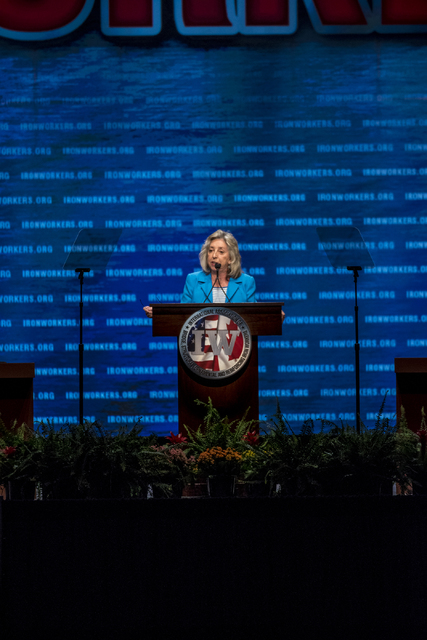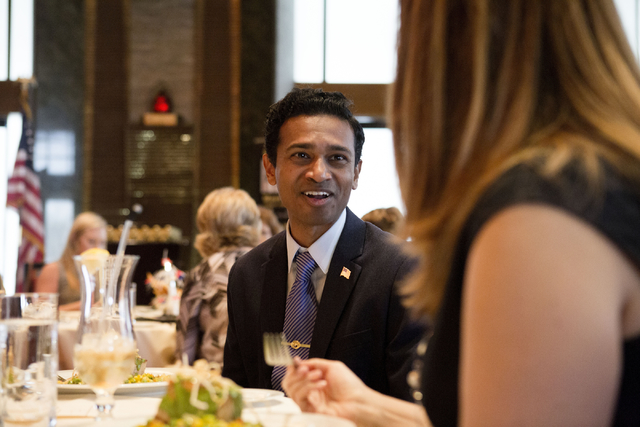 Three challengers face an uphill battle in trying to unseat Democratic incumbent Dina Titus in Nevada's 1st Congressional District.
Titus, running for her third term, is the heavy favorite in the Democrat-leaning district. She is facing Republican nominee Mary Perry, independent Reuben D'Silva and Independent American Kamau Bakari.
Fifty percent of the active voters in the district were registered Democrats as of September, according to the secretary of state's office. Registered nonpartisans made up a larger chunk, 23 percent, than Republicans, 22 percent.
Titus said she wants to keep fighting for comprehensive immigration reform and continue working on reforms to the Department of Veterans Affairs, such as signficantly speeding up the appeals claims process, while ensuring that it isn't privatized by Congress.
Titus opposes turning over federal lands to state control, citing studies that estimate it would cost about $100 million per year for Nevada to manage the land.
"The state hasn't got the money to manage it," she said.
Perry, an attorney, defeated Stephanie Carlisle by 25 votes in the primary to gain the Republican nomination.
She ran unsuccessfully for Clark County Family Court in 2014.
She does not support a path to citizenship for immigrants who are in the country illegally because she doesn't think they should immediately be given the right to vote.
"We have got American citizen felons who should be given the right to vote," Perry said. "An illegal immigrant who came into this country should never be given the right to vote until all of our citizens are."
Perry also wants all the federal lands in Nevada — besides national parks, military bases and other federal installations — to be turned over to state control.
Bakari did not return phone calls from the Las Vegas Review-Journal seeking an interview and did not fill out the candidate questionnaire sent by the newspaper.
Bakari ran against Titus in 2014, garnering 2 percent of the vote.
According to his website, Bakari wants to abolish the Internal Revenue Service and repeal the Affordable Care Act in its entirety.
D'Silva did not return interview requests, but answered the Review-Journal questionnaire, and his website lists several of his stances on key issues.
D'Silva is a combat veteran and Rancho High School history teacher whose family immigrated to the U.S. from India when he was a toddler. He is running as an independent because he is tired of the status quo in Washington, according to the questionnaire he filled out.
He said he values the state's public lands, but understands the desires by many conservatives to have some federal land transferred to state control, especially in regard to using those lands for solar energy.
D'Silva supports the Second Amendment of the Constitution, but wants to close the "gun show" loophole by expanding background checks to private gun sales.
Contact Colton Lochhead at clochhead@reviewjournal.com or 702-383-4638. Follow @ColtonLochhead on Twitter.