Public records bill passes Senate, heads to Nevada Assembly
Updated June 3, 2019 - 12:00 am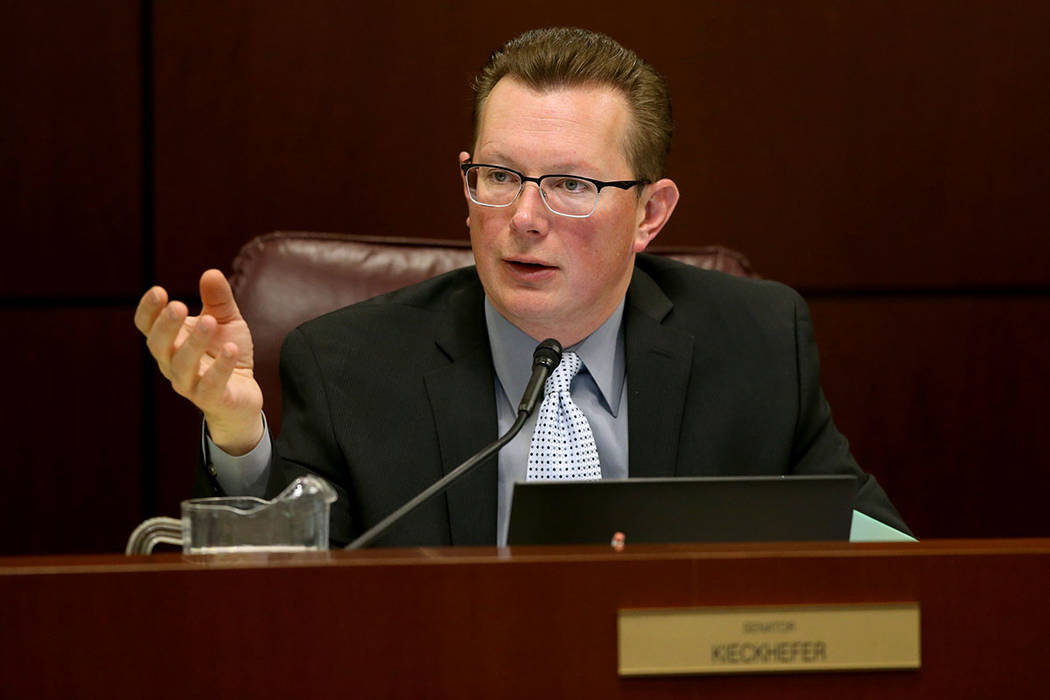 CARSON CITY — The Senate on Sunday approved a much-debated bill aimed at making it easier for the public to obtain or view official records from government agencies, sending the bill to the Assembly with a unanimous vote.
The bill, Senate Bill 287, is expected to get a hearing in the Assembly Government Affairs Committee on Monday morning.
Sunday's Senate vote was an improbable outcome for the measure that at the beginning of last week looked all but dead. It was heard in the Senate's Government Affairs Committee in early April then referred to the Finance Committee, where it sat until Friday evening. Timely amendments rescued it from the committee, where it would have died without a vote as the session came to an end Monday at midnight.
The reworked version "really strikes an appropriate balance between the pre-eminent interest of the public in being able to access information regarding their government, while also allowing government the opportunity to protect the interests of and privacy of individual citizens," Sen. Ben Kieckhefer, R-Reno, said during a brief floor debate.
Kieckhefer, both a former reporter and a former agency public information officer, worked with original sponsor Sen. David Parks, D-Las Vegas, and Sen. Melanie Scheible, D-Las Vegas, a prosecutor, on finalizing amendments.
As first proposed, the bill sought tougher penalties against agencies that block or stall on fulfilling records requests. It proposed court-ordered fines of $100 for each day of noncompliance in addition to potential civil penalties as high as $250,000 that could be assessed against government employees individually.
The changes vastly reduced possible fines — $1,000 for a first offense up to $10,000 for third and later offenses — and also removed the individual liability for fines. Other changes address agency concerns about records privacy.
The bill is backed by Right to Know Nevada, a coalition of civil rights and good-government watchdogs and media organizations including the Review-Journal.
It is still opposed by local governments and the Metropolitan Police Department. One local government lobbyist said he was concerned about deleted language that allows agencies to charge fees for requests that require an "extraordinary use" of government resources to fulfill. He also said language that confers a new right to access records could lead to litigation, and another section that requires agencies to assist people with the scope of their requests is vague.
"There's a concerted effort to stop the bill. Governmental entities are coming in trying to stall," said Holly Welborn, ACLU Nevada's policy director. "We think we have the votes that we need to get it out of committee and keep the bill going."
Contact Bill Dentzer at bdentzer@reviewjournal.com or 775-461-0661. Follow @DentzerNews on Twitter.
Related
EDITORIAL: Assembly must pass public records reform legislation